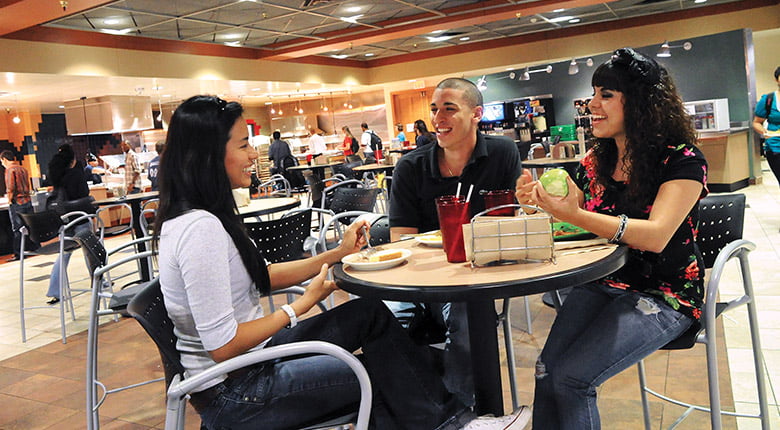 Connecting Students to Success
We provide an exceptional experience for every student and their families. Each student will follow their own path through their college career and define what success means to them individually and communally. We provide a range of resources and services to support students through challenges and equip them with the skills to do their best. As the student's family, there are resources to help you support your student.
DACA RESOURCES
Your student's success is dependent upon creating a campus community where all students feel they are welcome, safe, and that they belong at UTA.
Academic Calendar
Stay updated on important dates and deadlines for programs of interest with the UTA academic calendar.
View Calendar
Student Conduct
We strive to uphold and support standards of personal honesty and integrity for all students consistent with the goals of a community of scholars and students seeking knowledge and responsibility.
Gather Information
FERPA and Parents
Once the student attains the age of 18 or attends an institution of higher education, regardless of age, FERPA rights transfer from the parent to the student.
About FERPA
RHYTHM OF COLLEGE LIFE
Certain times in the academic year tend to be universally challenging to students. Parents who understand the ups and downs are better able to help their students succeed.
Learn the Rhythm
Frequently Asked Questions 
Want to know how you can best support your college student during their academic journey? Check out our frequently asked questions.
Go to FAQs
Recommended Readings
You're on Your Own (But I'm Here If You Need Me): Mentoring Your Child During the College Years (Revised and Updated Edition) Marjorie Savage (2020)
Don't Tell Me What to Do, Just Send Money: The Essential Parenting Guide to College (Revised and Updated Edition) Helen E. Johnson and Christine Schelhas-Miller (2011)
Letting Go: A Parent's Guide to Understanding the College Years Karen Levin Coburn and Madge Lawrence Treeger (2009)
Getting the Best Out of College: A Professor, a Dean, & a Student Tell You How to Maximize Your Experience Peter Feaver, Sue Wasiolek, Anne Crossman (2008)
College Survival Tips for Parents: Fostering Growth and Independence in Your Kids Ceil Hall (2008)
25 Ways to Make College Pay Off: Advice for Anxious Parents from a Professor Who's Seen It All Bill Coplin (2007)
The Parent's Crash Course in Career Planning: Helping your College Student Succeed Marcia B. Harris and Sharon L. Jones (2007)
I'll Miss You Too: An Off-to-College Guide for Parents and Students Margo E. Woodacre Bane and Stephanie Bane (2006)
Parents' Guide to College Life: 181 Straight Answers on Everything You Can Expect Over the Next Four Years Robin Baskin (2006)
My Freshman Year: What A Professor Learned by Becoming A Student Rebekah Nathan (2006)
Navigating Your Freshman Year: How to Make the Leap to College Life-and Land on Your Feet Students Helping Students (2005)
Empty Nest, Full Heart: The Journey from Home to College Andrea Van Steenhouse (2002)
Bringing Home the Laundry: Effective Parenting for College and Beyond Janis Brody (2001)