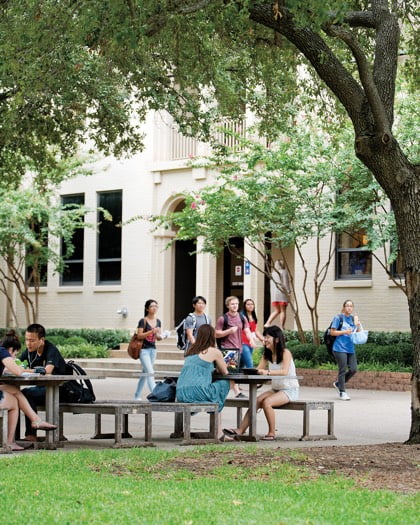 Spring Family Day
UTA Spring Family Day is an annual family tradition at UTA that offers excellent opportunities for Maverick families to spend quality time with their students during the spring semester. UTA is exceptionally beautiful in the spring, and we want you to experience it all, the Maverick Way!
SATURDAY, FEBRUARY 22, 2020 | 10:30 AM TO 6:00 PM | VARIOUS LOCATIONS ACROSS CAMPUS
This FREE event includes an MPFA Pre-Game Mixer, tickets to the UTA Basketball Double-header and a meal voucher. Pre-registration for this event is required.
UTA BASKETBALL DOUBLEHEADER
2:00 PM - 6:00 PM | COLLEGE PARK CENTER ARENA
MAVERICK FAMILY SERVICE Project
10:30 AM - 12:30 PM | VETERAN SERVICES DEPARTMENT (Maverick Parent & Family Association Members Event)
MPFA PRE-GAME FAMILY MIXER
1:00 PM - 2:00 PM | COLLEGE PARK CENTER - PARKVIEW TERRACE, 2ND FLOOR
VIRTUAL FAMILY EVENTS
Parent and Family Services is Virtual! Join us for fun and exciting family-friendly events from the comfort of your home.