Why Did You Become A PAL?
As the PAL position opens for Fall 2022, discover the reasons for why current students stepped up to teach the Student Success course to incoming UTA students.
Blog Post #1
Why Did You Become a PAL?
Peer Academic Leaders (PALs) are students who have stepped up in helping incoming UTA students in their transition to the university. They do this by co-facilitating with a faculty/staff member the Student Success course required for all students - the course is commonly known as UNIV. This on-campus position for Fall 2022 will give students an opportunity to develop leadership and communication skills, and gain a lot of professional experience. PALs are leaders and mentors to incoming first-year students by teaching them skills that are important for academic success. Whether you are going for a career in education or not, being a PAL will add to your professional resume no matter the industry.
I had an amazing PAL in my UNIV class named Yasmine Castillo. (I have not gotten the chance to thank her so if she is reading this -thank you, Mimi!) Because of the influence of my PAL, I applied for the position, took the training course last spring, and now I am halfway through my first semester of teaching. In just a few weeks, I have improved in organization, communication, and decisiveness. And recently, I visited my high school teachers and had a meaningful conversation with them on what it is like being on the other side of the classroom, this increased my appreciation of them, of the faculty here at UTA, and the staff of New Student Courses.
Every origin story is different, so I asked my fellow colleagues why they chose to become PALs.
"I wanted to exceed my expectations in college," said Mauwwiz Naeem, a UTA sophomore majoring in Information Systems and teaching for the first time this semester. "By taking control of my decisions and abilities, I succeeded in my first year which made me want to share my experience with others."
"I would highly recommend this great opportunity that UTA offers as it will give you valuable experience and you will have something to show off in your resume," said Dejan Terzic (pictured at the bottom), UTA senior majoring in Management and completing one year as a PAL. "Also, you will stand out regarding leadership, showing initiative, team/class management, working with professionals (faculty) together, public speaking and much more!"
"I had no idea what I was doing coming into college since I am a first-generation student and I wanted to help other students bridge that gap," said Justin Cole Beck, UTA graduate student majoring in Aerospace Engineering and celebrating their fourth year of teaching the UNIV curriculum. "I also wanted to keep working on my presentation skills since that is something a lot of engineers lack in."
PALs expand their network, as Terzic adds, by working with the staff of New Student Courses, with faculty from the college their students are majoring in, and with staff from all over campus they invite to speak to students about resources and opportunities.
For students looking to apply:
"Just do it!" says Terzic. "However, take it seriously as it is a job that comes with a lot of responsibilities and can be challenging at times as it progresses through the semester." Naeem recommends for students to "Apply for this position if you would like to assist incoming students, develop leadership/speaking skills, and take on responsibility that will further develop you." Beck suggests for students interested in the position to "Start thinking about the problems you had coming into college and how you would have helped someone in your position now that you have a bit more experience."
"This position will teach you to stay on top of things, have good time management and learn valuable skills to stay organized," Terzic adds. "Pro tip: work ahead in the first few weeks when it's pretty calm in your other classes so you can make sure you're not falling behind. "Beck also adds, "Knowing how you want to help your students will carry you far."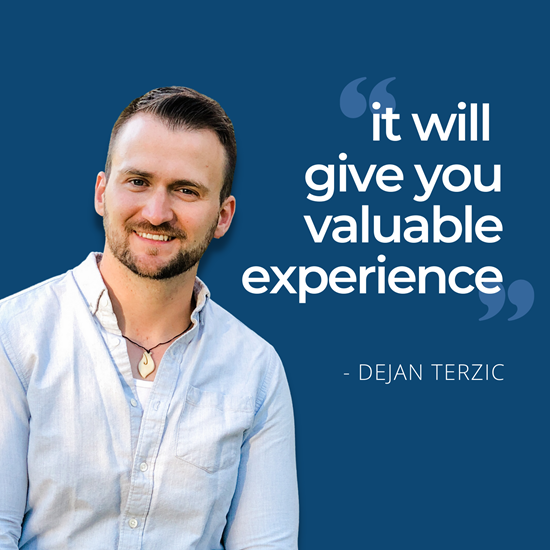 The New Student Courses department has opened the Peer Academic Leader position and is accepting applications on Handshake until the end of November. This on-campus position for Fall 2022 will give student employees an opportunity to develop leadership and professional experience. Students will be able to teach first year students or transfer students. The part-time job requires students to work six hours a week for each course they teach and be able to take the UNIV 3335 PAL Training Course in Spring Semester. To learn about the other qualifications, read the PAL flyer or visit the New Student Courses PAL page.
Add a comment by clicking here!