What is a Live On PAL and a Senior PAL?
Blog Post #3
What is a Live on PAL and a Senior PAL?
By Alexandra Saucedo
Live on PAL
There are a select number of PALs known as Live on PALs who work with the Residential Learning Communities (RLCs) at the University of Texas at Arlington. These are communities where first year students live together, take a select number of classes together (including the UNIV 1131 course) and take part in programming around the RLC theme together.  Live on PALs work with the relevant UNIV 1131 RLC class, as well as live in the residence hall on the same floor as the RLC students.  Live on PALs collaborate with the NSC office and residence hall staff to enhance community building and student transition to UTA through programming, study groups, enhanced faculty involvement and other efforts.
"The RLC has given me a chance to help people grow personally, academically, and socially," said sophomore Nursing student and Live on PAL, Addison Gomez. "It's really just an opportunity for the students to live around others with similar goals and mindsets and foster their academic curiosity among their friends."
"Sophomore Biology student, Makayla Thompson has been a Live on PAL for two semesters now and said she has formed "deeper friendships and better knowledge of who (her students) are," through this position. "(The RLC) is an amazing opportunity to form a good connection to UTA."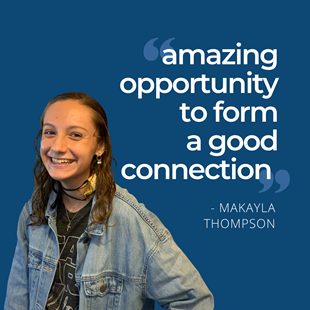 "Live on PALs support RLC students' academic and personal success in their first year while enhancing their personal leadership skills in helping students successfully transition to university life. The position offers a rewarding opportunity to serve as a role model, build a community, and gain transferable skills and experience. Live on PALs like Gomez have taken the initiative to design hall programs relating to her students' majors for them to have fun!
"Gomez said she loves seeing her students and checking up on them. "We built a good community of trust and friendship in the class, so it's nice to be able to see them grow academically and personally," she adds.

"I have grown so much in things like time management, personal character, and have amazing memories," said Thompson. She loved teaching and learning more about her students in the Fall and said she "can see how those interactions help me be friends with them now in the Spring."
To learn more about the Live On PAL position and the Residential Living Communities, visit the New Student Courses web page or visit the 22-23 Live On PAL Application Form.
Advice from PALs to students interested in applying:
"Decide what kind of a leader you want to be before you begin the job; you get much more meaningful interactions when you act as a supportive peer rather than a "superior." And try to have fun with the job!" - Addison Gomez
"I would say to really care about your students talk to them every time you get a chance, and the most important thing is to try to be their friend but also know that you are their PAL." - Makayla Thompson
Senior PAL
A Senior PAL is an experienced PAL who moves into a leadership position within the PAL group to mentor PALs and help them develop their skills as a peer educator in the classroom. Senior PALs also have the opportunity to lead training sessions and be a part of the UNIV 3335 PAL classes. They continue to teach the UNIV curriculum, but their position offers more responsibilities.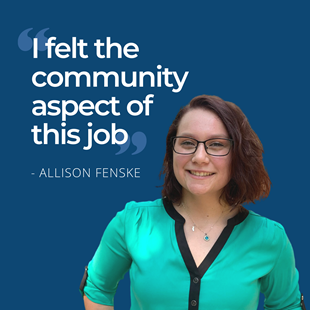 "A part of the Senior PAL job is to help create/maintain the community aspect of the PAL program," said Allison Fenske, Senior PAL and Construction Management and Interdisciplinary Studies senior. "After becoming a Senior PAL, I really enjoyed working with the PALs I was assigned to – shout-out to the PALawans (Star Wars reference to Padawans, an apprentice paired with a master for teaching and training) – and I felt the community aspect of this job," said Fenske who has been teaching for six semesters now.
I was a PAL for the fall 2021 semester and Fenske was my Senior PAL – I was her 'PALawan'. We worked together for only a semester but she made a grand impact in my teaching. She was the guidance I needed as a first time PAL.
"This position also made me a better teacher because it exposed me to different styles and different ways of teaching, some of which I used in the last couple classes I taught," Fenske adds.
For Criminal Justice junior Jason Naftal, the Senior PAL position has allowed him to "to see people develop their public speaking skills to another level." It has also shown him how the PAL program "allows people to develop themselves more." He has been teaching the UNIV curriculum for five semesters now.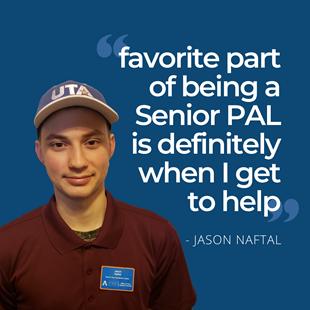 "I have learned to appreciate more the work and effort that the PALs and supervisors put into planning class sessions," said Hannah Selvarathinam, Psychology junior. "In addition, I see the importance of the PAL program at UTA and its benefits." She has been a PAL for four semesters.
"Fenske said, "collaborating with my PALs to improve their teaching," was one of her many highlights of the job. Others included the weekly meeting with her PALs because of how "interactive and friendly" they were.

"My favorite part of being a senior PAL is definitely when I get to help better someone else in whatever skills they may need help in, may it be making presentation or speaking for longer lengths of time," said Naftal. He added that building connections with students in other majors has been enjoyable, "I have learned quite a bit about nursing."
Selvarathinam, said her favorite part of the job was "being able to get to know other PALs and observing how they teach their classes, which in turn gives me new ideas for my own lessons."
Advice from PALs to students interested in applying:
"If you learn to have fun with this job, it's the best one on campus." - Allison Fenske

"Absolutely do the position, you learn a lot of life skills and make a lot of career connections." - Jason Naftal

"Being a senior PAL is fun but comes with a lot of responsibilities. If you are ever unsure of something reach out to other Senior PALs or the PAL office!" - Hannah Selvarathinam
Add a comment by clicking here!