Benjamin Terry Exhibition at Gallery Urbane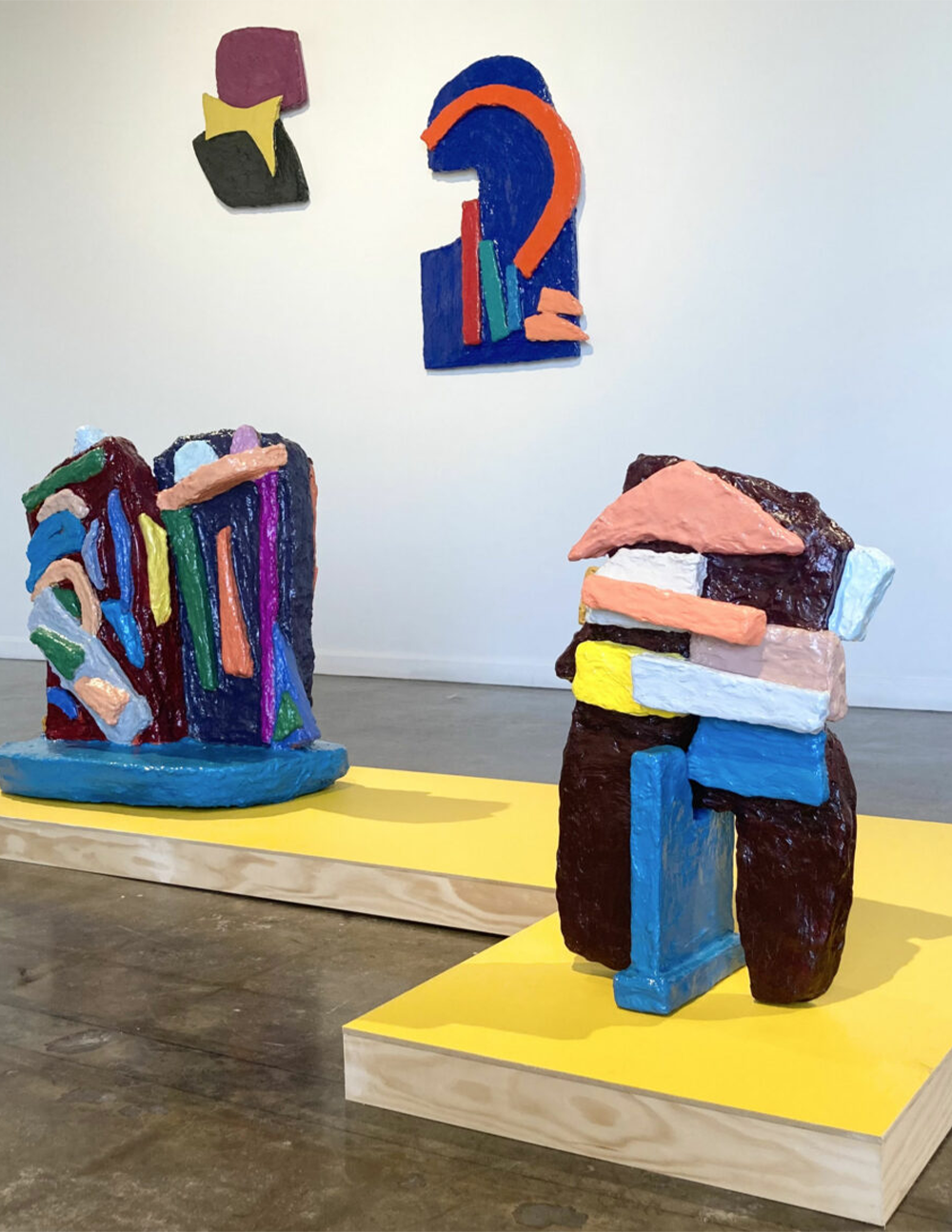 Megan Reed, "The Three Graces," 2022 (left) and "Untitled (alizarin crimson)," 2021 (right).
Exhibition Stack and Smoosh curated by UTA painting faculty Benjamin Terry features work by Claire Kennedy, Niva Parajuli, and Megan Reed. The show is on view at Gallery Urbane in Dallas on February 18 - March 25, 2023.
"Curator Benjamin Terry brings together three artists in a group exhibition centered around each artist's unique method of pushing the boundaries in their creative process and challenging the materiality of their work. The silly-yet-literal title of the exhibition,Stack and Smoosh, refers to each artist's technique of combining, layering, and flattening their materials together."
Read the full exhibition review by Dallas-based art historian and writer Emma S. Ahmad in Glasstire:
All Work and More Play: "Stack and Smoosh" at Gallery Urbane, Dallas