Apply
Applying for admission is easy, and we're here to work with you every step of the way.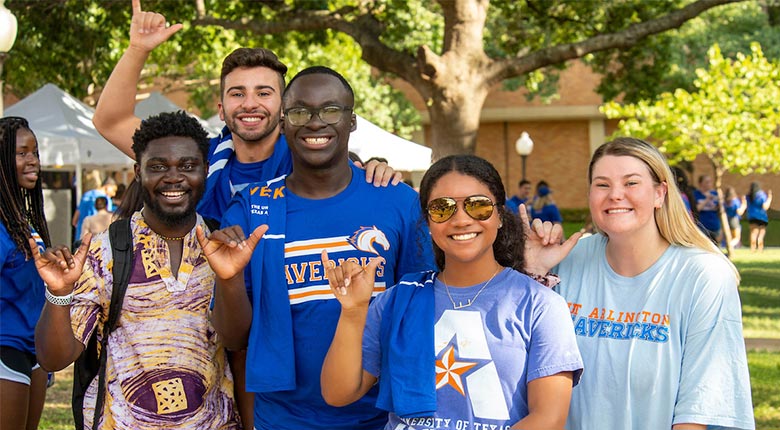 World Class University
International Admissions
As the 3rd most diverse university in the country, UTA is an international leader in education. Attracting the best students to not only innovate in their field but become global-leaders. Take the first step and apply to be part of the UTA Maverick Family!
Admissions Provisions
UTA admissions provisions are valid till Summer 2023. To better plan your admission, review provisions regarding test scores, transcripts and so much more!
Admissions Provisions
Request Information
Get information about academic majors, admissions requirements, and more.
Request Info