International Freshman
Follow these steps to complete your application for admissions as a international freshman student.
Application Priority Dates
Fall: February 14
Spring: October 15
Summer: April 1
Applications are accepted after the priority dates. Please submit the application and required documents by the priority date for guaranteed consideration.
College of Architecture, Planning & Public Affairs (CAPPA)
*CAPPA has specific application priority dates for specific programs. Review CAPPA enrollment deadlines for more information.*
Admissions Applications
UTA accepts applications through ApplyTexas and The Common Application.


Download Freshman Admissions Checklist
Scholarship Deadlines
Presidential Scholarship: December 1
Maverick Academic Scholarship: February 14
Please note that some deadlines are earlier than application priority dates. You must submit your admissions application, along with all required documents to be considered for these scholarships.




Learn More about Scholarships
Eligibility Requirements for International Freshman Students
| Test Type | Engineering Majors | All Other Majors |
| --- | --- | --- |
| SAT I Test | 1270 | 980 |
| ACT | 28 | 23 |
The SAT score is calculated by combining the highest evidence based Reading, Writing, and Math score. The ACT is the composite score, which included the English, Reading, Math, and Science sections. UTA does not require an essay.
Test Score Optional
Please be advised that UTA is test score optional for admission through summer 2024. If you apply for admission without these test scores your application will be evaluated based on high school records such as GPA, class rank, courses taken and other relevant criteria. However, test scores can help in determining admissions decisions and scholarship opportunities.
Non-Ranking High Schools
UTA welcomes applicants from non-ranking public or private high schools. You must meet the requirements outlined above and will be considered for admission based on individual review, which may consider other factors like grade point average in place of class rank.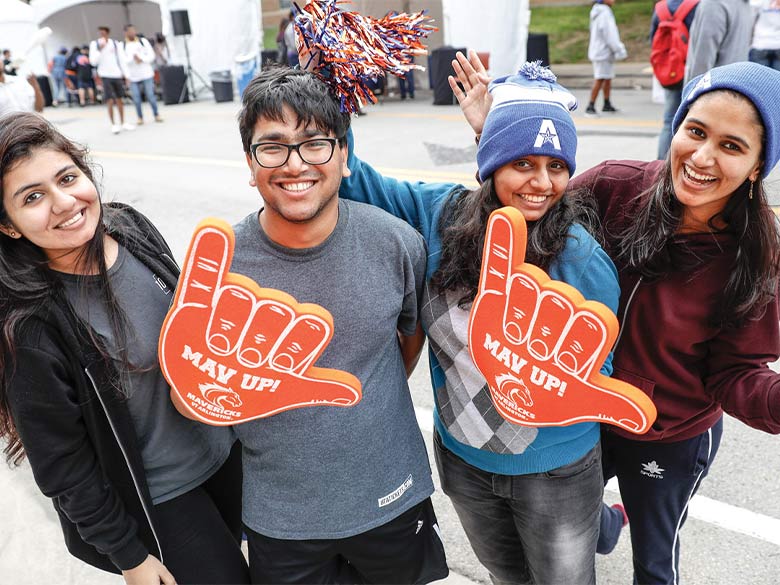 International Admissions Forms
Cost of Attendance & Visa Requirements
The U.S. Immigration and Naturalization Service requires that you show proof that adequate resources are available to meet their first year of educational and living expenses, currently estimated at $42,706. A completed financial statement form must be completed and returned with the indicated documentation before an I-20 can be issued. Financial documents may be submitted online. If you are already studying in the U.S. on an F-1 (student) visa, you must have established transfer eligibility before transfer is initiated by UTA by submitting a school transfer notification.
How to Apply
Follow these steps to complete your admissions application.