Tuition and Affordability
At UTA, we believe an excellent education should be attainable for all. We provide financial aid and scholarships that keep your costs low and your debt manageable.
Your Future is Secure at UTA
No. 1
Established Graduates
Number 1 in Dallas-Fort Worth for return on investment.
No. 1
Highest Paid Graduates
UTA graduates have the highest-first-year median wage.
Fortune 500
Leadership Powerhouse
Alumni hold leadership positions at 24 of the North Texas Fortune 500.
$22.2 Billion
State Impact
UTA Alumni total annual economic benefit to TX.
$16.1 Billion
North Texas Impact
UTA Alumni total annual economic benefit to North Texas.
#34
Established Graduates
Ranked 34th in the country for return on investment.
what will it cost?
Expenses for your education at UTA will vary depending on several criteria, such as whether you're a Texas resident, how many credit hours you're taking, whether you received financial aid, where you live while studying here, which tuition plan you've chosen, and more.
Learn More on cost of attendance
Guaranteed Tuition Plan

Attaining a degree is an investment of both your time and money. With UTA's Guaranteed Tuition Rate Plan, you can lock in the Fall 2021 Guaranteed Tuition rate and avoid any future tuition increases.


Learn more about the guaranteed tuition plan
Financial Aid and Scholarship Resources
Good planning can help secure your financial future. View resources to keep costs manageable.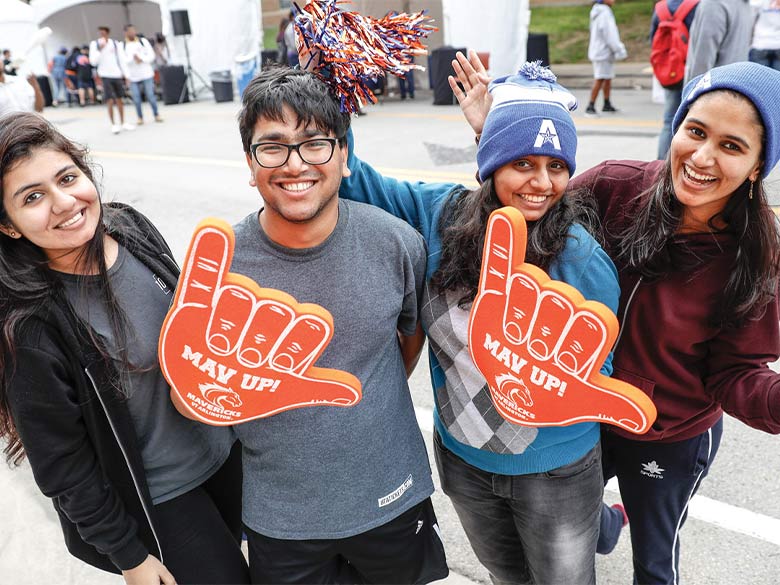 International Admissions
Cost of Attendance & Visa Requirements
The U.S Immigration and Naturalization Service requires that you show proof that adequate resources are available to meet their first year of educational and living expenses. For future international undergraduate students, current estimated cost is $42,706. For future international graduate students, current estimated cost is $40,742. A completed financial statement form must be completed and returned with the indicated documentation before an I-20 can be issued. If you are already studying in the U.S. on an F-1 (student) visa, you must have established transfer eligibility before transfer is initiated by UTA by submitting a school transfer notification. You can also view admissions requirements and forms through our designated apply pages.