Tuition and Scholarships
At UTA, we believe an excellent education should be attainable for all. We provide financial aid and scholarships that keep your costs low and your debt manageable.
Your Future is Secure at UTA
No. 1
Established Graduates
Number 1 in Dallas-Fort Worth for return on investment.
#34
Established Graduates
Ranked 34th in the country for return on investment.
No. 1
Highest Paid Graduates
UTA graduates have the highest-first-year median wage.
Blaze Forward with a New Tuition Program
The Blaze Forward program makes it even easier for you to get a world class education at UTA!
This program will cover 100% of tuition and fees for undergraduate students who meet all eligibility requirements and are from families with financial incomes up to $85,000.
Learn more about The Blaze Forward Program
Financial Aid and Scholarship Resources
Effective planning and knowing what to expect are fundamental when funding your future. Explore our cost estimator, financial aid and scholarships, and more to discover why UTA is one of the best investments you'll ever make.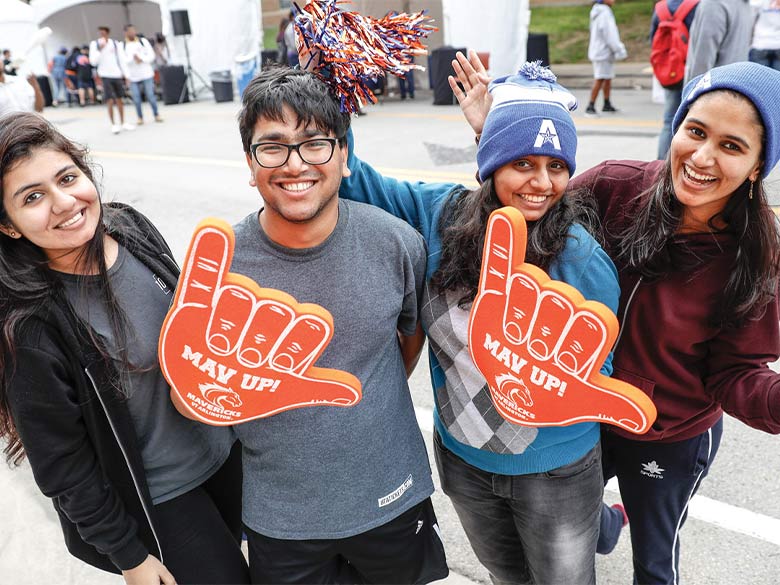 International Admissions
Cost of Attendance & Visa Requirements
The U.S Immigration and Naturalization Service requires that you show proof that adequate resources are available to meet their first year of educational and living expenses. For future international undergraduate students, current estimated cost is $42,706. For future international graduate students, current estimated cost is $41,230. A completed financial statement form must be completed and returned with the indicated documentation before an I-20 can be issued. If you are already studying in the U.S. on an F-1 (student) visa, you must have established transfer eligibility before transfer is initiated by UTA by submitting a school transfer notification. You can also view admissions requirements and forms through our designated apply pages.