International Graduates
We have resources to help you complete your admissions application as an international graduate student.
graduate Application Priority Dates
Fall: February 15
Spring: July 15
Summer: January 15
Some graduate programs may have earlier application priority dates. We encourage interested applicants to review their intended program and apply by the application date listed for that program. Applications are still accepted after the priority dates for each term.



Download International Graduate Admissions Checklist
Admissions Requirements

Admission to graduate programs at UTA is competitive. Each academic department sets its own admissions requirements and makes independent admission decisions. Some degree programs with very selective admission procedures may require that you apply nine months to a year in advance to be considered.
Visit your academic department's website for program specific admission requirements.




Learn More About Academic Programs
Eligibility Requirements for International Graduate Students
English Language Test Score Requirements
UTA accepts TOEFL or IELTS or Duolingo. If your native language is not English, you must demonstrate a sufficient level of skill with the English language to assure success in graduate studies. You are required to submit official test score reports directly from the testing agency unless you hold a bachelor's or master's degree from an accredited U.S institution.
You are required to submit an official test score report sent directly from the testing agency. UTA's ETS institutional code is 6013.
| Test | Minimum Score |
| --- | --- |
| TOEFL paper-based | 550 |
| TOEFL internet-based | 79 (with sectional scores of 22 writing, 21 speaking, 20 reading, and 16 listening) |
| IELTS | 6.5 |
| Duolingo | 100 (for academic programs requiring a TOEFL IBT score of 79) |
| Duolingo | 105 (for academic programs requiring a TOEFL IBT score of 80-85) |
How to Apply
Follow these steps to complete the admissions process.
Students who've applied or been admitted and want to change their semester of enrollment, program of admission, or academic level of entry should complete this form. Students who've been denied or deferred decision and wish to be reconsidered may use this form.
Use the Graduate Application for Update/Readmission Form
Submission of this form does not guarantee automatic admission and will lead to another review of your application.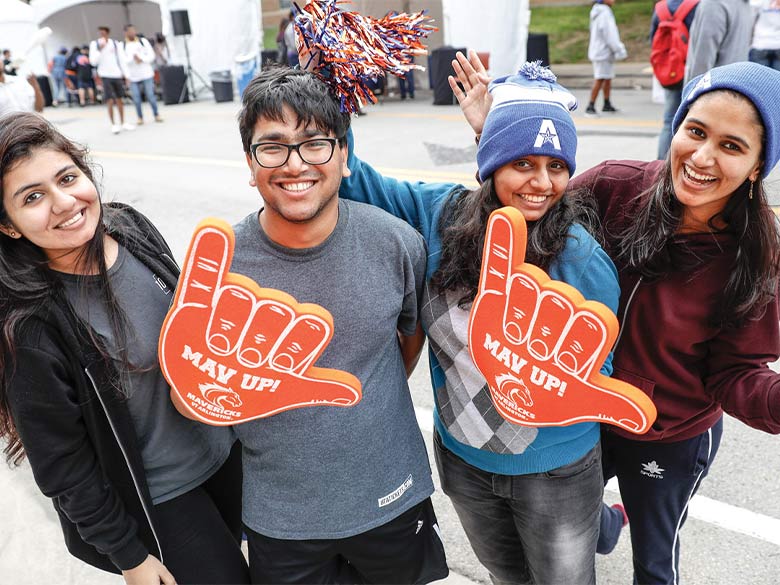 International Admissions Forms
Cost of Attendance & Visa Requirements
The U.S Immigration and Naturalization Service requires that you show proof that adequate resources are available to meet their first year of educational and living expenses, currently estimated at $41,230. A completed financial statement form must be completed and returned with indicated documentation before an I-20 can be issued. Financial documents may be submitted online. If you are already studying in the U.S on an F-1 (student) visa, you must have established transfer eligibility before transfer is initiated by UTA by submitting a school transfer notification.