The University of Texas at Arlington
Maverick Experience
Interested in attending UTA? Join us Saturday, January 29, for an in-depth look at all that UTA has to offer.
A University of Excellence
Tier One
4th university in the state to receive the coveted Texas Tier One designation
(Texas Higher Education Coordinating Board)
#1
IN THE NATION FOR VETERANS AND THEIR FAMILIES
(Military Times, 2021)
R-1
Doctoral University
(Very High Research Activity designation by the Carnegie Classification of Institutions of Higher Education)
#1
In Texas for awarding bachelor's and master's degrees to African American students
(Diverse: Issues in Higher Education, 2021)
AANAPSI
Asian American Native American Pacific Islander-Serving Institution
(Designated in 2021 by the U.S. Department of Education)
HSI
Hispanic-Serving Institution
(Designation by the U.S. Department of Education)
Your success story is next
Over 200,000 alumni have written their stories of achievement. Yours could be next.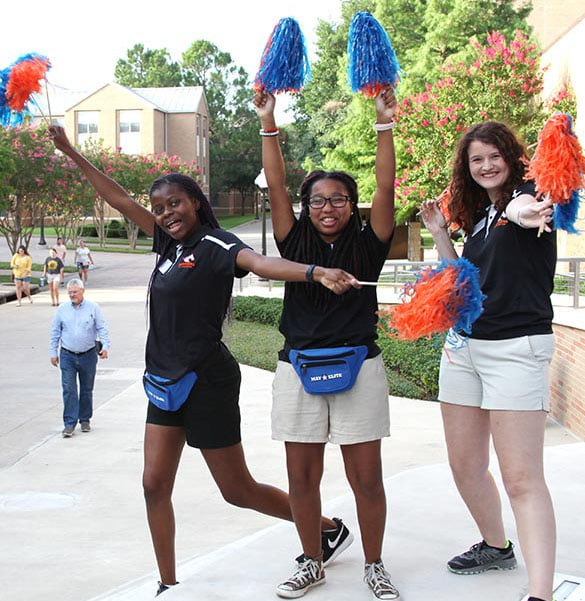 Get Immersed in the Maverick Experience
Maverick Experience is a full-day event that gives future freshmen and transfer students a close-up look at what UTA has to offer. Join us in person Saturday, Jan. 29, 2022, for a campus tour and sessions on admission, financial aid and scholarships, academic colleges and schools, and more.
Activity Fair
Get involved to make the most out of your time on campus. Join us on Wednesday, Feb. 9, where UTA's student organizations showcase their opportunities for involvement.