A tradition of excellence
Academics
UTA offers more than 180 degree programs across nine colleges. With world-renowned faculty and resources, we help you carve out your path to becoming an innovator, thought-leader, and global citizen.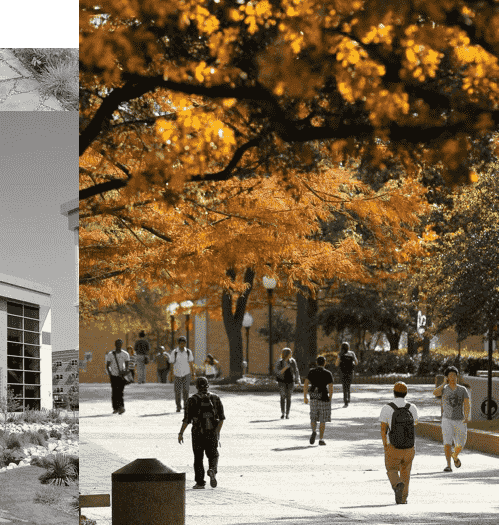 Undergraduate Studies
Our nine colleges offer a wide variety of disciplines with more than 180 degree programs to choose from. Take the first step in joining more than 270,000 UTA alumni who forged a new path by discovering an academic experience deeply rooted in excellence.
Graduate Studies
UTA is home to nationally top-ranked graduate programs lead by award-winning faculty that focus on preparing students for leadership positions. Explore graduate programs designed to expand your mind and prepare you for life after turning the tassel.
Non-Traditional Academic Tracks
Life happens while you're making other plans, so the "traditional path" to college isn't always possible. Whether you're a veteran, a busy parent, or just wanting to try something new, UTA offers several flexible and accelerated programs to help write the next chapter of your story.
#1
for post-graduation earnings for baccalaureate graduates working in Texas
(University of Texas System Survey, 2021)
#5
In the Nation for Undergraduate Diversity
(U.S. News & World Report, 2023)
#1
Best for Vets Among Public Universities
(Military Times, 2023)
Business Management Major
Meet Brianna
I truly love UTA's welcoming atmosphere, the beautiful campus, and the amazing business program. When I toured other universities, none of them compared to UTA. I'm most excited about being involved on campus, learning new things in my classes, and meeting new people (virtually and socially distanced, of course). What I love most is having so many available opportunities, being able to show my school pride, and the sense of community.
#19
Best Online Master's program in Curriculum and Instruction
(U.S. News & World Report, 2023)
#7
in the U.S for best master's degree programs
(Intelligent.com, 2021)
#3
Best Master of Public Administration degree program
(Intelligent.com, 2021)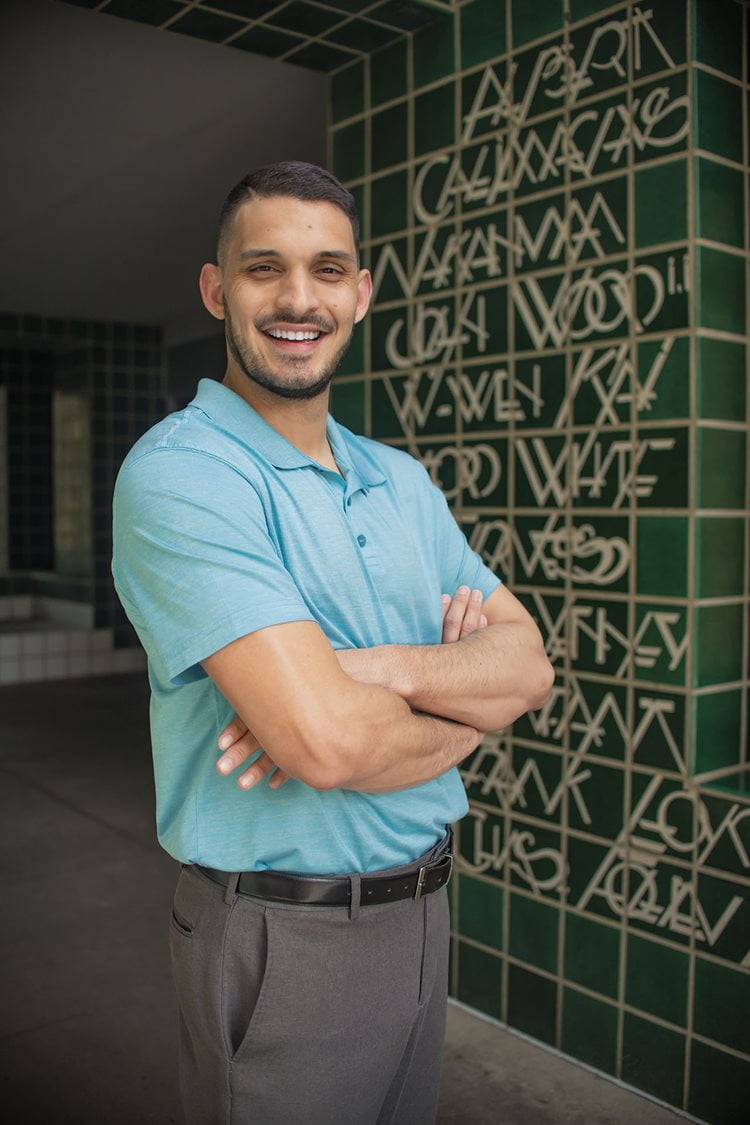 Graduate Student
Meet Matthew
This university is unique in a sense that it has the "big university" feel but you never feel disconnected from the students or staff. Professors here are always willing to give you an extra 10 minutes or to meet you outside of class to help you further your learning or experience. Don't be afraid to speak up or challenge ideas, because what you learn from these constructive confrontations is far more valuable than any textbook reading. My first semester of my MBA program was very beneficial to my professional and social life. I made connections with leaders and student leaders who have pushed me and challenged me to take that next step in my life. From this unconditional support I was able to land an internship with Southwest Airlines, one of the top airline companies in the country and one of the top work/life balance cultures I have ever been a part of.
Public Course And Syllabus Information
Our Faculty
Our world-renowned faculty are passionate teachers and lifelong learners dedicated to sharing their energy and knowledge. Search our database of faculty and courses by entering names or keywords in the search field below.