Coronavirus Information
This page serves as UTA's official source of information on the University's response to COVID-19.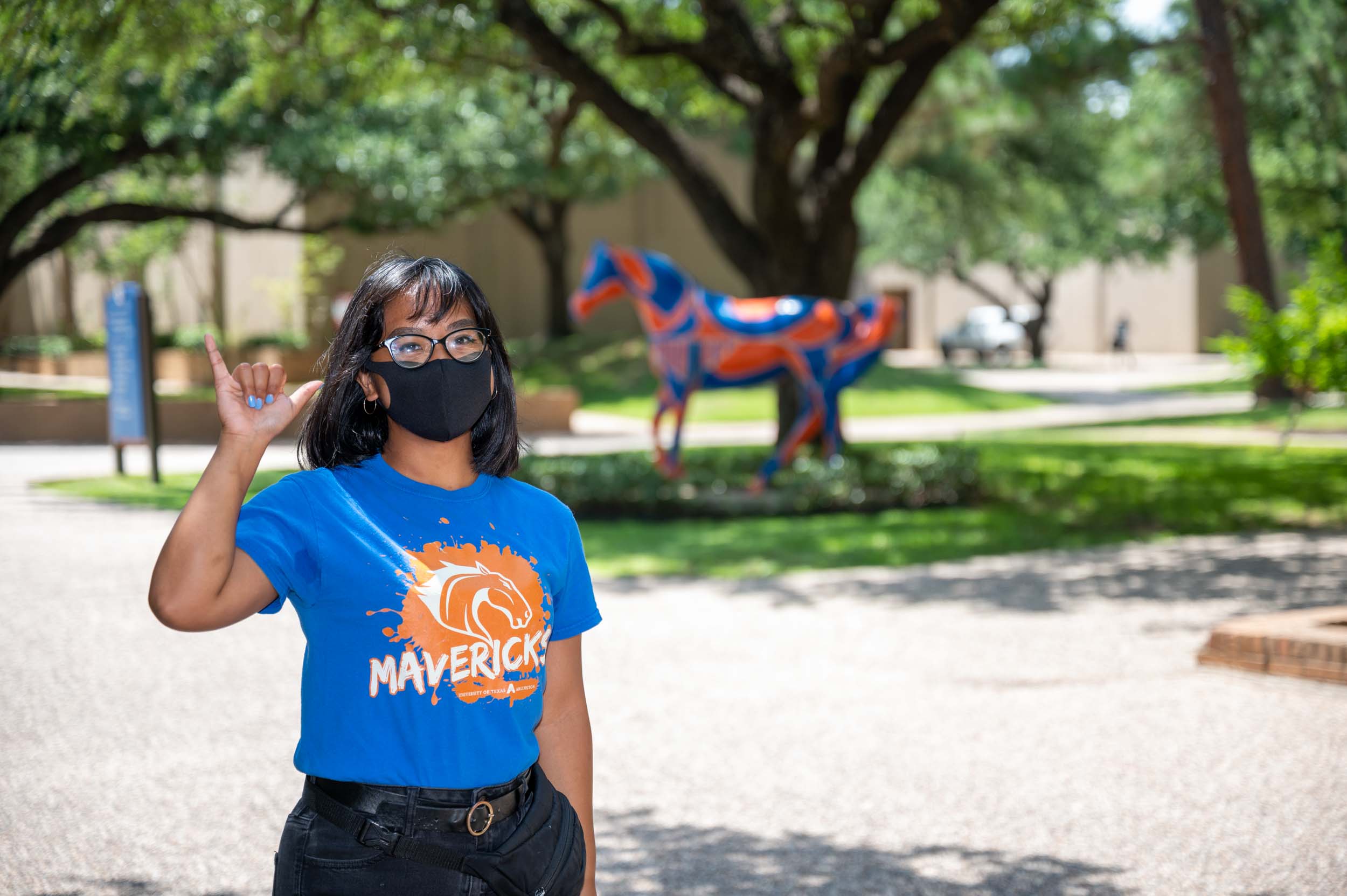 FACE-COVERING GUIDANCE
UTA no longer mandates the wearing of masks on campus but continues to strongly encourage and recommend that Mavericks wear masks, particularly when inside campus buildings.
Daily Self-Monitoring Checklist
All students, faculty and staff are encouraged to complete daily symptom monitoring and a temperature check before coming to campus.
Download The Checklist
Academic Student Resources