Coronavirus Information
This page serves as UTA's official source of information on the University's response to COVID-19.
COVID-19 VACCINATION INFORMATION AND RESOURCES
Vaccines are our best defense against COVID-19, and UTA students and employees are encouraged to get one. UTA has established partnerships to provide access, free of charge, to COVID-19 vaccines.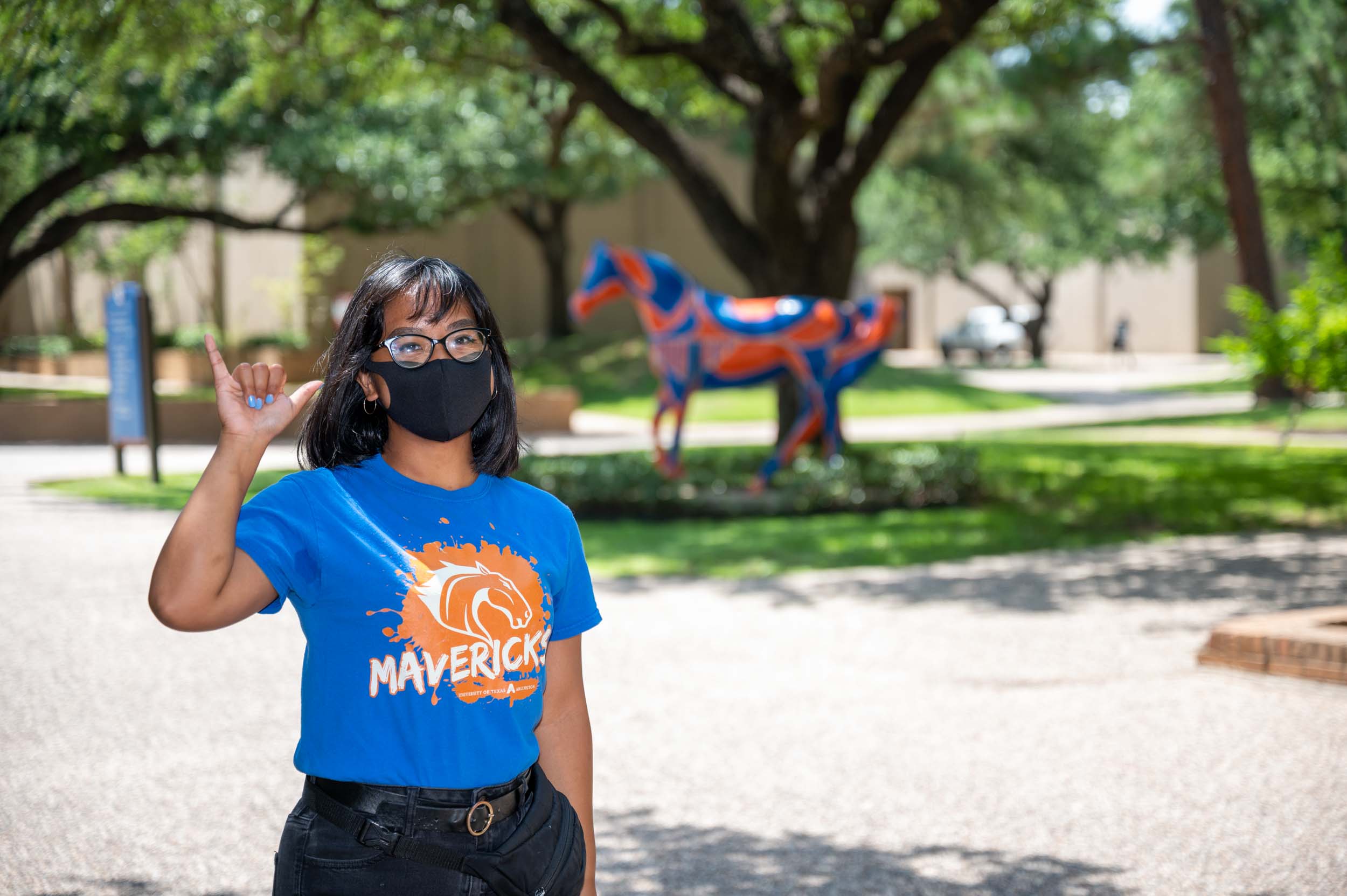 FACE-COVERING GUIDANCE
UTA no longer mandates the wearing of masks on campus but continues to strongly encourage and recommend that Mavericks wear masks, particularly when inside campus buildings.
Academic Year 21-22 Campus Operation Plan
While moving toward pre-pandemic modes of work and learning, UTA maintains its commitment to the health and safety of our community by following protocols and best practices, detailed in the COVID-19 Academic Year 21-22 Campus Operation Plan. The plan takes effect Aug. 19, 2021.
Review the Plan
Daily Self-Monitoring Checklist
All students, faculty and staff are encouraged to complete daily symptom monitoring and a temperature check before coming to campus.
Download The Checklist
Academic Student Resources
UT System: Confronting the global pandemic
Learn how University of Texas System institutions responded to the COVID-19 pandemic and the achievements made by faculty and staff along the way.
Read the report