Coronavirus Information
This page serves as UTA's official source of information on the University's response to COVID-19.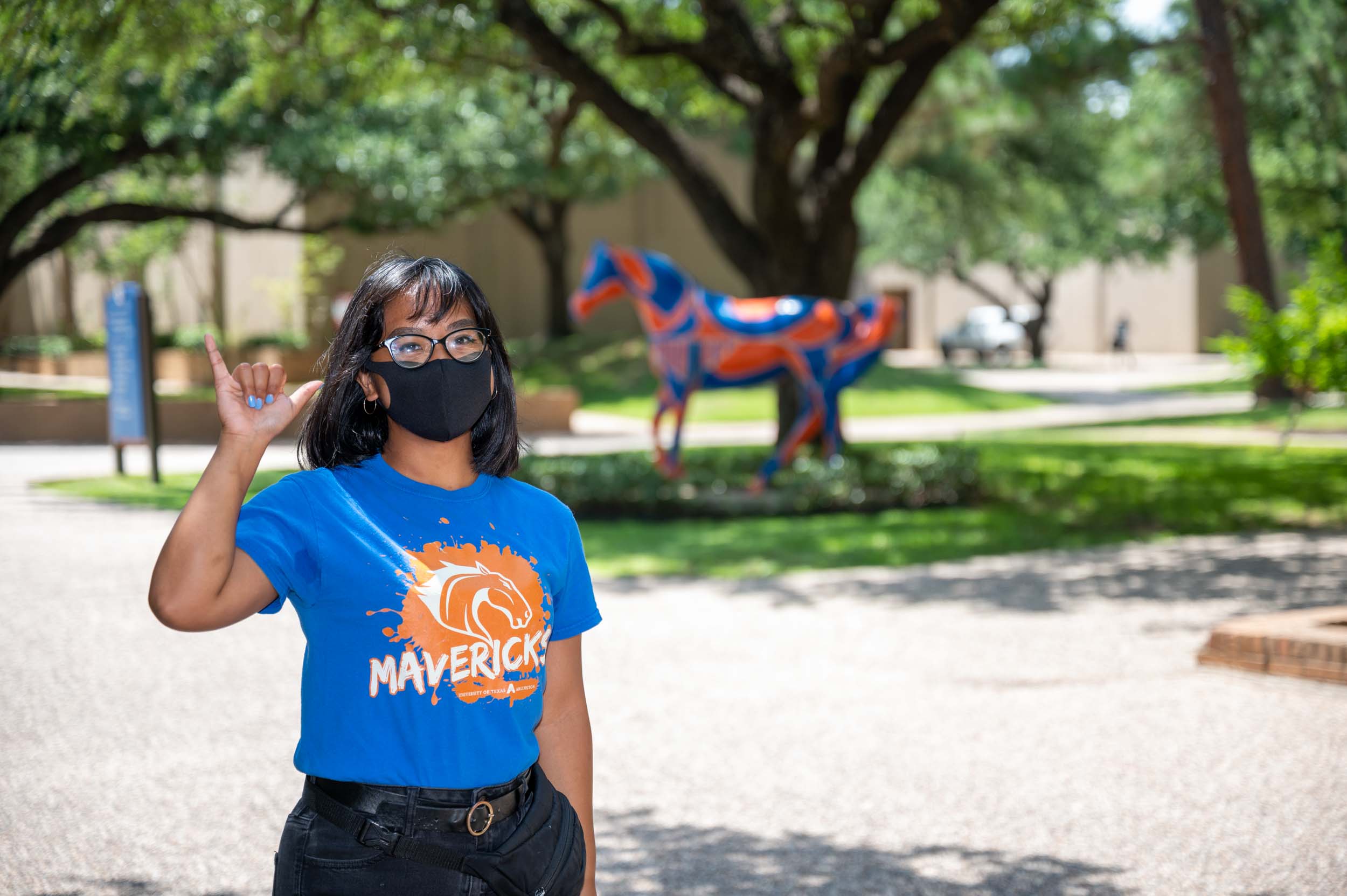 On-campus COVID-19 Testing
UTA has a number of free on-campus testing options available to employees and students, and their families and dependents.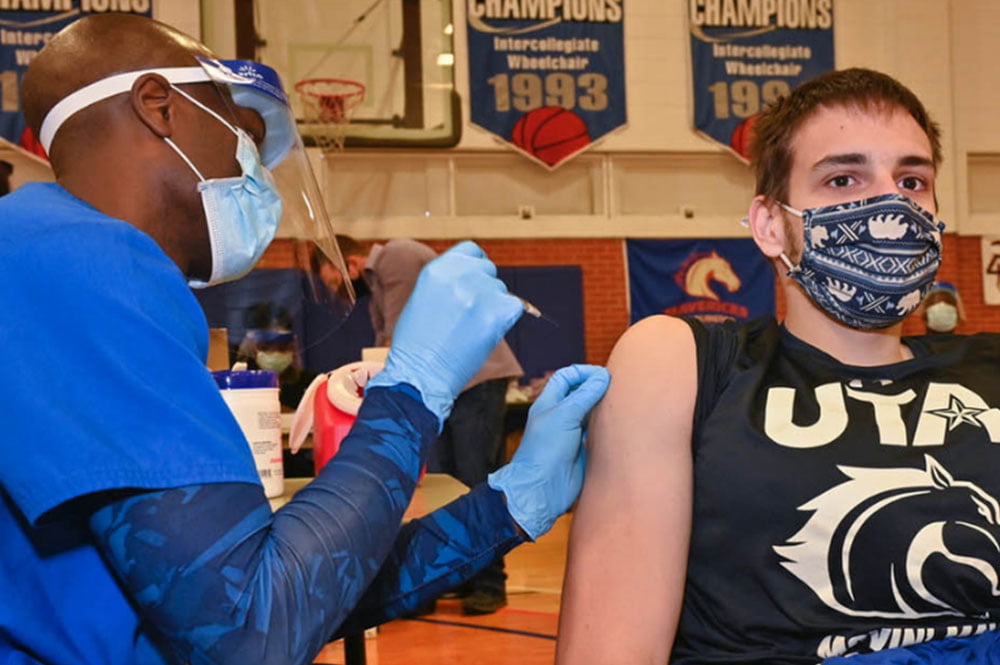 Mav Up, Sleeve Up
Vaccines are our best defense against COVID-19, and UTA students and employees are encouraged to get one. UTA has established partnerships to provide access, free of charge, to COVID-19 vaccines.
COVID-19 Informational Videos
UTA public health experts answered questions about a number of topics related to COVID-19 to help Mavericks make decisions that protect themselves, their loved ones and the UTA community.
Watch the Q&As
Daily Self-Monitoring Checklist
All students, faculty and staff are encouraged to complete daily symptom monitoring and a temperature check before coming to campus.
Download the Checklist
Academic Student Resources
UTA Libraries Support Student Success
UTA Libraries are open across campus to give students access to the resources that help them achieve their goals.
UTA Libraries Hours and Locations
UT System: Confronting the global pandemic
Learn how University of Texas System institutions responded to the COVID-19 pandemic and the achievements made by faculty and staff along the way.
Read the report