Fast Facts
We're proud of our accomplishments and ready to earn more. The achievements of our students, faculty, staff, and alumni propel us to new heights—not just for the University, but for the world.
A University of Distinction
9 schools and colleges
offer a wide variety of disciplines and more than 180 degree programs to choose from.
Largest institution in the Dallas-Fort Worth Metroplex
and the second-largest in the UT System
NCAA D1 athletic programs
in the Western Athletic Conference
5th Most Diverse University
U.S. News & World Report
Hispanic-Serving Institution
designated by the U.S. Department of Education
Asian American Native American Pacific Islander-Serving Institution
designated by the U.S. Department of Education
Research-1 Designation
Very High Research Activity according to the Carnegie Classification of Institutions of Higher Education
20 Fellows
in the National Academy of Inventors
Granted 31 U.S. Patents
in 2022, contributing to the UT System's overall No. 3 ranking in the list of Top 100 Worldwide Universities Granted U.S. Utility Patents
Our Enrollment Numbers
28,349 Undergraduate
1,551 Postbaccalaureate
11,476 Graduate
Our Student Diversity
13% Black
12% Asian
32% Hispanic
22% White
15% International
Our Campus
Our campus spans 420 acres and includes more than 100 buildings, some dating from 1919.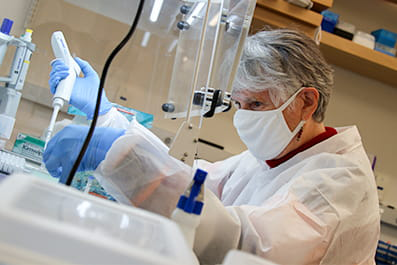 Genome Center
The North Texas Genome Center is a world-class research and teaching facility that provides massive genome sequencing capabilities for biotech and health research.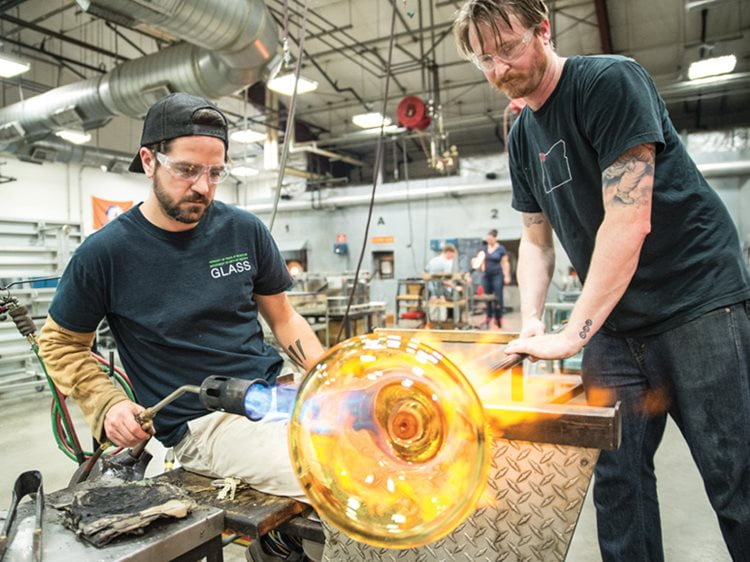 Glass Blowing Studio
UTA's world-renowned glass facility is reintroducing neon into our glass program, allowing our students to sculpt with light and making us one of only a handful of programs nationally teaching this art-form.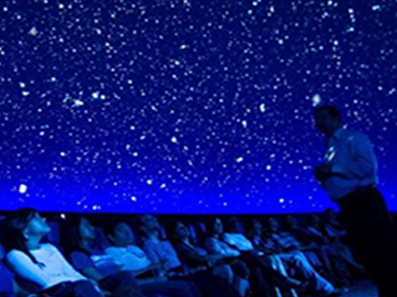 The Planetarium
This is one of the largest and most sophisticated planetariums in the state of Texas. It regularly offers stargazing events, shows, films, and more.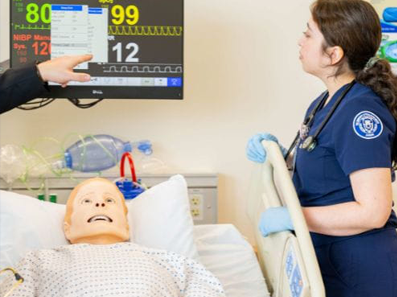 Smart Hospital
The Smart Hospital is committed to the integration of simulation into the overall curriculum to overcome the "learning by random opportunity" associated with traditional clinical rotations.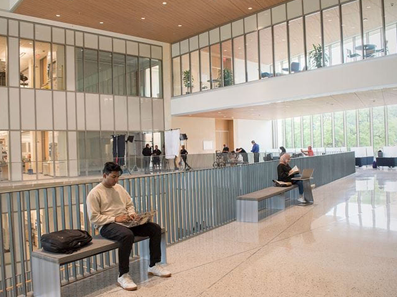 SEIR
The state-of-the-art teaching and research space will advance health-science discoveries and society's understanding of today's most pressing health issues.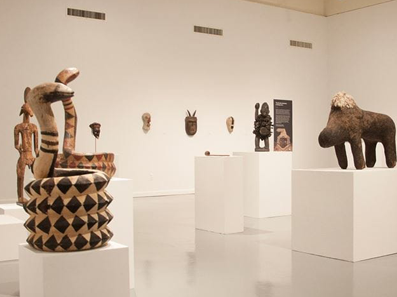 The Gallery
Located in the Fine Arts Building, the Gallery at UTA displays original artwork from local artists, students, and faculty.
Our Alumni
UTA graduates go on to do great things.
270000
living alumni
from UT Arlington and its earlier iterations
28.8
economic impact
created by UTA and its alumni in the state of Texas
Fortune 500
Leaders
alumni in leadership positions at all North Texas F500
249872
jobs generated
in Texas by UTA and its Alumni
79
are Texas residents
contributing to our economic impact