MAVS 100 Nominations Are Open
MAVS 100 is a celebration of Entrepreneurs designed to honor the 100 fastest growing UTA alumni-owned or UTA alumni-led businesses.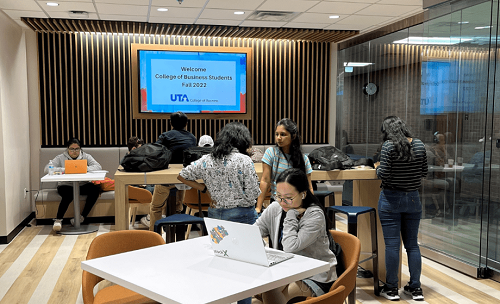 UTA College of Business Cafe
The College of Business Cafe highlights our business student organizations bake sales. Student organizations utilize café to fundraise, recruit and engage with students on upcoming events.
College of Business Rankings
The College of Business is robustly in the top 100 nationally and top 50 public business schools, recognized for its programs and faculty research contributions.
TOP 100 / TOP 50 PUBLIC
Best Undergraduate B-schools In the United States
Poets & Quants (2022)
#2


Business Schools with the Highest Percentage of Minority Students
Poets & Quants (2022)
#41


Part-Time MBA (Public)
U.S. News & World Report (2023)