Graduate Students
Apply as a graduate student if you have earned a bachelor's degree from a regionally-accredited U.S. college or university, or its foreign equivalent, before starting graduate study.
graduate Application Priority Dates
Fall: March 15
Spring: August 15
Summer: February 15
Some graduate programs may have earlier application priority dates. We encourage interested applicants to review their intended program and apply by the application date listed for that program. Applications are still accepted after the priority dates for each term.
Download Graduate Admissions Checklist
Admissions Requirements


Admission to graduate programs at UTA is competitive. Each academic department sets its own admissions requirements and makes independent admission decisions. Visit your academic department's website for program specific admission requirements.





Learn More About Academic Programs
How to Apply
Follow these steps to complete the admissions process.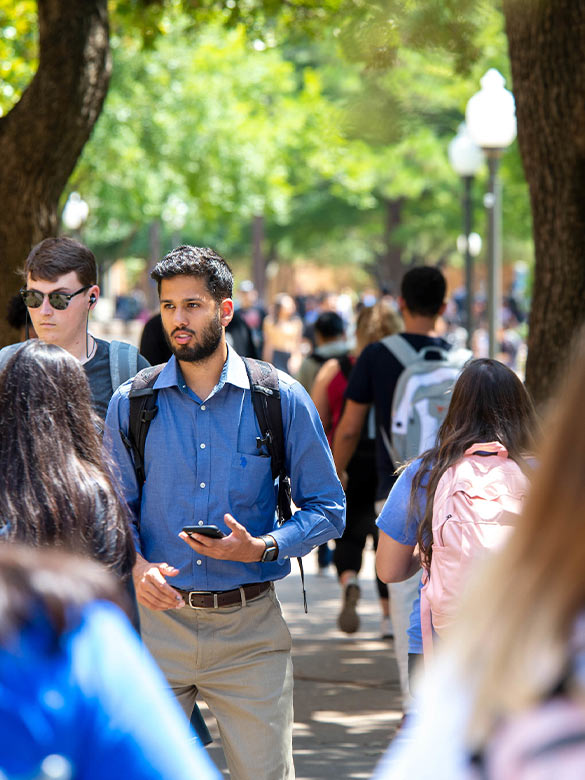 Current UTA Students
Current UTA undergraduate students are given the opportunity to continue their education through many graduate programs and resources. Find out more about the graduate admissions process through Graduate School Bound, an in-person session to learn more about graduate school after you graduate.
Students who've applied or been admitted and want to change their semester of enrollment, program of admission, or academic level of entry should complete this form. Students who've been denied or deferred decision and wish to be reconsidered may use this form.
Use the Graduate Application for Update/Readmission Form
Submission of this form does not guarantee automatic admission and will lead to another review of your application.
Residency
Under Texas state law, an applicant or enrolled student is classified as a resident of Texas, a nonresident, or an international student. View residency information or contact undergraduate residency.