Annual Art Glass Sale and Fundraiser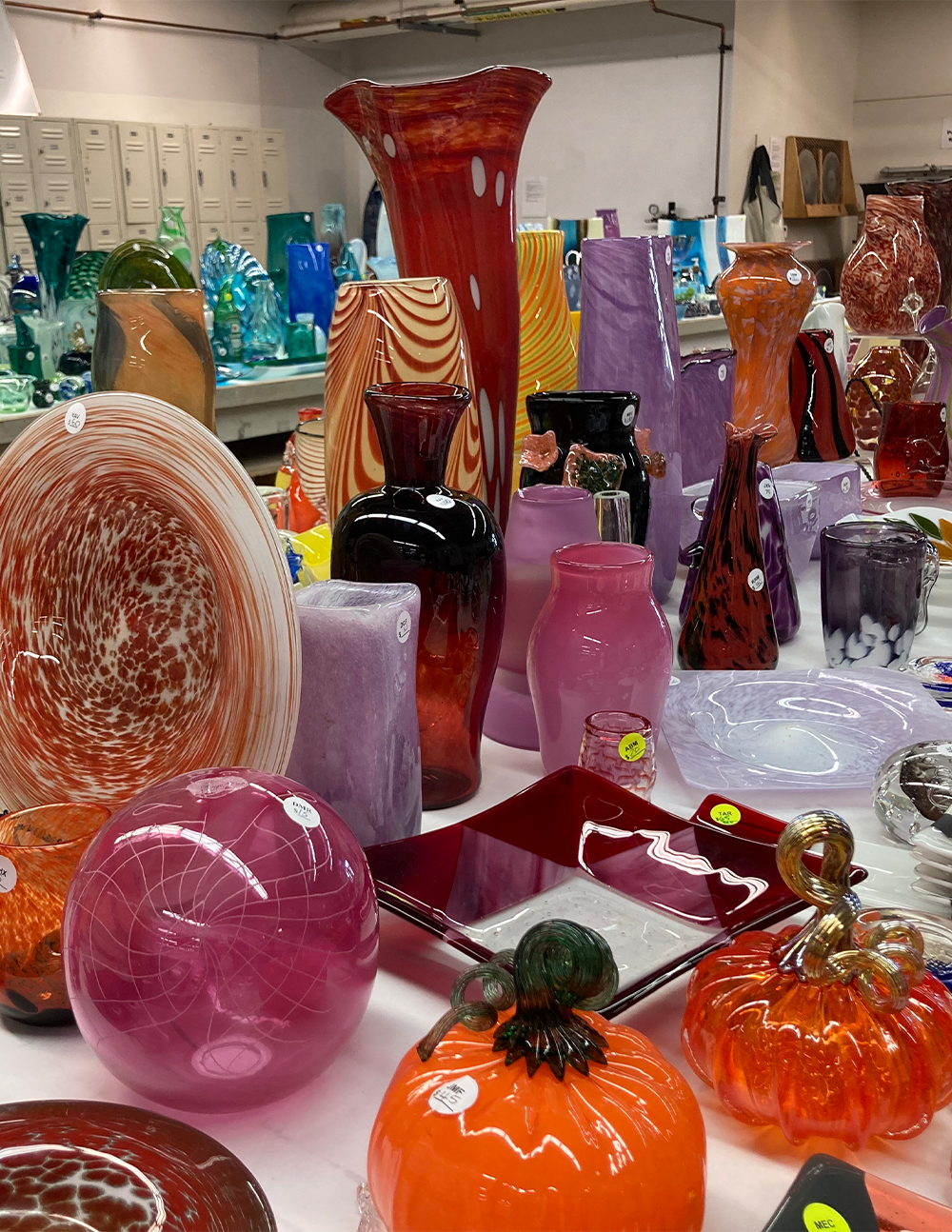 The Department of Art and Art History is pleased to present an annual spring glass sale and fundraiser. The funds raised through the event go directly to the student artists, as well as the program. Come and find wonderful gifts for friends and family and get to know the incredible community at UT Arlington.
Friday, May 5th 10:00AM-2:00PM: early preview and purchase for UTA faculty, staff and students
Please bring your UTA ID. Cash, check, and credit cards, as well as IDT's for department purchases will be accepted.
Saturday, May 6th 9:00AM – 2:00PM (or until sold-out): sale for the general public
Annual Art Glass Sale was initiated on the loading dock behind the UTA art building in the mid-1990s by founder David Keens, in order to raise money to buy raw materials, equipment, tools, and development scholarships. Over the past 25 years, the annual event has grown into a world-class showcase of glass created by students, faculty, and visiting artists. Nearly two thousand works will be available for purchase, ranging from $5 paperweights to multi-thousand-dollar collector art works.
Thanks to the extraordinary support of the glass sale by members of the civic and university communities, the facility and program has expanded into one of the premier academic glass art programs in the country. The studio facility continues to operate on a modest yearly academic budget, supplemented by the funds raised during this important fundraiser and sale. Sale funds are divided equally between the contributing student sand the glass studio.They also provide scholarships and research support to both undergraduate and graduate students.
We look forward to seeing you at our Spring Sale, and continued support of our program and the University.
For more information please contact: katerina.verguelis@uta.edu