Carlos Donjuan Installation At Meow Wolf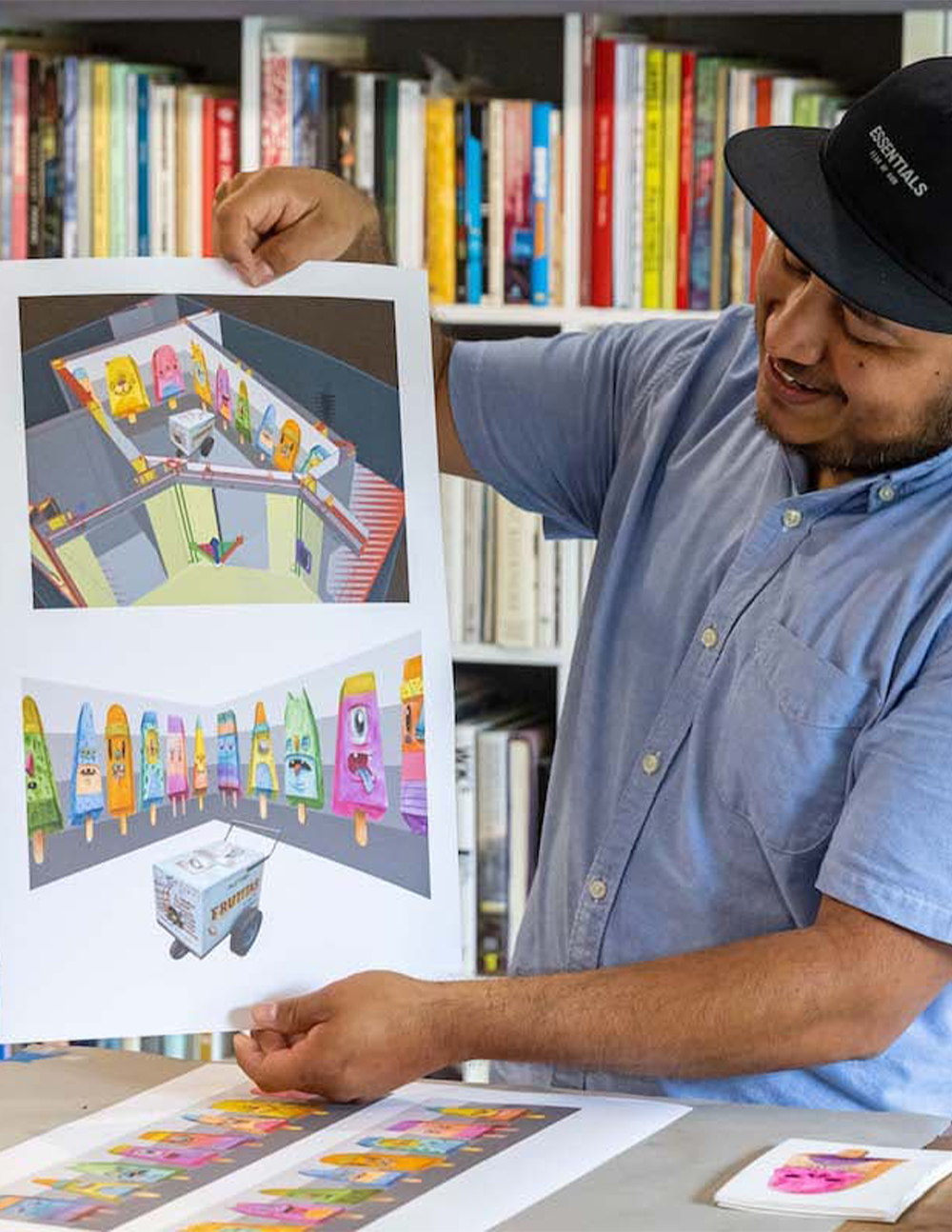 Carlos Donjuan showing off artistic plans for the future. Photo by Jordan Mathis. Courtesy Meow Wolf
UTA faculty Carlos Donjuan collaborates with Meow Wolf Grapevine on a permanent exhibition opening in the summer 2023 in Grapevine Mills.
"My project at Meow Wolf will be a room surrounded by paletas, which is another word for popsicles. In the neighborhoods like Oak Cliff in Dallas, TX we have paleta vendors who come by pushing a cart or riding a bike. You can stop them and buy this treat, the popsicle. The idea of a vendor coming to your neighborhood to allow you enjoy these treats is special. Sometimes it offers not only a break from the heat, but also a break from the struggles that we have in our neighborhoods. Several years ago, there was a paleta vendor who was murdered in Dallas near my home. I was heartbroken by the thought that even in the community that we see as innocent, vendors have to endure such struggles. I took it upon myself to take the memory of not only this vendor, but other vendors, immigrants, hardworking people or anyone who felt left out, and I represent them through these images of popsicles. I make them more bright, more colorful; I give them faces. My goal is to turn something negative into positive..."
Read the full interview where Carlos Donjuan shares his thoughts on life as a Mexican American artist, father, husband, son, student and educator here.
Watch the interview on YouTube.