Native American Heritage Month Presentations Featuring G. Peter Jemison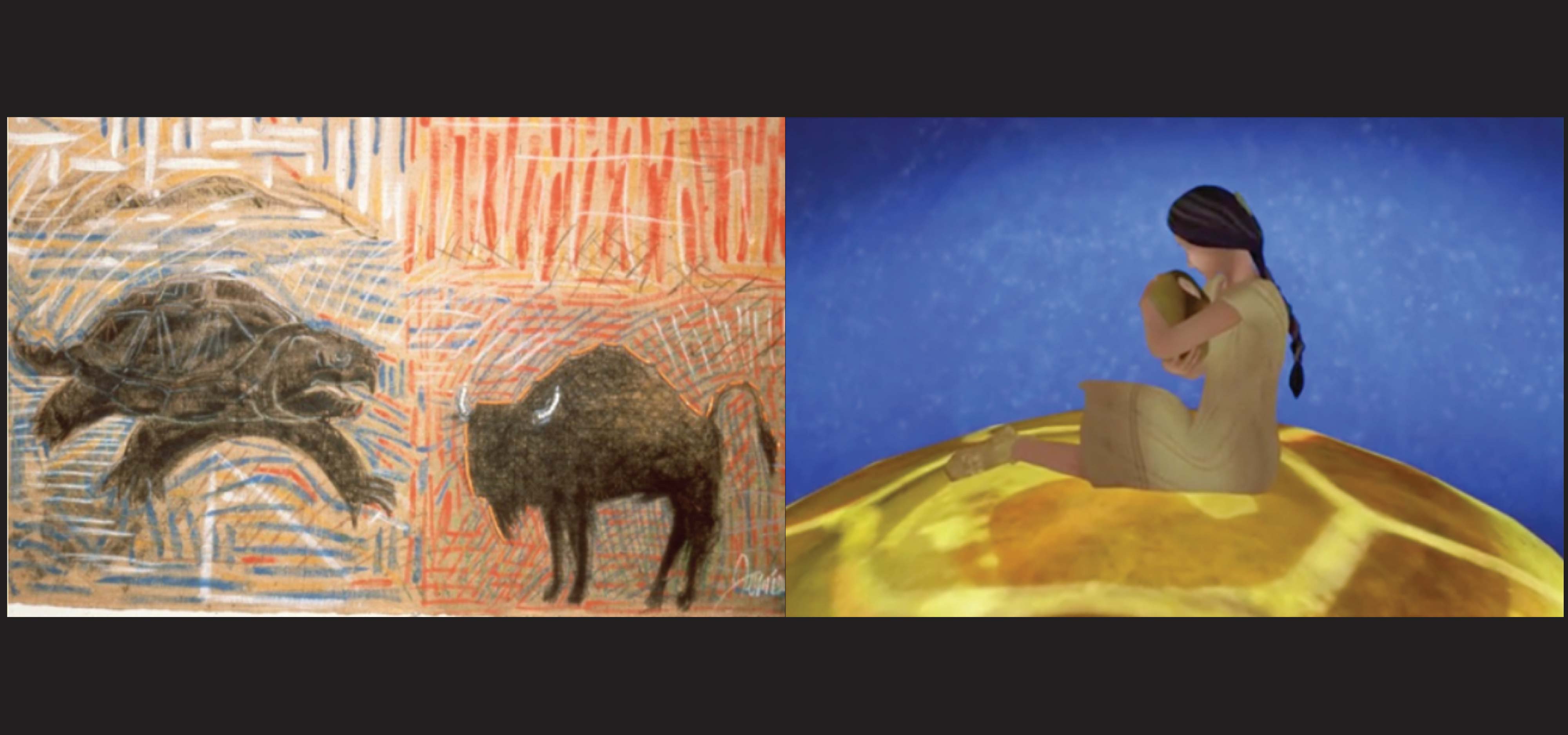 The Art and Art History Department is please to present a two-day event on November 29 and 30, 2021 in commemoration of Native American Heritage Month. The program, which is co-sponsored by UTA's Office of Multicultural Affairs and the College of Liberal Arts, features renowned multimedia artist G. Peter Jemison.
A virtual presentation by Jemison, (Seneca, Heron Clan), titled "Art is to Help People See" will be presented via Zoom on November 29 from 12 – 1 pm. This will be followed the next day by a screening of his animated film "Iroquois Creation Story" on November 30 from 12 – 1 pm. The opportunity for a question-and-answer session will follow the screening.
G. Peter Jemison has had a decades-long career that has influenced generations of indigenous and non-indigenous artists alike. His artwork depicts his personal experience of Haudenosaunee culture, the tensions between Euro-American and Indigenous American ways of life, and the ongoing struggle for Native American land rights restoration. To learn more about Jemison and see examples of his work, visit his website at https://www.gpeterjemison.com
The presentation on Monday, November 29 can be accessed at https://tinyurl.com/NAHMMOVIE, Zoom Meeting Id: 817 1713 7419 Passcode 376938
The film screening on Tuesday, November 30 can be accessed at https://tinyurl.com/NAHMFILM, Zoom Meeting ID: 835 8873 7561 Passcode 531255