10th Annual Glass Pumpkin Sale and Fundraiser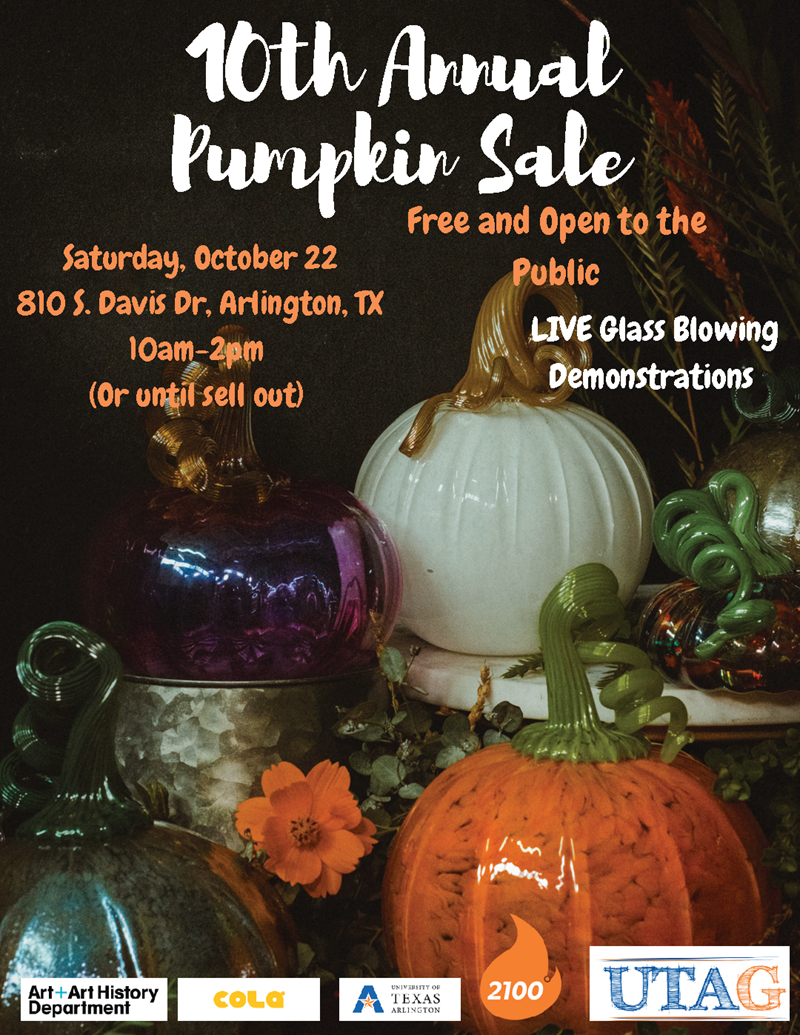 The Art and Art History Department's Glass Area will host the 10th Annual Glass Pumpkin Sale and Fundraiser in conjunction with Parent's Weekend. Hundreds of handmade one of a kind glass pumpkins will be available for purchase, as well as LIVE glass blowing demonstrations. This event is free and open to the public - and will take place on Saturday October 22nd - from 10am - 2pm - or until we sell out! The location of the event will take place in the university's world class glass facility at the Studio Art Center - 810 S. Davis Drive in Arlington.
Faculty and Students gather every Wednesday evening to volunteer their time in order to collectively create each unique piece. From beginning students to our veteran seniors, we focus on community building, inclusion, and education through this practice, and we are thrilled to invite you to find the perfect glass pumpkin.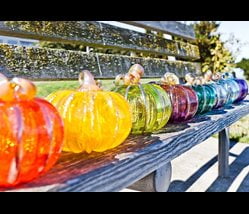 The proceeds from the sales will go to support the glass area's student organization, The 2100 Club, and the glass program.
We greatly appreciate your continued support and look forward to seeing you.
Please contact Justin Ginsberg - Head of the Glass Area and Assistant Professor -
ginsberg@uta.edu
or the Art & Art History Department -
art-arthistory@uta.edu
FAQ:
Can we purchase online?
Purchasing must be made in person, however, those who cannot make the event are encouraged to send a trusted friend.
Are face masks required?
We follow CDC and University guidelines regarding masks and COVID protocols, so it is not required, but those who choose to are welcomed.
What methods of payment are accepted?
We accept Credit, Debit, cash and check. For university personnel we also accept IDT transfers and Procards.
Are there any special purchasing opportunities for faculty and staff of UTA?
Yes! Please contact your department administrators for details.