Danny Woodward Scholarship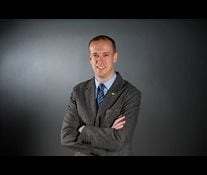 Alumnus Danny Woodward is the epitome of an outstanding graduate from the Department of Communication. This year, we're launching the Danny Woodward Scholarship intended to help outstanding students reach for their career goals.
In 2003, Danny earned a BA in Journalism from UTA and completed his MA in Communication in 2005, also from UTA. He is highly regarded as a speechwriter and professional communicator (see his full bio).
We invite you to help us establish the scholarship in Danny's honor at https://www.give.uta.edu/Woodward-Scholarship.