MAY
PRE-LAW NEWSLETTER
May 12, 2022

Farewell from the Pre-Law Center!
We will miss you so much in the Pre-Law Center! Don't miss out on the amazing internships and skill-building bootcamp we have available over the summer. Take care of yourselves and your mental health. Rest, relax, rejuvenate and repeat until August when it's time to hustle again!!
Grads, we're so excited to see what you do next! Please keep us posted every step of the way
See you all soon!
In This Month's Newsletter
Pre-Law Banquet Awardees & Graduates
Mini-Law School for Pre-Law at Colorado Law
Summer Internship Opportunities
Courting Success in Law Judicial Internship
Summer Pre-Law Advocacy Bootcamp is Back!
Check Out Our Featured Recorded Events
New Student Group Leaders & Contacts
Scholarship Opportunities
CONGRATULATIONS AWARDEES & GRADUATES!
Thank you to all those who were able to join us for the 8th Annual Pre-Law Achievers Banquet on April 29th! It was a beautiful event for students grads and all friends and family.
Banquet Photos are now available on the Pre-Law Center Website
We're looking forward to seeing everyone back again next year on April 28, 2023!!! So mark your calendars!
Class of 2022 Graduating Class
Faisal Altaq
Caeley McCullough
Candace Biglow
Karin Michael
Danielle Harp
Cheyenne Perez-Bailey
Alejandra Hernandez
Alyssa Roerick
Kanishia Kelso-Gadison
Sydney Rose
Tabitha Koko
Cassidy Terrazas
Melissa Macias
Emmalee Valentine
Class of 2022 Law and Legal Studies Minors
Alyssa Aguirre
Moreblessings Chikavanga
Joshua Kennedy
Jacqueline Avila
Astrid-Gaines Rogers
Veronica Morris
Riya Baral
Manuel Gonzalez
Karen Olvera
Edgar Becerra
Valerie M. Gonzalez
Adriana Perales
Andrea Caponera
Beyonce Green
Lizbhet Sanchez
Catherine Celis
Mary Hamilton
Anshu Shreshtha
Maverick Spirit of the Law Award
Anwar Hannun
Feryal Hefnawy
Meghna Sharda
Outstanding Senior Award
Mary Hamilton
Kanishia Kelso-Gadison
Mock Trial Award
Veronica Morris – Top Prosecuting Attorney
Cassidy Terrazas – Top Defense Attorney
Jacob Story – Best Actor (Witness)
Dina Hannun – Best Actress (Witness)
Moot Court Award
Jacqueline Avila
Jiya Willis
REGISTER TO ATTEND MINI-LAW SCHOOL AT UNIVERSITY OF COLORADO LAW SCHOOL
The seven-week series kicks off Wednesday, September 1st with Legal Writing Professor Derek Kiernan-Johnson's class on how to think like a lawyer. Each week, a Colorado Law professor will present on a different topic, including:
Criminal Law

(Associate Professor Benjamin Levin)

Basics of the U.S. Legal System

(Professor Fred Bloom)

How Legislation and Regulations Work

(Associate Professor Sharon Jacobs)

The Original Constitution Today

(Associate Professor Scott Skinner-Thompson)

Law and Ethics

(Director Melanie Kay)

Torts: Righting Your Wrongs

(Associate Professor Alexia Brunet Marks)
Participants have the option of watching the lecture live in Boulder or at their own computer via Zoom on Wednesday nights, or watching a recording of the lecture on-demand at a later date. Participants can also register to access the entire back catalog of available Mini Law School lectures!
Registration is open now. As an additional benefit, all participants in Mini Law School who apply to the University of Colorado Law School during the 2021-2022 application cycle will have their application fees waived.

For more details, including the full schedule, please visit the Mini Law School website.

Questions? Please contact us at mini-law@colorado.edu
SUMMER INTERNSHIP OPPORTUNITIES
Ebony M. Turner Law is Seeking to Fill Multiple Positions!!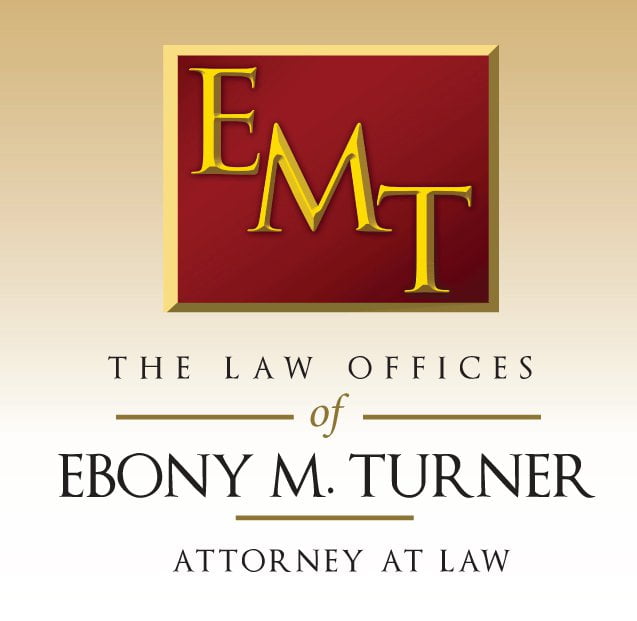 The Law Office of Ebony M. Turner, Attorney at Law – When your legal needs are an EMERGENCY, you need EMT (emt-law.com)
Trial Assistant Intern
Description: Will support Attorney Turner in conducting critical research for trial, preparing essential court documents, assisting with trial technology and supporting the needs of the firm and clients throughout the trial process. Other tasks as assigned.

Open Positions: 3 (1 will be paid, 2 will be unpaid for law firm experience)

Hours: Flexible Hours

Location: Multiple (Mansfield/Dallas/Fort Worth)

Minimum Requirements: Send resume. Must have reliable transportation.

Start Date: Position expected to fill and start ASAP!
All positions above are expected to continue at least through the Summer months. Some may continue beyond that based on performance. Interested Students should send resume and cover letter to ebonymturnerlaw@gmail.com ASAP and you will be notified if selected for an interview. Priority will be given on earliest application basis, so APPLY EARLY! Let me know if you have any other questions.
Law Office of Bowdich & Associates
The Law Office of Bowdich & Associates is seeking a Legal Administrative Assistant within 1 year of graduation to work in their Dallas office.
The person filling the position would be assigned their own set of cases where they would learn how to handle all typical paralegal duties for those cases - calendaring, preparing draft pleadings, discovery, and discovery responses. As there is high volume federal practice, that includes assistance with preparing and research for FRCP Rule 12 and 56 Motions. It really is a great crash course for the future practice of law as a litigator.
Please see the below link to the Handshake page and attached PDF if you do not have a handshake account. Resumes can be submitted through the link below or directly to Emily Graham at egraham@bowdichlaw.com
https://app.joinhandshake.com/emp/jobs/5991367/edit?initial_page=4
COURTING SUCCESS IN PRE-LAW SUMMER INTERNSHIP PROGRAM
Our UTA Pre-Law Summer Internship Program is a completely new part of our strategy to enhance Pre-Law education and, ultimately, the law profession in Texas by giving underrepresented students early, real-world, and rare exposure to the practice of law. Our Pre-Law Summer Internship Program will allow 10 students over the course of 6-8 weeks the opportunity to work a rotation with attorneys in different practice areas, both civil and criminal, as well as interning with Tarrant County Judges in the civil and criminal courts. Those students selected to participate will also receive a paid stipend based on hours worked during the internship period. Support for the stipend is provided by grant funding from the THECB Internship Grant. The internship is expected to run all of June through the start of August. Additional continuation of the internship may be available through networking!
Students looking to fill on of these coveted internship positions must submit applications no later than May 22nd. Be prepared to submit a resume and describe in 200 words why you should be selected for this internship program. Recommendation letters are encouraged but not required.
Apply Now @ Courting Success Summer Pre-Law Internship Application (uta.edu)
Priority will be given to early applicants. Selectees will be contacted the week of May 22nd.
PRE-LAW ADVOCACY BOOTCAMP – July 26 – 27th
This summer we will be hosting the first live event since 2020 with our Pre-Law Advocacy Bootcamp! In this unique experience, students will have the opportunity to get a sneak preview into what the UTA Moot Court and Mock Trial programs offer by working a single case from Trial to Appeal. This immersive two-day experience is slated to take place live in the Adelfa B. Callejo courtroom for the time being.
Day 1: Understanding the Mechanics of Trial Representation

Day 2: Navigating the Appeals Process
Who is this Bootcamp for?
Those not sure about the difference between Moot Court and Mock Trial

Those already enrolled in mock or moot and want to get a jump on skill-building

Those graduating seniors who missed the chance to take an advocacy course before law school

Those who just know they'll miss their friends over the summer and want to reconnect before school starts again

Those who just want something "pre-law-ish" to do this summer
Both days will feature students representing a client in a fictitious legal matter involving a school responsible for the injury of a minor child in a class room and again on the school bus. Interested yet? What are you waiting for??
This is a free event sponsored by the Texas Bar Foundation. Free lunch will also be provided.
Students must register to attend. Registration Deadline is June 17th and space is limited so register today!
Register Now Here:
UTA Pre-Law Courting Success Advocacy Bootcamp Registration
In Case You Missed It – CHECK OUT THESE EVENT RECORDINGS THIS PAST YEAR
…plus More Available on our Pre-Law Center YouTube Channel!
Virtual Law Student Panel – Ladies Tell All
Curious what law school is like for first year, second year and third year law students and how each stage is different? Then you should definitely check out this panel as UTA Pre-Law graduates share their experiences now that they're in law school and experiencing different stages of the law school process. Featured speakers: Nida Shah, Esther Oni, Hailey Moore and Alizah Charanaya.
Perfecting the Law School Resume
Tips for getting your resume submission ready for your law school
applications.
Law School Application Q&A for Graduating Seniors
Great tips for those in the middle of applications and looking for
help navigating the process.
UTA Pre-Law Day 2021
Annual event featuring speakers and panelists discussing key information for the next generation of legal professionals. Panels include Creative Ways to Use a Law Degree, Perspectives of a Law Student (Branching Out for Law School), Law School Admissions in the Time of COVID and Beyond, and UTA Pre-Law programs.
University of Arkansas School of Law Q&A
Dean Eurore Oboh of the University of Arkansas Little Rock Bowen School of Law breaks down all of the amazing benefits to attending their law school program in this recorded Q&A session!
NEW STUDENT GROUP LEADERS & CONTACTS
Pre-Law Society
Students new to UTA or new the pursuit of a legal career will find benefit in socializing with other students pursuing the same goals! This year, the officers are working to bring you a virtual semester of speakers, socials, community service events and the PLS LSAT Prep Study Group!
Pre-Law Society will return in Fall 2022!
For more information about how to join this group, contact PLS President Meghna Sharda (Meghna.sharda@mavs.uta.edu) or
Vice President Izabella Russell (imr6096@mavs.uta.edu).
Website: https://prelawsocietyuta.weebly.com/
Women In Law
Women in Law is meeting and looking for new members! This organization is open to all majors and seeks to provide resources to advance women's interest in the legal world. Students can look forward to bi-monthly meetings, socials, the WIL Speaker Series and each semester the WIL Spring Retreat! The 2022 April Spring Retreat in Las Colinas is in the books and was amazing!
Women In Law will return Fall 2022!
Ready to join this group now? Contact:
President Thaiss Loaeza (Thaiss.loaeza@mavs.uta.edu)
Vice President Mak Martinez (Mckenzie.martinez2@mavs.uta.edu)
Website: https://utawomeninlaw.weebly.com
Facebook: https://www.facebook.com/utawomeninlaw
Pre-Law Chapter of National Black Law Students Association
For over fifty years, the National Black Law Students Association has worked to develop culturally responsible Black and minority law students that excel academically, succeed professionally, and positively impact the community. NBLSA members are activists, thought leaders, and strategic thinkers. NBLSA alumni are partners, general counsel, judges, non-profit executives, and business operatives.
Pre-Law NBLSA will return in Fall 2022! For more information on how to join this org, contact:
President Ayleanna Westbrooks (Ayleanna.westbrooks@mavs.uta.edu) or Vice President A'Nyria Harper (Anyria.harper@mavs.uta.edu)
LAW SCHOOL SCHOLARSHIP OPPORTUNITIES
Rising 1Ls and Law School Applicants
Check out these scholarship opportunities below to help relieve some of the burden of law school tuition. Below is a link to several scholarships still available for those entering the 2022 law school class. Apply now!
Law School Scholarships and Grants | LSAC
Pipeline to Practice Foundation Scholarships
The Pipeline to Practice Foundation is a 501(c)(3) non-profit committed to diversifying the legal profession by providing diverse students with programming and attorney mentors throughout law school. Additionally, the Foundation has partnered with BARBRI to ensure that its students receive free access to BARBRI Law Preview's law school prep course (before law school) and a BARBRI Bar Review course (when they graduate). Founded in 2016, the Pipeline to Practice Foundation has already had a profound impact on diverse law students' academic performance. The scholarship application deadline is May 1, 2021.
"One Lawyer Can Change the World" Scholarship
Given the current political and social climate, we feel it is crucial to support entering 1Ls who plan to use their law degree to become change agents. The "One Lawyer Can Change the World" Scholarship supports ten entering law students with the following financial awards:
First prize = $10k scholarship

Second prize = $5k scholarship

Eight Runners-Up = $1k scholarship
All scholarship awards are paid directly to each Finalist's law school on August 1st as a credit towards their 1L fall semester tuition. The scholarship application deadline is June 1, 2022.
The Accident and Injury Law Office of Terry Bryant is proud to announce the availability of a $2,500 scholarship to be awarded to a student who has been accepted to or is currently enrolled in an ABA- or AALS-accredited law school. Applicants must have a cumulative college grade point average of at least 3.0. The deadline to apply is June 1, 2022.
We want to know what motivates candidates to practice law and what they plan to accomplish in their careers as attorneys.
Please review the eligibility, requirements, and further details by following the below link:
https://www.terrybryant.com/about-us/scholarships/law-scholarship-application-form
UTA Pre-Law Center
Box 19525, Arlington, Texas 76019 | Phone: 817-272-6796 | Fax: 817-272-3255 | prelaw@uta.edu