Julissa Mireles
MAVERICK CLASS OF '22
Meet Julissa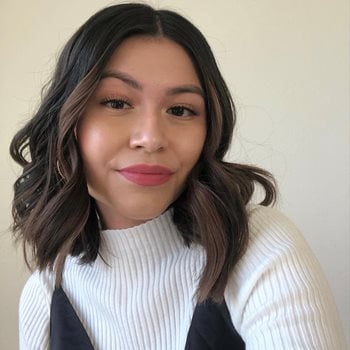 What inspired you to choose chemistry as your major?
I chose biological chemistry as my major because it provided a perfect combination of my passionate interests -- biology and chemistry.
What was your favorite chemistry class and why?
My favorite chemistry class was biophysical chemistry because it involved a wide variety of fascinating chemistry topics into one class. I also had a great professor to learn from as well.
What do you see as your ideal long-term career?
I would love to become an internal medicine doctor!
Have you been involved in research? If yes, also list which professor(s) lab.
Yes, I am involved in Dr. Nelson's Applied Physiology and Advanced Imaging Laboratory. This research lab focuses on cardiovascular health.
What was the most impactful experience you had as a student while at UTA?
As a UTA student, the most impactful experience for me has been volunteering at Mission Arlington free medical clinic. It gave me valuable insight on helping underserved communities and gave me a better idea on some of my future goals as a doctor.
What advice would you give to your younger self about college?
I would advise her to make more time to enjoy all areas of life. Do not neglect your self-care routines and dedicate more time towards the things that bring you excitement. These 4 years go by so fast, but you also want to be able to look back at them and not have any regrets.
What is one thing that people who know you might be surprised to learn?
I am trying to go to a concert at least once a month!