Zachrieh Alhaj - MAVERICK CLASS OF '22
Student Spotlight
Meet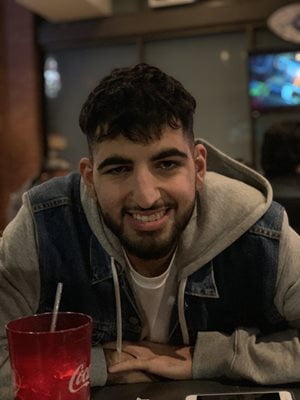 What inspired you to choose chemistry as your major?
I was inspired to choose chemistry as my major because I really enjoyed the course in high school and I wanted to be able to understand the world around me better.
What was your favorite chemistry class and why?
My favorite chemistry class was Biochemistry because it help bring together all of the chemistry and biology courses I took. It was really cool to see how everything intersects and get a deeper understanding of the four macromolecules.
What do you see as your ideal long-term career?
Physician (On March 4th I will be able to tell you which medical school I am attending this Fall so you can include it)
Have you been involved in research? If yes, also list which professor(s) lab.
Dr. Juna Jeon
What was the most impactful experience you had as a student while at UTA?
The most impactful experience I had as a student at UTA was being able to TA the general chemistry labs. It was extremely impactful because it allowed me to pass down a lot of the knowledge I gained throughout my time at UTA. It also allowed me to grow as both a leader and peer educator.
What advice would you give to your younger self about college?
The advice I would give my younger self would be to not stress too much. As long as I put in the work and put my best effort forward everything should and will work out. Just enjoy the journey.
What is one thing that people who know you might be surprised to learn?
I was born in Germany