Explore Programs
Environmental and Earth Sciences - Bachelor's (BS)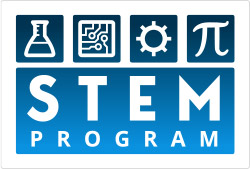 STEM Program
CIP CODE 03.0104.00
DEGREE OVERVIEW
The 120-credit hour degree is designed for students who want to choose an interdisciplinary academic field and work for the environmental and sustainability sectors. The degree also incorporates human relationships, perceptions, and policies toward the environment.
ABOUT THE PROGRAM
The degree prepares graduates the skills needed for analyzing complex environmental problems, evaluating alternative energy systems, conducting pollution control and mitigation, assessing exposure and health risks, managing natural resources, and predicting global climate change and its enviornmental impact. Graduates will also develop skills transferable to other fields, such as problem-solving, observation, data collection, analysis, and interpretation, and oral and written presentation. Graduates will be able to work with others to arrive substantive environmental laws requiring specific environmental protocols and enhance public awareness of environmental problems.
LEARN MORE
CAREER OPPORTUNITIES
Data Analyst
Environmental Consultant
Environmental Engineer
Environmental Scientist
Field Engineer
Field Geologist
Field Technician
Geologist
Geo scientist
GIS Analyst
Laboratory Technician
Research Assistant
Scientist
WHY CHOOSE US?
Friendly faculty and staff
Nice location with abundant intern and job opportunities
Opportunities for undergraduate research and scholarship
Dual degree option with data science
Mentoring opportunities from environmental science alumni
GET STARTED
Take the next step toward investing in yourself by learning more about our Environmental and Earth Sciences - Bachelor's (BS) program.
Apply Today
If you're ready, so are we. The next step is to apply. Applying for admission is easy, and we're here to work with you every step of the way.
Learn More
Learn More
Environmental and Earth Sciences - Bachelor's (BS)