Explore Programs
Mechanical Engineering - Master's (MENGR, M.S.)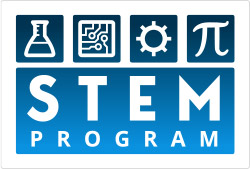 STEM Program
CIP CODE 14.1901.00
DEGREE OVERVIEW
Few professions unleash the spirit of innovation like mechanical and aerospace engineering. From flight to alternative energy, we constantly discover how to improve lives by creating bold new solutions that connect science to life in unexpected, forward-thinking ways. Emboldened by the direct and positive effect we have on people's everyday lives we look forward to channeling our imagination and creativity to meet the needs and challenges of the 21st century. Join us in an exciting journey of learning, innovation, and leadership and look ahead where your horizons become absolutely unlimited!
ABOUT THE PROGRAM
The graduate program provides opportunities for professional development in such forms as instructional courses to enhance technical competence in areas of mechanical engineering practice; training through a variety of experiences in design, development, research, experimentation, and/or analysis in joint efforts with faculty and peers; specialized courses of study required for entry into career fields allied to the mechanical engineering discipline; guided individual study under faculty supervision; and supportive coursework for programs leading to careers that require interdisciplinary competence.

A student with aid from a faculty advisor plans a program that will be consistent with his or her technical interests and the available facilities and course offerings. Typically, programs are classified as:
Thermal Science
Fluid Science
Thermal Science
Mechanical Design and Manufacturing
Solid Mechanics and Structures
Controls and Systems
LEARN MORE
DEGREE OPTIONS
Master of Science in Mechanical Engineering
Master of Engineering in Mechanical Engineering
GET STARTED
Take the next step toward investing in yourself by learning more about our Mechanical Engineering - Master's (MENGR, M.S.) program.
Apply Today
If you're ready, so are we. The next step is to apply. Applying for admission is easy, and we're here to work with you every step of the way.
Learn More
PROGRAM CONTACT
Name:
Ratan Kumar, Ph.D., (last name A-M), Seiichi Nomura, Ph.D., (last name N-Z)
Phone:
817-272-2500
Email:
maegradadvising@uta.edu
Learn More
Mechanical Engineering - Master's (MENGR, M.S.)