CAPPA Interior Design Program Earns Council for Interior Design Accreditation for Six Years
The College of Architecture, Planning and Public Affairs (CAPPA) proudly announces that its Interior Design program has received accreditation from the Council for Interior Design Accreditation (CIDA) for six years. Council for Interior Design Accreditation (CIDA) is a recognized accrediting body by CHEA (Council for Higher Education Accreditation). The accreditation is a voluntary process and commitment to interior design education and occurs every six years, with interim reports due at the midpoint.

The CIDA Accreditation is a rigorous process that evaluates programs based on educational quality standards for the interior design profession, curriculum, faculty, facilities, and institutional support. Achieving CIDA Accreditation is a significant accomplishment that recognizes the Interior Design program's commitment to excellence and student success.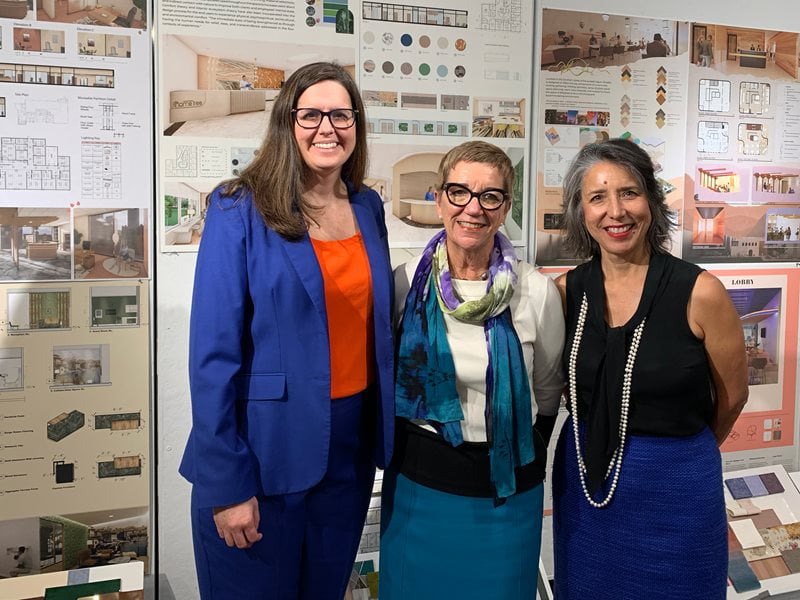 Dr. Barbara Marini, Director of the Interior Design Program, expressed her excitement and gratitude for the accreditation, stating, "We are thrilled to receive CIDA accreditation. This achievement demonstrates our commitment to excellence in interior design education, benefiting our program, students, and institution. We have updated our program, launched new innovative courses, and designed a unique 'hybrid' model for accreditation to assist other programs."

The CIDA accreditation process involved a thorough assessment of the program, including an evaluation of institutional inputs and student learning outcomes. Representatives from CIDA conducted a site visit to assess the student work facilities, and a formal report was sent to the CIDA office, emphasizing the program's strengths and areas for growth. Faculty, staff, and students worked diligently to exceed the high standards set forth by CIDA during the visits.

One standout during the process was the Interior Design program's innovative "hybrid" model, which made student work available 24/7 through a beta site three weeks before the visit. The program took a more sustainable and cost-effective approach for a visit by not printing physical binders.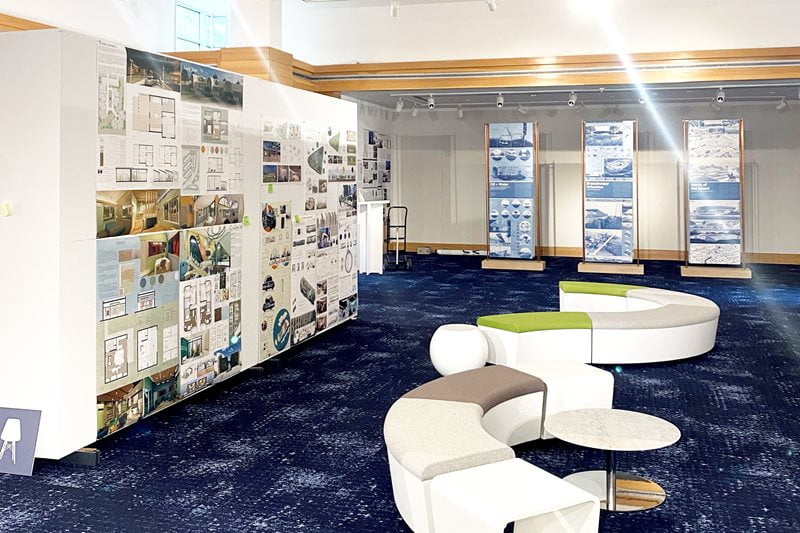 The CIDA Accreditation means that the Interior Design program has met or exceeded the established educational quality standards for the profession, assuring students, employers, and the public that our program graduates are well-prepared for professional practice in the interior design field.

Dr. Maria Martinez-Cosio, Interim Dean of CAPPA, says, "This is a significant milestone for CAPPA, and the accreditation reaffirms our commitment to providing students with exceptional educational experiences that will prepare them for their future careers. We are proud of our Interior Design program and will continue to support its growth."

The Interior Design program will continue to enhance its curriculum, facilities, and student experiences to ensure that graduates are well-prepared for successful careers in interior design. Meeting these standards is the benchmark of a quality program and reflects the program and institution's commitment to the profession.

The Interior Design Program is also Accredited by the NASAD (National Association of Schools of Art and Design, and looking forward to an upcoming visit in February 2024 with the Art and Art History Department.
For more information about the Interior Design program and the CIDA Accreditation, please contact cappa.comm@uta.edu