Media Relations
We raise the profile of UTA through media placements, publications and news releases.
Latest UTA News
Powered by UTA media relations, the News Center is your official source of University news and announcements.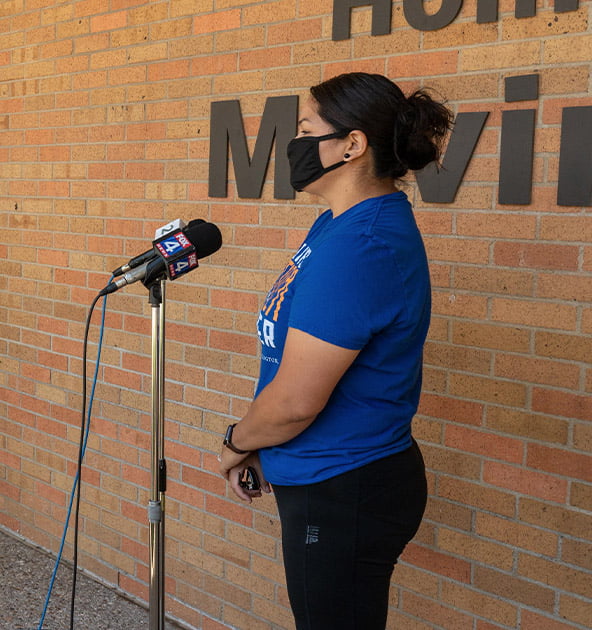 Sharing Our Stories
Stories produced by Media Relations support successful media placements and the development of UTA's official publications. See where our stories end up.
What We Do
Utilize storytelling and media engagement as tools to advance the mission of UTA
Produce engaging news stories that capture the work and achievements of our world-class faculty, staff and students
Manage media issues and prepare faculty, staff and students for potential interviews
Contact Media Relations
Jeff Carlton
Executive Director of Communications and Media Relations
817-272-5364
jeff.carlton@uta.edu
Joe Carpenter
Senior Assoc. VP for University Advancement and Chief Communications Officer
817-272-0979
joe.carpenter@uta.edu
Herb Booth
Assistant Director for Media Relations
817-272-7075
hbooth@uta.edu
Cristal Gonzalez
Assistant Director for Media Relations
817-272-9845
cristal.gonzalez@uta.edu
Vacant
Assistant Director of Research Communications
Nephtaly Rivera
Assistant Director for Media Relations
817-272-9124
nephtaly.rivera@uta.edu
Submit a Story Idea
Have an idea for a news story? We collaborate with UTA students, faculty and staff to develop news stories and media placements that highlight and support key initiatives and achievements.
Submit a News Story Idea