Work With Us
Request a Multimedia Project
We collaborate with UTA business and academic units to develop digital media projects that highlight and support key initiatives and achievements.
Submit a Project Request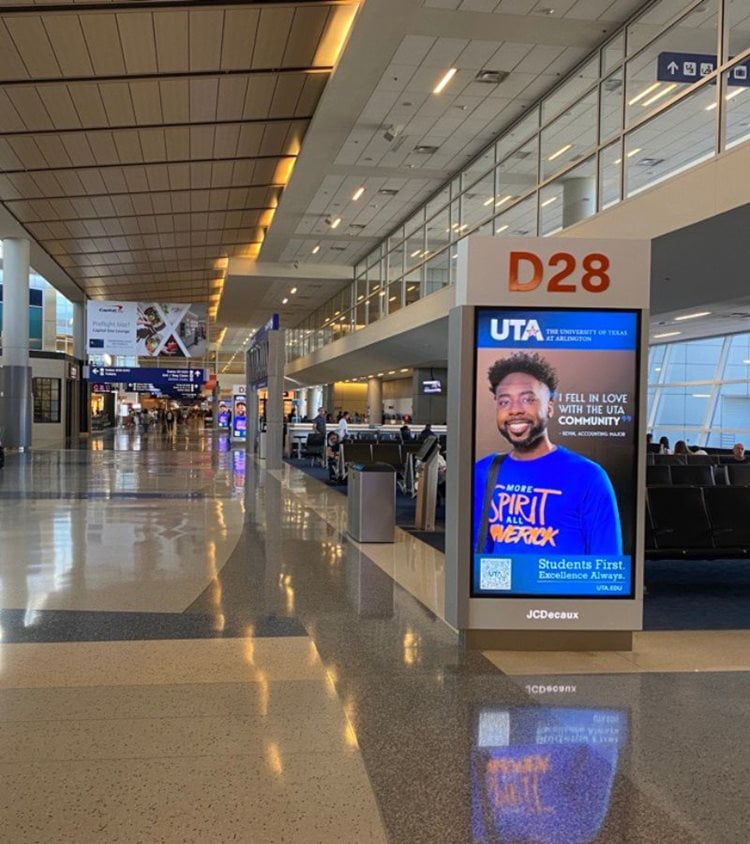 Student Nomination
We are seeking enthusiastic students to tell their stories and be featured in UTA's marketing video. Students will be featured in ads, recruiting materials, and broadcast or streaming videos.
To be considered, you must be nominated through this application form. Eligibility for participation requires that the participant is in good standing, according to UTA's Office of Community Standards.
What We Do
Create digital media content to educate, engage, and entertain audiences, and position UTA as a trusted thought leader
Use visual storytelling focused on UTA's goals and achievements to build affinity with alumni, current and prospective students, and potential donors
Serve as trusted collaborators to integrate digital media solutions into all aspects of UTA's communications activities