UTA's GREEN INFRASTRUCTURE REPORT
The College of Architecture, Planning and Public Affairs announces the release of UTA's highly anticipated Green Infrastructure Report. This research shows UTA's collaborative effort to advance green infrastructure research and a step towards a new sustainable urban development. The Green Infrastructure Report is a product of the 2022 U.S. EPA's Campus RainWorks Challenge Pilot Technical Assistance.
The research highlights the merits of past Campus RainWorks designs and creates new incentives to advance green infrastructure (GI) research and implementation at higher education institutions. This project brought together cross-disciplinary units, including academic departments, operational staff, administrators, students, the community, and industry professionals.
The research is the pioneering initiative of Dr. Taner R. Ozdil, Associate Professor of Landscape Architecture and Faculty Advisor, who served as Principal Investigator. The University of Texas at Arlington is one of two major institutions nationwide to participate in this pivotal pilot project. This research is the university's commitment to environmental sustainability by participating in the EPA's Campus RainWorks Challenge since 2012.
UTA collaborated closely with core team members, including the College of Architecture, Planning and Public Affairs, the Office of Facilities Management, the Office of Sustainability and the City of Arlington. The U.S. EPA sponsored the pilot and research team led by One Architecture and Urbanism. The study conducted between 2022 and 2023 involved visioning sessions, design charette with stakeholders, student engagement, and a final report.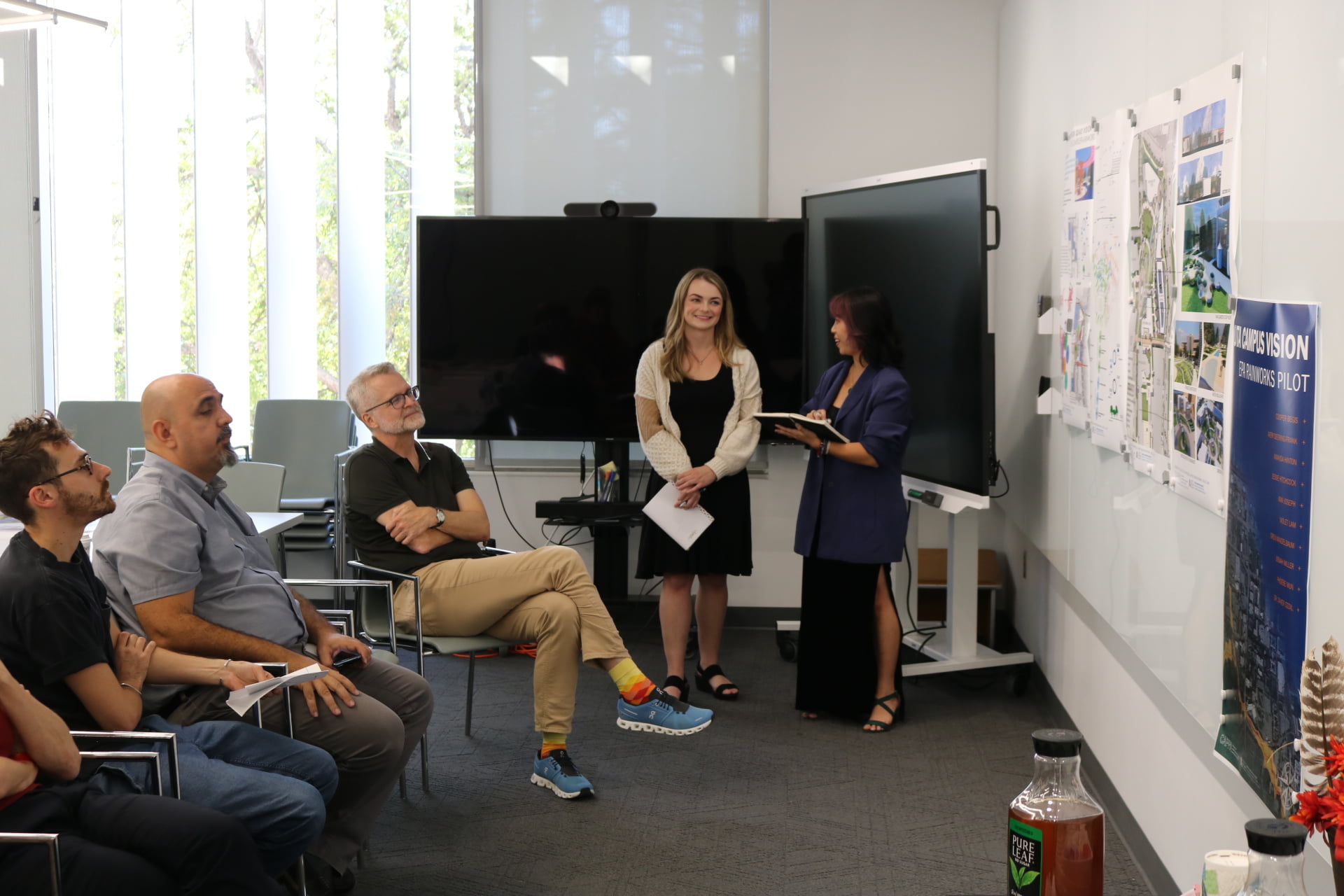 Dr. Taner Ozdil serves as the liaison between the university and key stakeholders. The collaborative effort of the research team and academic and community partners further enhances the report's relevance and impact. The City of Arlington played a vital role throughout the process, their representatives were dedicated partners and contributed significantly to the success of report.
The University of Texas Arlington's Green Infrastructure Report provides insights and practical solutions for a greener and more sustainable future. The report is now publicly available and can be attained from UTA's Research Commons https://rc.library.uta.edu/uta-ir/handle/10106/31708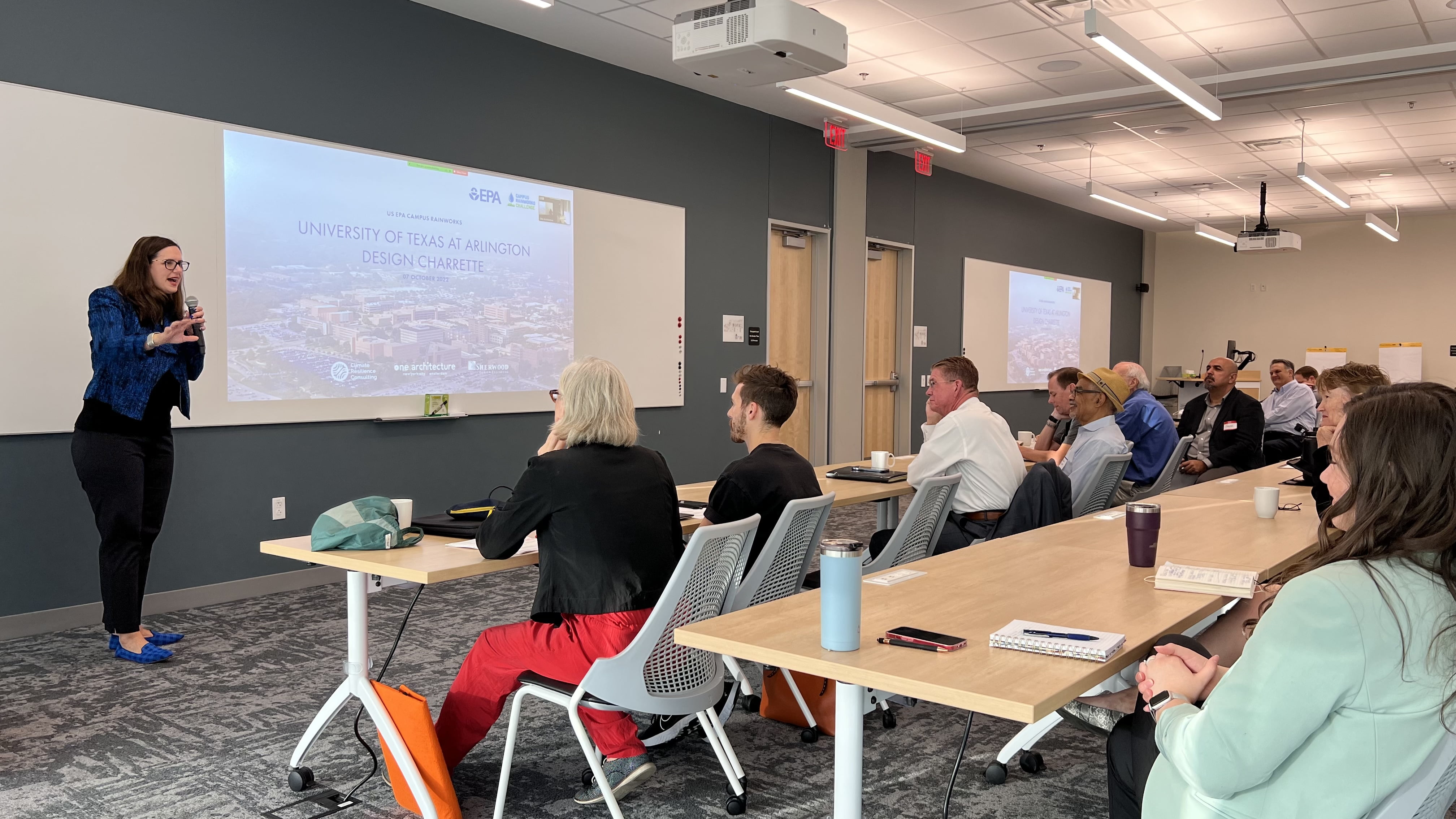 University of Texas at Arlington Core Team Members:
Taner R. Ozdil, Ph.D., ASLA, Associate Professor, CFMD & CAPPA, UTA
Don Lange, Assistant Vice President for Facilities and Campus Operations, UTA
Jeff Johnson, Director of Maintenance Operations & Special Projects, UTA
Meghna Tare, Chief Sustainability Officer, UTA
Lyndsay Mitchell, Gincy Thoppil, & Patricia Sinel, City of Arlington
Oren Daniel Mandelbaum, Master Student in Landscape Architecture, CAPPA, Student Representative
Hanan Boukhaima, Ph.D. Student in Public Affairs and Planning, CAPPA, Student Representative

U.S. EPA:
Clark Wilson, Office of Wastewater Management, U.S. Environmental Protection Agency
Suzanna Perea, Environmental Scientist, U.S. Environmental Protection Agency
Consulting Team:
Justine Shapiro-Kline, One Architecture & Urbanism
Lot Locher, One Architecture & Urbanism
Joyce Coffee, Climate Resilience Consulting
Christopher Riale, Sherwood Design Engineers
Rachel Still, Sherwood Design Engineers
Haythem Shata, Sherwood Design Engineers