New certificate aims to prepare professionals to improve health equity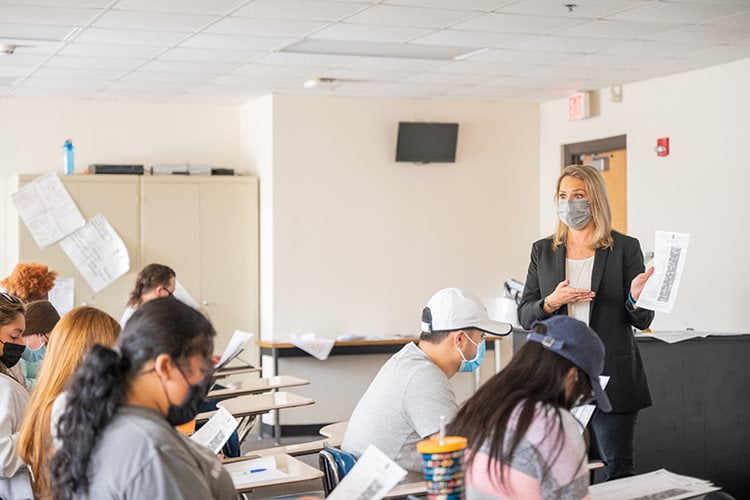 The University of Texas at Arlington College of Nursing and Health Innovation has launched a certificate that aims to prepare professionals with the training and skills to improve health equity. The new Graduate Certificate for Diversity and Equity in Public Health is an in-person post-baccalaureate, non-degree program that provides current and future working professionals with important knowledge and skills to facilitate equitable health practices.

"There is a growing demand in North Texas, and across the country, to prepare those in the health care field to address and improve health equity," said Erin Carlson, associate clinical professor and Master of Public Health program director. "Our program recognizes this need, and we are filling this important gap, so that public health and other health care related fields can train their workforce to promote change to improve the health of diverse populations."

This certificate is suited for individuals working in public health practice, health care, and health-related non-profits and other related industries. The certificate is four classes in total, focusing on foundations of public health, community health, program planning and evaluation, and race, ethnicity and health. It can be completed in as little as one academic year.

Within the certificate, students will benefit from evidence-based learning to equip them to detect and understand disparities and develop interventions to confront historical and contemporary injustices that will promote health equity.

"There is a significant community need for a workforce equipped to advocate for equitable health. And through our program, we hope to prepare more professionals to be those advocates who will lead programs within their organization, foster trust toward the health care system, enhance diversity, and improve equity," said Dr. Carlson.