Aubrey Barnett's work featured at Rising Eyes of Texas exhibition
March 3 - April 9, 2023
Congratulations to UTA Glass Area student Aubrey Barnett for having her work featured in the 2023 Rising Eyes of Texas exhibition at the Rockport Center for the Arts.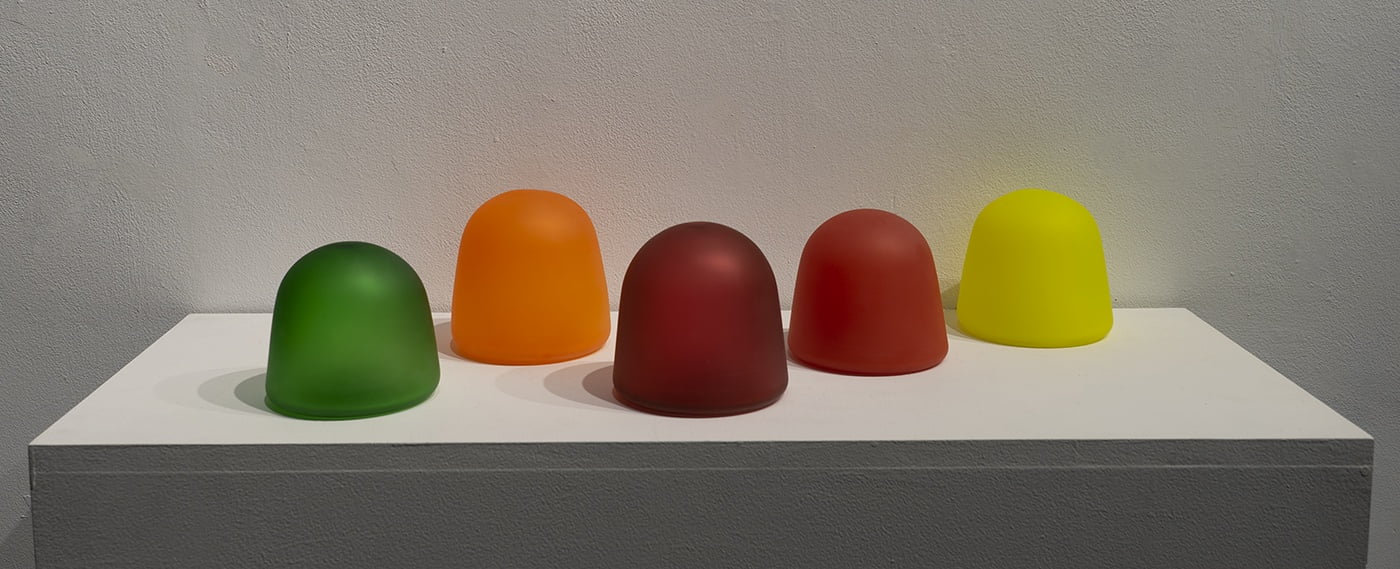 Barnett's practice studies personal identity and provokes the viewer to consider their past and shared human experience.
Barnett says, "My most recent work looks at the effects of time on memory, and degradation of childhood and innocence. Like a never-ending game of telephone, each time a memory is recalled it is distorted. This phenomenon is known as the Decay Theory. The exaggeration and enlargement of pieces from childhood such as, the beloved Dots Candy, act as a metaphor for aggrandizement, inaccuracies in memory, and the slow distortion and erosion of memories over time. By presenting these hyperbolized objects I am provoking a sense of distorted nostalgia, which draws attention to the fallibility of memory. I also wish to spread joy. Everyone deserves to smile, and everyone deserves to play. I wanted to make some giant candy. So, I did!"
Rising Eyes of Texas is the annual juried exhibition for undergraduate and graduate students emerging in the visual arts. The esteemed 2023 juror is Tanja Peterson, director at Redbud Arts Center in Houston, TX.
Exhibition Dates: March 3 - April 9, 2023
Opening Reception: Saturday, March 4, 5-7pm
204 South Austin Street
Rockport, TX 78382