Her mission: Inspiring women to pursue STEM paths
UTA mathematician determined to recruit more women into STEM careers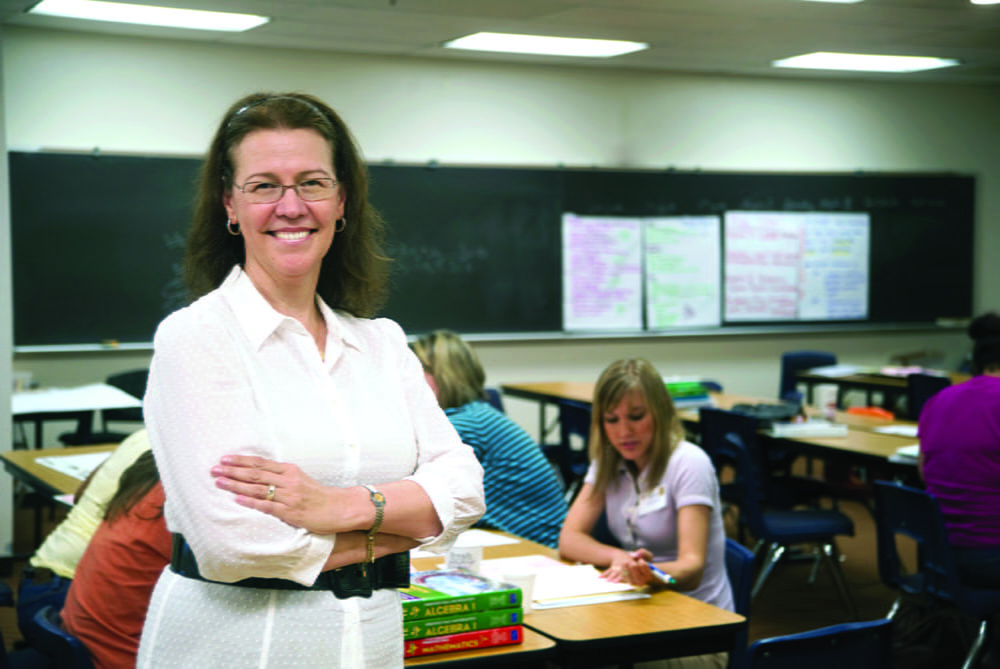 After a one-year term at the National Science Foundation (NSF) in Washington, D.C., Minerva Cordero has returned to The University of Texas at Arlington with a new appointment and renewed determination.
Cordero, a mathematics professor and associate dean in the College of Science, is part of the inaugural class of 125 women serving as IF/THEN Ambassadors, sponsored by the American Association for the Advancement of Science and Lyda Hill Philanthropies. The ambassadors share their stories and serve as high-profile role models for middle-school girls to inspire them to pursue STEM pathways.
Cordero is one of only a handful of ambassadors representing universities. She and her class will serve in their positions through February 2021.
"We have to begin our work attracting women into STEM earlier in their lives," Cordero said. "It's important we show them there is a place for them at the table before they are persuaded differently. Anyone can do this. There's no special formula—it just takes hard work."
The ambassador position is the latest example of Cordero's efforts to recruit more women and people from underrepresented groups into STEM disciplines and professions. As NSF program director of the ADVANCE and Hispanic-Serving Institutions programs, Cordero worked to increase participation and advancement of women and other underrepresented minorities in academic STEM careers.
Cordero grew up in Puerto Rico, where, she said, she never considered people may think she had less ability in STEM subjects than men. It was only when she came to the U.S. to pursue her master's and doctorate that she realized this was not the case everywhere.
"STEM careers are not just for people who come from wealthy families or 'traditional' backgrounds," she said. "If we do not have all our diverse populations contributing, our science will fall behind."
Cordero said she has been delivering this message at the local level for nearly two decades and hopes the ambassador position will help her have a wider impact.
"UTA has done extensive work to engage young women, underrepresented minorities and their parents in the Dallas-Fort Worth community with STEM professions," Cordero said. "It's important to show them what a university environment has to offer and introduce them to higher education at a young age to show them what is possible. I hope to show the world how much we value diversity on our campus."
Cordero added that including parents in the effort is important so they can see what career opportunities are available for their children.
"Minerva has been a powerful agent for change throughout her career and since coming to UTA almost two decades ago," said Morteza Khaledi, dean of the UTA College of Science. "She boldly represents UTA's commitment to bringing young people from all backgrounds into STEM and academia to strengthen our scientific endeavors."
"Nelson Mandela said, 'Education is the most powerful weapon we can use to change the world,'" Cordero said. "I hope we can not only show these young people the opportunities available, also but lead them to take advantage of them."