A Cappella Choir to perform at national choral conference
UTA's A Cappella Choir will perform at National Collegiate Choral Organization conference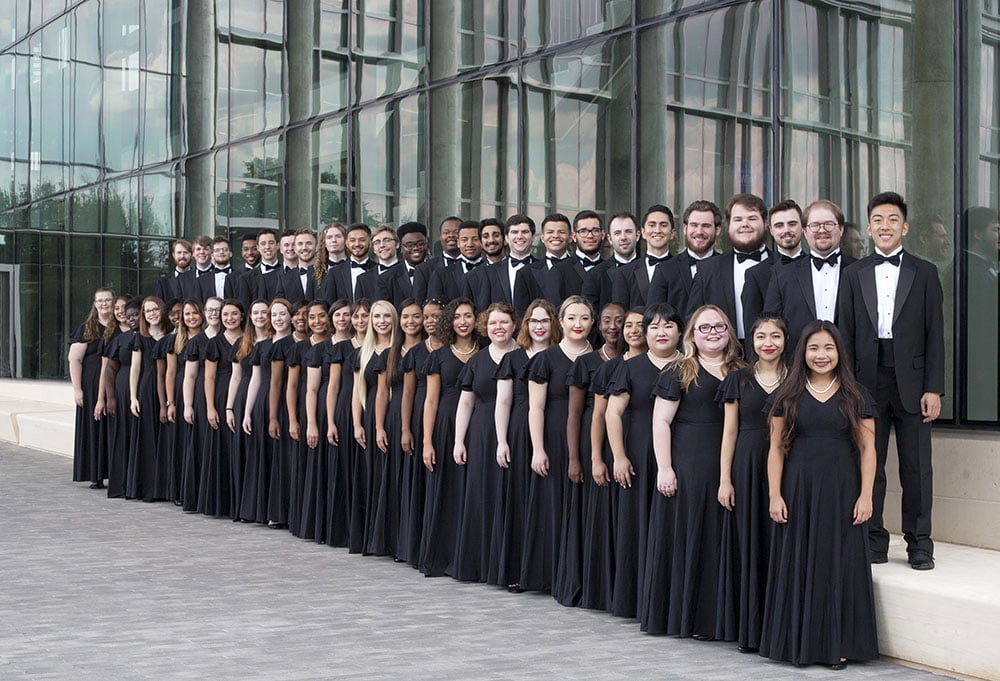 The University of Texas at Arlington's A Cappella Choir has been selected to perform at the National Collegiate Choral Organization's (NCCO) 2019 national conference. The 48-voice A Cappella Choir is UTA's premiere choral ensemble, consisting primarily of undergraduate and graduate vocal music majors.
"I'm incredibly proud of our students. They have a lot of pride in the choir and work extremely hard to be excellent," said Karen Kenaston-French, UTA director of choral activities and associate professor of music. "I'm so excited they will have this opportunity to share their talent at the national level by singing at NCCO's conference."
The honor is just the latest for A Cappella Choir, which also has appeared at the Texas Music Educators convention and American Choral Directors Association national convention and has performed with the Rolling Stones in concert, Manhattan Philharmonic Orchestra at Carnegie Hall, Dallas Symphony Orchestra, Fort Worth Symphony Orchestra and Texas Ballet Theatre.
"The selection of the A Cappella Choir for the NCCO conference this year is a tremendous recognition of the work that Dr. Kenaston-French and our vocal colleagues are doing with our students," said Dan Cavanagh, Department of Music chair. "I have no doubt that their performance in Maryland will showcase the high-level artistry and talent of our student population here at UTA."
Kenaston-French has planned a 25-minute program that features choral works and texts by Shakespeare. The National Collegiate Choral Organization's 2019 national conference will be held November 7–9, 2019, at the University of Maryland.