Food, friends, family at UTA's Thanksgiving
UTA's annual Thanksgiving dinner brings Mavericks together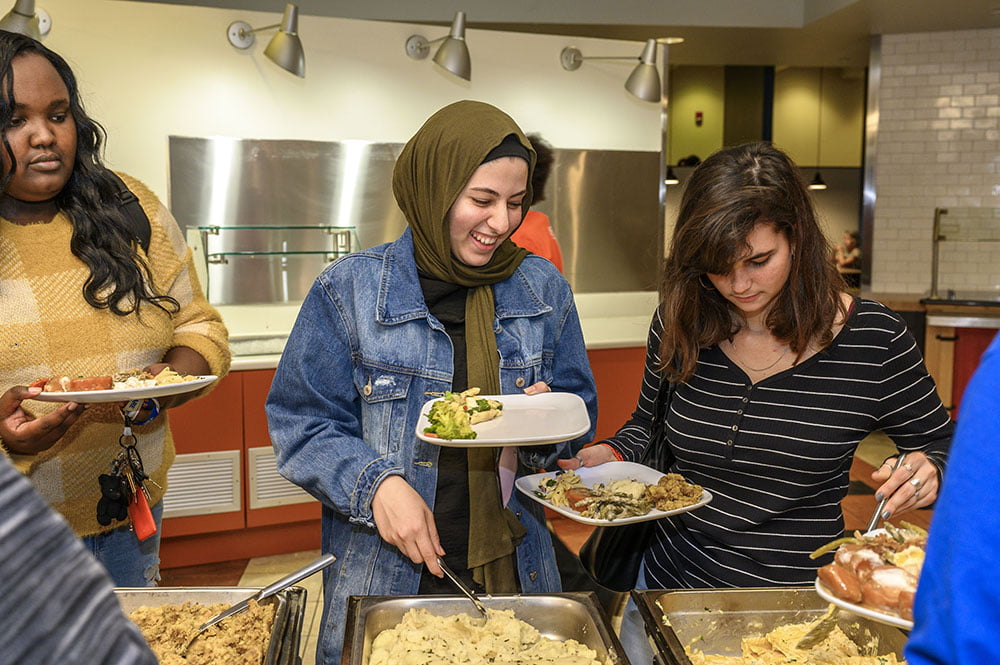 The University of Texas at Arlington's annual Thanksgiving dinner included 36 large turkeys, 200 pounds of mashed potatoes and a guest list of more than 600 Mavericks.
Tausif Zaman and his friends have attended UTA's traditional holiday meal for the past four years. The senior is a computer science major from Dhaka, Bangladesh, and enjoys inviting a big group of friends to gather at the event.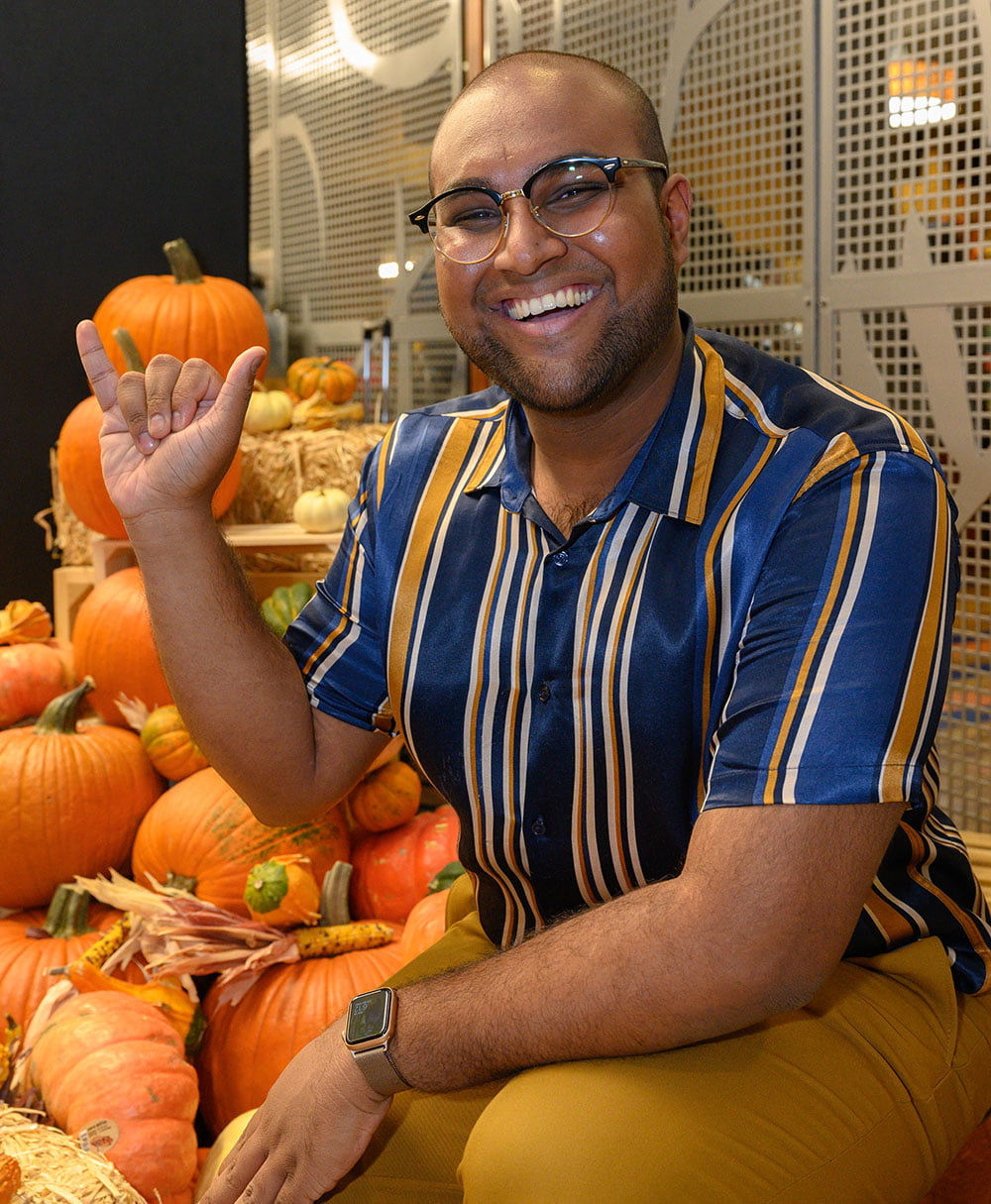 "Thanksgiving is about being with your family, and I've never had trouble finding a family here at UTA," Zaman said. "Tonight, I came in with 15 of my friends, and people keep joining us. If someone feels like they don't belong or if their family is not here, I want to include them and make sure they have a home at UTA."
The annual dinner began as a way to introduce a uniquely American tradition to UTA's international students, who come to Texas from more than 100 countries. Now it is open to all staff, faculty and students, especially those who can't make it home for the holidays.
"This has been a tradition of mine for two years now," said Brandon Berens, a music education senior from Arlington. "It's a much-needed break from projects and studying for finals."
Fahad Aboosally is mostly grateful for the time to spend with friends. The information systems senior from Colombo, Sri Lanka, won't take the 21-hour flight to visit home over Thanksgiving break, but has found a second home at UTA.
"I really cherish the friendships I've made here, and this Thanksgiving event is a great reason for us to get together and have a good time," he said.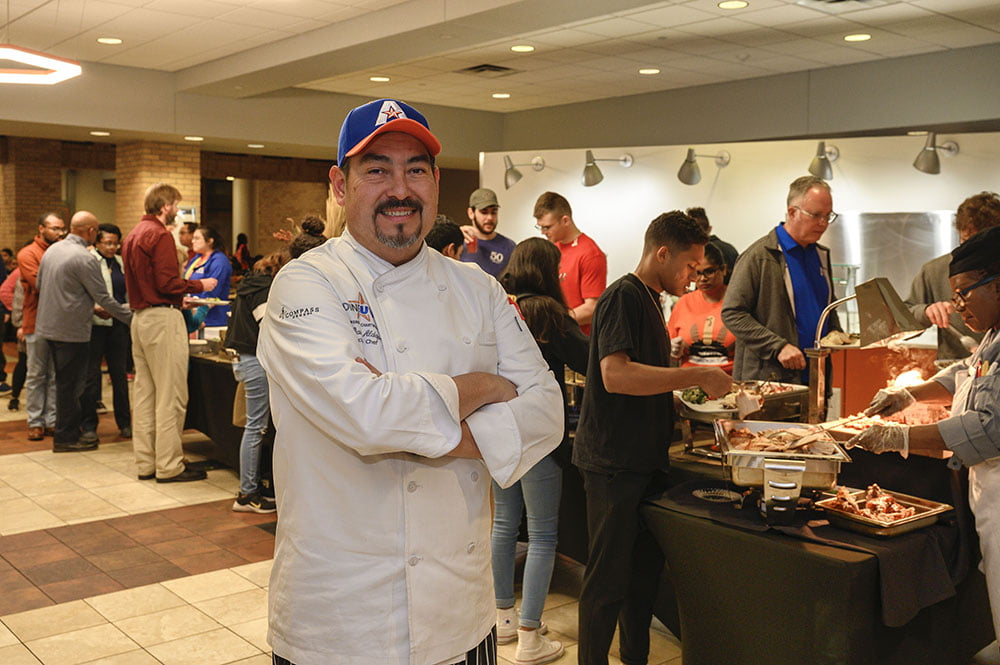 Jay Horn, executive director for the Office of International Education, said the dinner "is a way for UTA to gather as a community. Whether you're a student, faculty or staff member, you can meet together on campus and be grateful for all the wonderful things that happened throughout the semester."
Executive Chef David Aldape said the Thanksgiving feast is one of his favorite events that he oversees all year.
"I'm a traditionalist—my favorite to prepare is the green bean casserole," Aldape said. "I'm thankful for a great team and great flavors."