Future nurse: 'I know I'm in good hands' at UTA
Nursing senior attracted to UTA because of its stellar reputation, diverse student body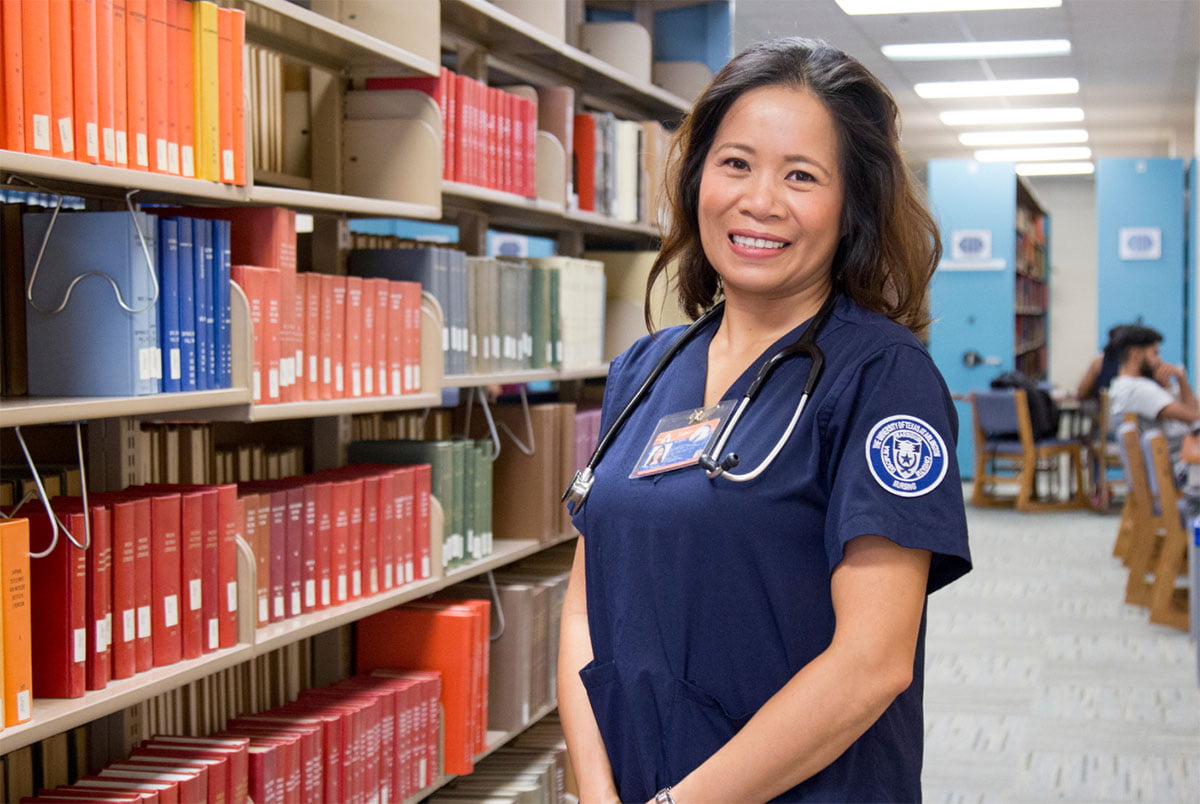 For as long as she can remember, Fatima Barker has always wanted to be a nurse. But first she had to take a detour.
In her native Philippines, her aunt and benefactor steered her toward physical therapy because she figured it would be easier to find a job. When Barker relocated to the United States, however, she ran into some challenges getting her license transferred.
So when she went back to chasing her dream of becoming a nurse, she set her sights on the University of Texas at Arlington. She said she was drawn to UTA because of its diverse student body and the stellar reputation of the College of Nursing and Health Innovation (CoNHI).
"I feel like UTA is the best place to go to nursing school," said Barker, who will graduate this month and aspires to become an operating room nurse and earn a doctorate.
"Aside from the faculty support, the college is one of the largest producers of nurses in the United States," she said. "And it has a high passing rate for the National Council Licensure Examination. I know I'm in good hands for my future career."
CoNHI is the No. 1 producer of baccalaureate-degreed nurses in Texas and is the largest nursing program of any public institution in the country. Its online RN-to-BSN program, launched a decade ago, has graduated more than 19,000 students.
CONHI also was designated a 2019 Center of Excellence in Nursing Education by the National League for Nursing.
Since coming to UTA, Barker has worked aggressively to take advantage of the college's many extracurricular opportunities. She is president of the Health Innovation Constituency Council, an umbrella organization of the college's student groups. She also is volunteer chairwoman of the Hispanic Student Nursing Association and CoNHI's representative in UTA's Student Congress.
In addition, Barker joined all seven of the college's student nursing organizations because they teach her to understand and appreciate other cultures.
"In hospitals you see different cultures," she said. "I want to be culturally competent."
—Written by Olalekan Oguntoyinbo, College of Nursing and Health Innovation