Exploring the effectiveness of dual credit
UTA studies dual credit coursework to determine best approaches, maximize student success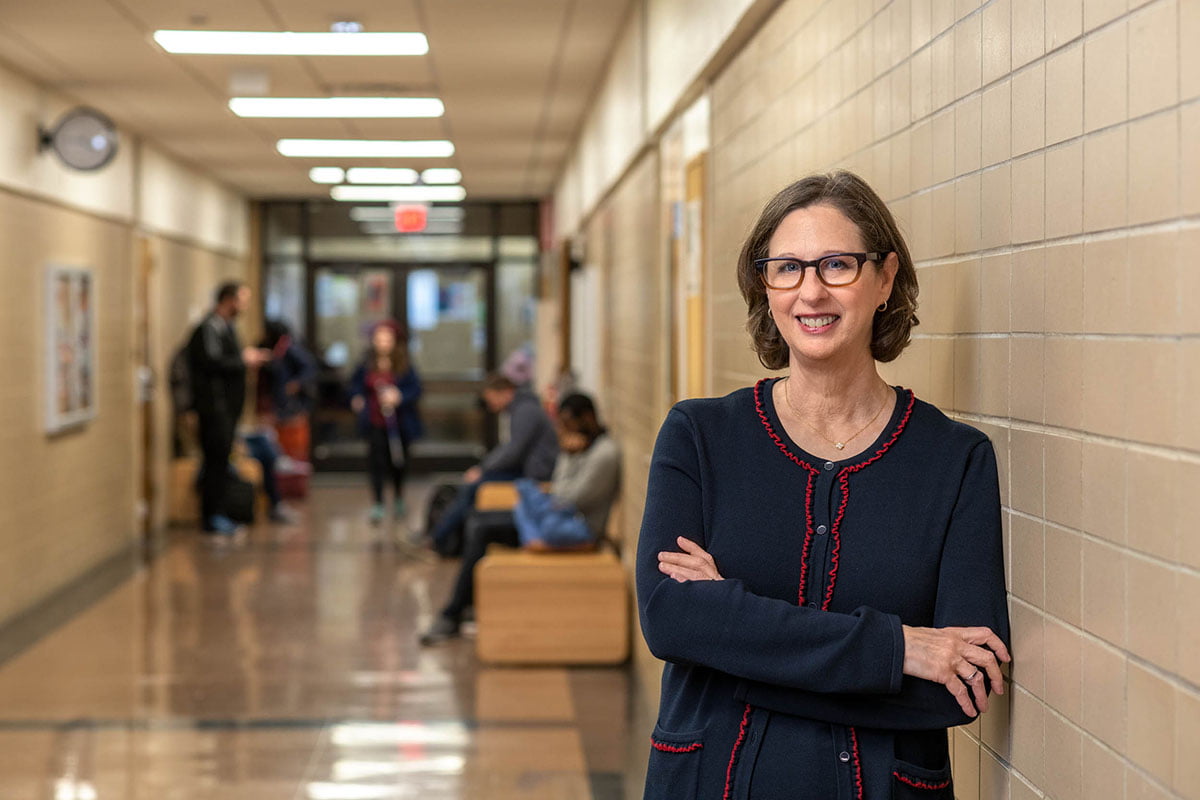 A University of Texas at Arlington education expert has received a nearly $1 million grant to explore the benefits and limitations of different approaches to dual credit coursework.
Students across Texas can complete dual credit courses through classes taught in high schools, community colleges or on four-year college campuses. Dual credit coursework has expanded rapidly throughout the state to help students save money, shorten the time needed to earn bachelor's degrees, enhance study skills and immerse them in college environments.
"There's been a lot of research on dual credit, but it has not looked at the various settings that can make a difference to a student's success," said Barbara Tobolowsky, doctoral program coordinator in the College of Education and associate professor of educational leadership and policy studies. "Usually the research looks at one program that has been successful or one type of dual credit. Our goal is to research it broadly and determine which dual credit context is most effective in helping students succeed."
The Spencer Foundation is supporting the project with a $999,906 grant for research that transforms education for lasting improvements. The project is one of just five proposals out of more than 300 nationally to receive funding.
"Spencer Foundation grants are extremely competitive, and this award is great recognition of the tremendous work that Professor Tobolowsky is doing related to the critical issue of dual credit," UTA President Vistasp Karbhari said. "We are extremely fortunate to have scholars such as Professor Tobolowsky on our faculty who are focused on truly impactful research, and I applaud her focus in this area of vital importance to student progression and preparation. This research will undoubtedly further develop our understanding of the best paths and mechanisms for student success."
The project will include interviews with students, teachers and counselors, as well as classroom observations, to determine effectiveness and equitable value of several dual credit programs in the Dallas-Fort Worth Metroplex, Austin and El Paso. Tobolowsky said the research will show how the different dual credit approaches influence college readiness, transition and completion.
"This study is going to help answer questions that no other study has to this point," Tobolowsky said. "We want to understand what's best for students going forward and to make sure that it supports equity for all students."
Tobolowsky aims to better understand the varying student experiences and outcomes based on their chosen dual credit approach.
Tobolowsky, who authored the landmark study "On the Fast Track: Understanding the Opportunities and Challenges of Dual Credit," has spent much of her professional career focused on student success and the transition into higher education. From 2002-09, she was associate director of the National Resource Center for the First-Year Experience and Students in Transition, which focused on student success into and through higher education. She also is the author of the book "Helping Sophomores Succeed."
UTA has long supported efforts to reduce the overall cost of higher education by enhancing the successful transition of students from high school to college. Through the University's Dual Credit Academy, UTA offers dual credit opportunities to students in public, charter and home schools in the Dallas-Fort Worth Metroplex.
"Dr. Tobolowsky continues to engage in incredibly impactful research," said Teresa Taber Doughty, dean of the College of Education. "The receipt of a highly competitive Spencer Foundation grant speaks volumes about the importance and quality of the work she is doing. I am thrilled that her work has been recognized with this grant award."
Tobolowsky's research reflects the overall excellence of UTA's College of Education, which was named one of the nation's top teacher prep programs by the National Council on Teacher Quality. The organization ranked UTA in the 97th percentile, making it one of the top programs in Texas. The council also gave UTA an A+ grade.
The College of Education is home to the nation's top online master's program in curriculum and instruction, according to College Choice, and the nation's No. 46 online graduate education program, according to U.S. News & World Report.