My Maverick Story: Mohsen Shahandashti
Civil engineer explains why he dedicates his life to reducing impacts of natural disasters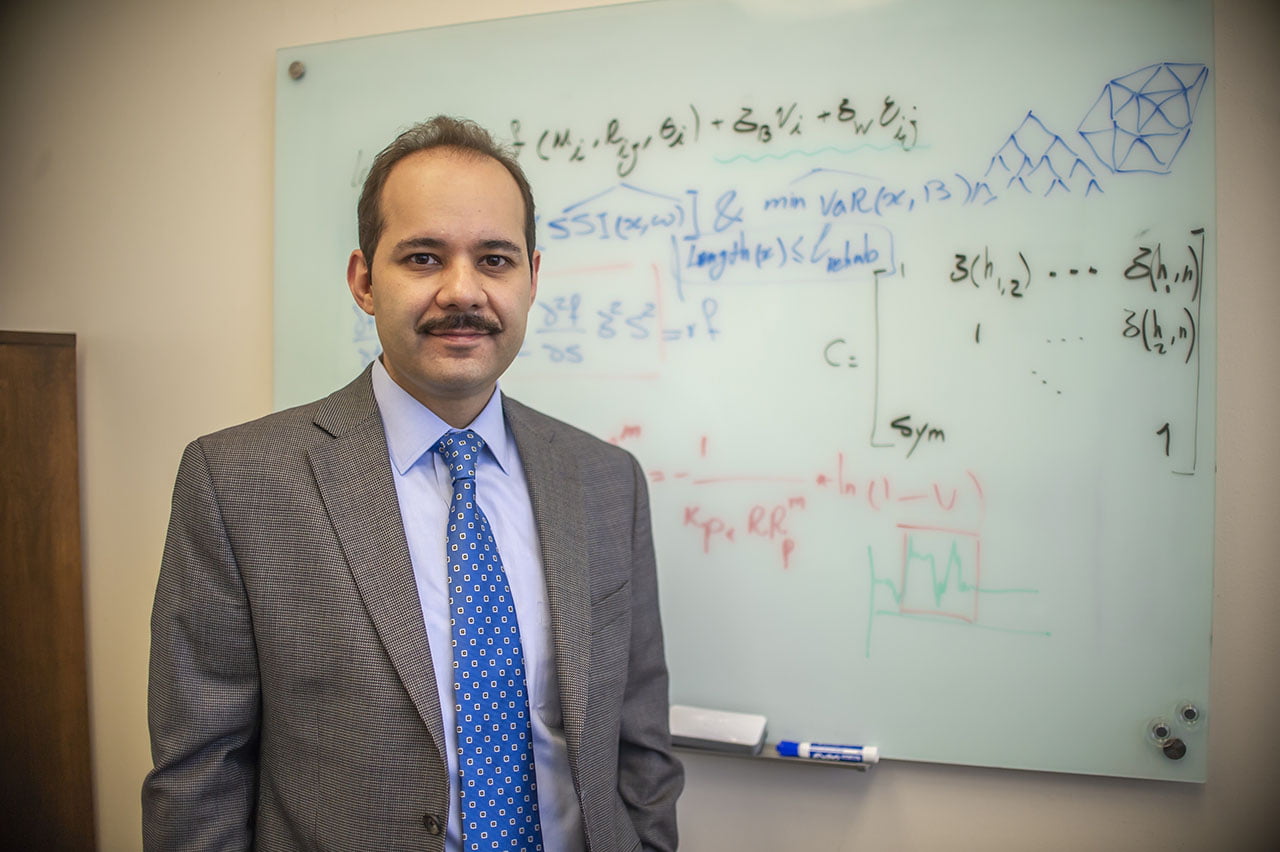 By Mohsen Shahandashti, Ph.D.
Natural hazards such as earthquakes and hurricanes don't have to result in disasters for the communities they impact.
The poor decisions we make in the design, construction, maintenance and operation of our critical infrastructure systems can cripple our ability to prevent and mitigate disasters that ruin communities and lives. That's why I've dedicated my life to creating new decision analytics to enhance the resilience of our vital lifeline infrastructure systems.
In my work, I leverage the availability of big data sources to develop theoretical foundations and applications that enhance the resilience of water pipe networks, roads, highways and other infrastructure.
When I joined UTA as a faculty member in 2014, I was looking for my chance to redefine my research in designing analytics and automation tools. During this quest, I was presented the dynamic opportunity to establish my own research group focusing on the analytics of infrastructure resiliency.
I am deeply inspired and motivated by the tremendous impact this work can have on people's lives, and I am thrilled by its enormous intellectual challenges.
Our limited understanding of the impacts of natural disasters diminishes our capability to respond effectively. Meanwhile, the survival of cities and communities depends on our ability to prevent or mitigate disasters resulting from natural hazards.
At UTA, I'm empowered to explore unique approaches, and I have drawn inspiration from my colleagues across campus. In a project recently funded by the National Science Foundation, I am borrowing risk aversion principles from quantitative finance and integrating them with my research in resilience optimization of large-scale infrastructure networks to help utility managers enhance the seismic resiliency of their water pipe networks.
This research is motivated by the ever-increasing need to make difficult decisions about water infrastructure systems in highly indeterminate environments. Water utilities are rife with deep uncertainties about aging water pipe networks and their ability to survive disasters, such as earthquakes.
Decision-makers are further challenged by a lack of funding for infrastructure rehabilitation and are not comfortable with risky decisions. My research helps utility managers make robust decisions about their water pipe networks in highly uncertain environments.
Better and longer-lasting infrastructure is key to the success and survival of our communities—now and in the future. I strive to equip and empower decision-makers to make better choices for us.
***
Mohsen Shahandashti is an assistant professor of civil engineering at UTA.