Bad news: Texas at peak season for mountain cedar pollen
UTA expert: 'When outdoors, there is no escaping this pollen'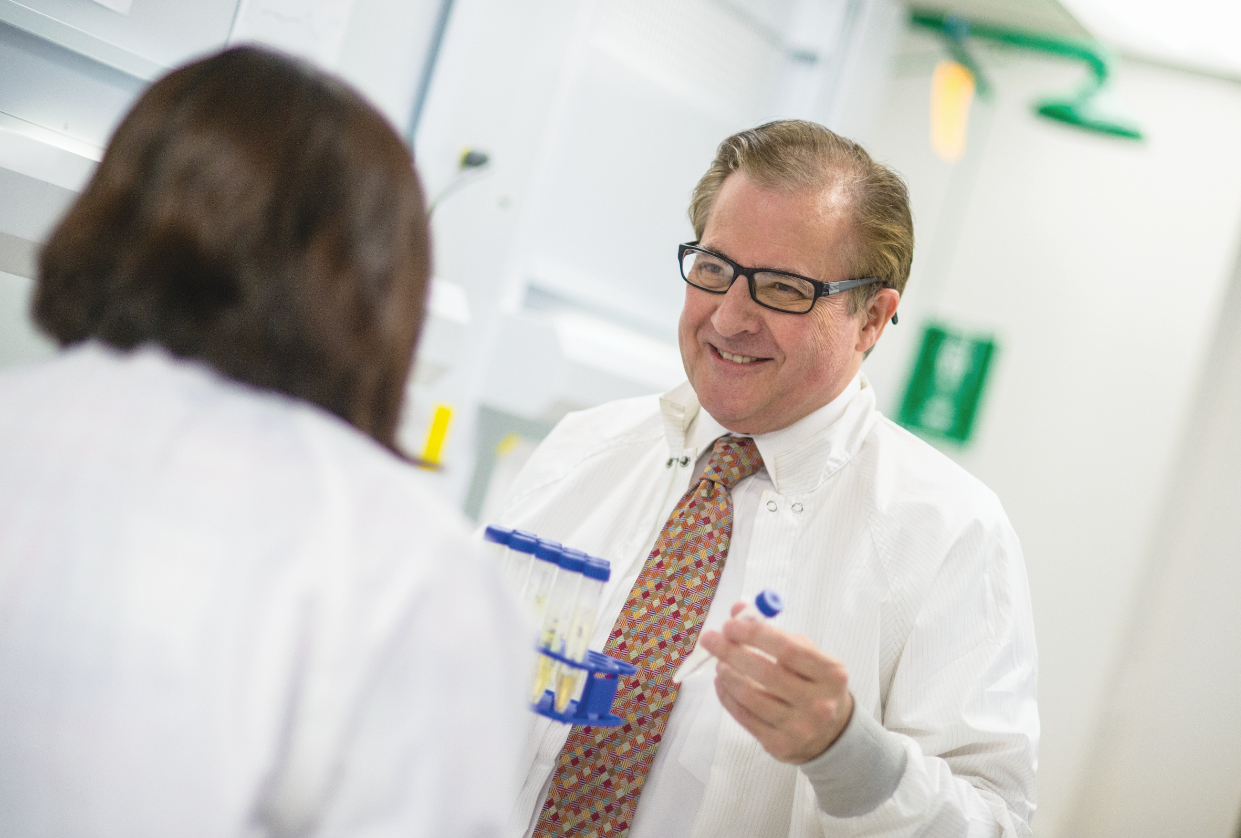 Bad news, Texans. The state is currently at peak "cedar fever" season.
Cedar fever isn't actually a fever, but instead a severe allergic reaction to Juniperus ashei pollen, commonly known as mountain cedar. Some residents of Texas and surrounding states at this time of year suffer from itchy eyes, runny noses and sneezing associated with the pollen from mountain cedar trees in the Texas Hill Country.
Andrew Hunt, a University of Texas at Arlington associate professor and associate chair of the Earth and Environmental Sciences Department, says his current research interest is determining the relationship between asthma/allergies and environmental exposures.
"Global warming changes the scope of exposure to certain pollen types," Hunt said.
In this UTA five-question interview, Hunt explains how climate change affects pollen counts, and how Texans with allergies can battle back against mountain cedar.
1. How do scientists and meteorologists count the pollen in the air?
An air sample is taken, and the collected particulate material is prepared on a microscope slide. A certified technician identifies and counts the different pollen grains on the slide.
2. What is the prevalent pollen in the air right now?
In North Central Texas in January, the pollen of Juniperus ashei (mountain cedar) is at a peak. The mountain cedar pollen season runs from late December to February. Juniperus ashei is found most commonly in the Hill Country, but long-range transport can lead to the covering of the outdoor environment in North Central Texas in yellow dust. The pollen species of this tree is highly allergenic, producing widespread allergic rhinitis (watery eyes, runny nose and sneezing), known colloquially as "cedar fever."
3. What are possible solutions to deal with these allergies?
When outdoors, there is no escaping this pollen. The primary solution is to stay indoors and have new air filters installed.
4. Do freezes or wet weather help with the amount of pollen in the air or lessen the effects for those who suffer from the pollen?
Rain can remove airborne pollen by "wash-out." Similarly, a prevailing northerly wind can lessen the impact of exposure and reduce symptomology.
5. How does climate change affect the pollen?
Global warming can increase pollen exposure in several ways. First, by extending the growing season, giving plants more time to grow and produce more pollen. Second, a change in the distribution of the plants producing pollen, as new areas become suitable for growth. This leads to new communities being exposed. Also, it is thought that as atmospheric carbon dioxide increases, some plants that produce allergenic pollen will produce even more of it.