College of Engineering recognized for diversity initiatives
UTA earns diversity award from American Society for Engineering Education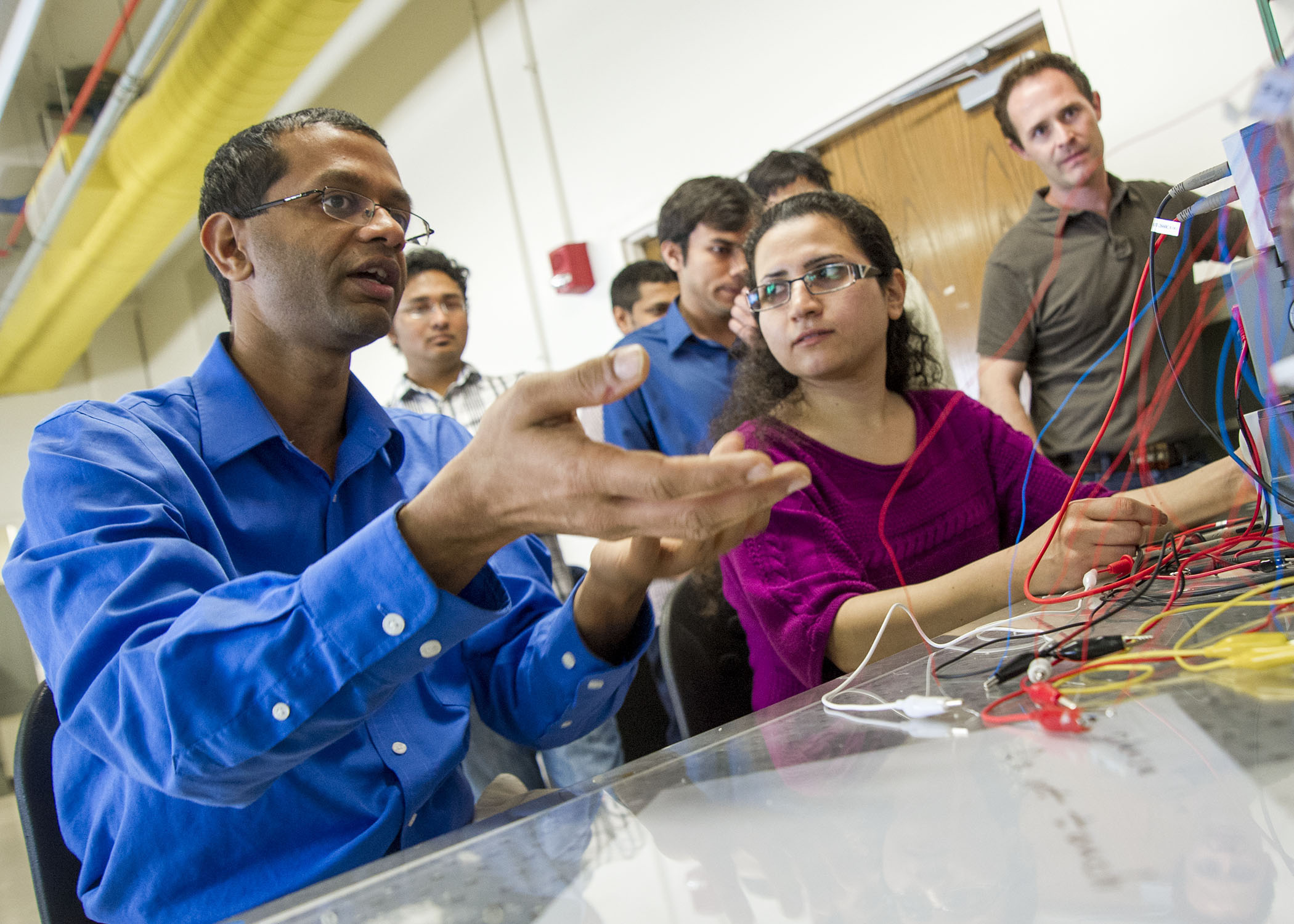 The University of Texas at Arlington's College of Engineering earned a Bronze Award—the highest level of recognition—from the American Society for Engineering Education's Diversity Recognition Program.
The American Society for Engineering Education (ASEE) created the Diversity Recognition Program to honor engineering colleges that make significant, measurable progress in increasing diversity, inclusion and degree attainment outcomes in their programs. Twenty-five universities were recognized for the fall 2019/spring 2020 period.
"It is an honor to be recognized by ASEE for our efforts to increase and support diversity among our students and faculty in a meaningful, lasting way," said Erick Jones, associate dean for graduate affairs in the College of Engineering. "We feel that our diversity gives our students an edge when they graduate and enter a global workforce."
The College of Engineering has seen dramatic increases in enrollment in the past five years, which has led to the hiring of 50 new faculty members. Those increases have led to greater ethnic and gender diversity and the addition of programs to support diversity among students and faculty.
"As our enrollment continues to grow more diverse, we have been able to strategically hire many new faculty members to ensure that the people who are in front of classrooms and leading research labs are as diverse as the student body," said Peter Crouch, dean of the College of Engineering.
Students from 70 countries and across the United States were enrolled in fall 2019, with India, China and Nepal representing the largest number of international students. Hispanic students represent 28% of the college's undergraduate population, reflecting UTA's status as a Hispanic-Serving Institution, and 21% of engineering students are women, slightly higher than the national average.
Women account for 27% of UTA's tenured/tenure-track faculty, compared to an average of 17.4% nationally. The college has hired 20 women to tenured/tenure-track positions since 2016, nearly half of its total hires.
The college is home to several student chapters of national societies dedicated to diverse populations, such as the Society for Women Engineers, Society for Hispanic Professional Engineers, National Society of Black Engineers and Society of Asian Scientists and Engineers.
-- Written by Jeremy Agor, College of Engineering