High honor for engineering professor
Jones named fellow of the Institute of Industrial and Systems Engineers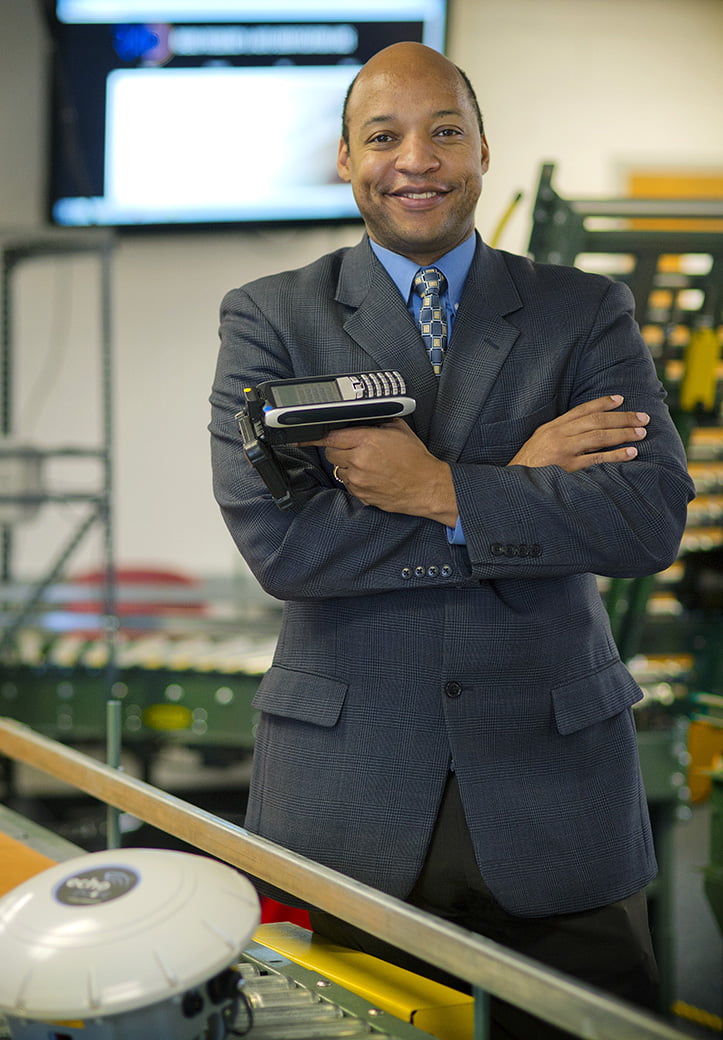 The Institute of Industrial and Systems Engineers (IISE) has named a researcher at The University of Texas at Arlington as a fellow, an honor that recognizes outstanding leaders of the profession who have made significant, nationally recognized contributions to industrial engineering.
Erick C. Jones, a George and Elizabeth Pickett Endowed Professor and associate dean for graduate affairs in the College of Engineering, said he was deeply honored by the recognition.
Jones has been at UTA since 2013. He is internationally recognized for this pioneering work with radio-frequency identification (RFID) technologies, Lean Six Sigma Quality Management and autonomous inventory control.
"Throughout my career, my research in RFID has sought to better the lives of others," Jones said. "The IISE fellows have made significant impacts in engineering that have improved how we live."
Jones spent three years at the National Science Foundation on a rotating detail as a program director for the Engineering Research Centers Program. He also worked in the NSF's Education Directorate, where he led internship programs in the Division of Graduate Education and was a program director of the prestigious Graduate Research Fellowship Program.
Prior to joining UTA, Jones worked at the University of Nebraska-Lincoln for eight years. He has published more than 165 manuscripts and three textbooks and has garnered more than $9 million in grants and contracts. Additionally, Jones has advised 34 master's students, 17 doctoral students and sponsored 32 undergraduate research projects.
"Dr. Jones is one of our most recognized and respected researchers," said Paul Componation, chair of the Industrial, Manufacturing and Systems Engineering Department. "He has made multiple contributions in logistics optimization, in particular incorporating RFID technologies to improve tracking and forecasting accuracy.
"Dr. Jones has also been very involved in mentoring students and helping them get established in their careers as new industrial engineers. This is a well-deserved honor, and I am pleased to offer my congratulations on his achievement."
The IIES, founded in 1948, helps its members improve complex organizations around the world and across industries. The Council of Fellows represents many of the most prominent members of the industrial engineering profession. Since 1950, more than 500 members have been awarded this honor.