Future Mavericks receive safe, joyous welcome to UTA
With drive-thru event, UTA finds unique ways to celebrate future freshmen
More than 200 future Mavericks participated in a unique drive-thru event at The University of Texas at Arlington, celebrating their decision to enroll at UTA.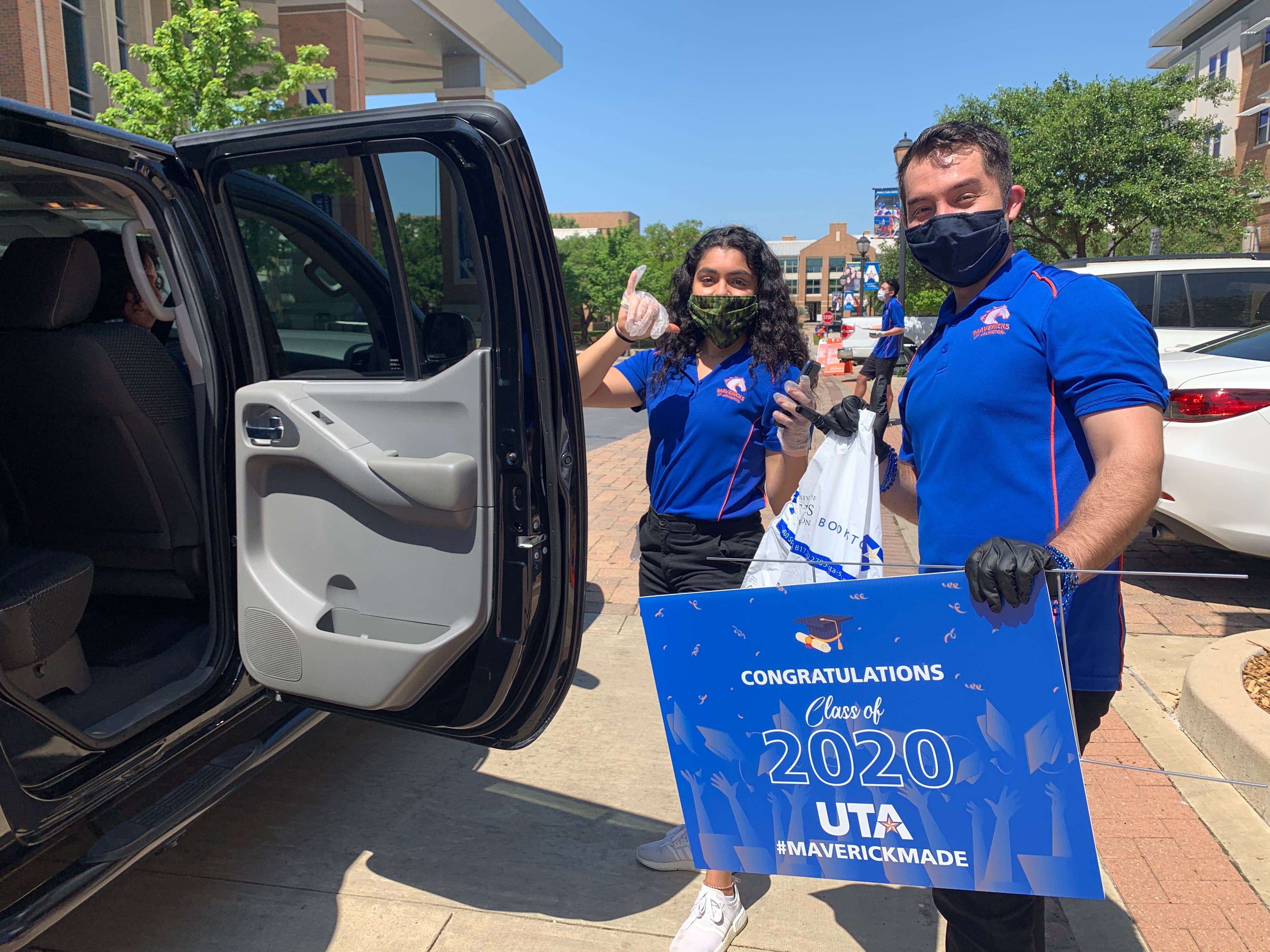 High school seniors received UTA gift bags and "Maverick Made" yard signs during a safe, physically distant celebration, with student ambassadors placing Maverick swag in car trunks as vehicles lined up alongside College Park Center.
The effort was a creative alternative to in-person high school day signing day events usually attended by university representatives each spring at area high schools. UTA's Office of Admissions planned the May 19 event to honor future Mavericks.
"This is our first time to do this," said Rebecca Lothringer, associate vice president for enrollment. "We wanted to connect with our admitted students in an exciting and encouraging way."
Interim President Teik Lim, Blaze the mascot, student ambassadors and admissions staff led cheers and greeted the future freshmen. Giveaways included yard signs reading 'Congratulations Class of 2020, UTA Maverick Made.'
"I appreciate the spirit here, and that UTA is showing they care," said Amanpreet Chahal, an incoming freshman from Mansfield. "I feel like college is a part of your formative years, and the relationships we build will last a lifetime. I'm excited to meet new people and get involved on campus, hopefully this fall."
A DJ, balloons and student leaders with pom poms lined the street in front of College Park Center as guests drove through. Student leaders, wearing masks and gloves, danced while handing out gift bags.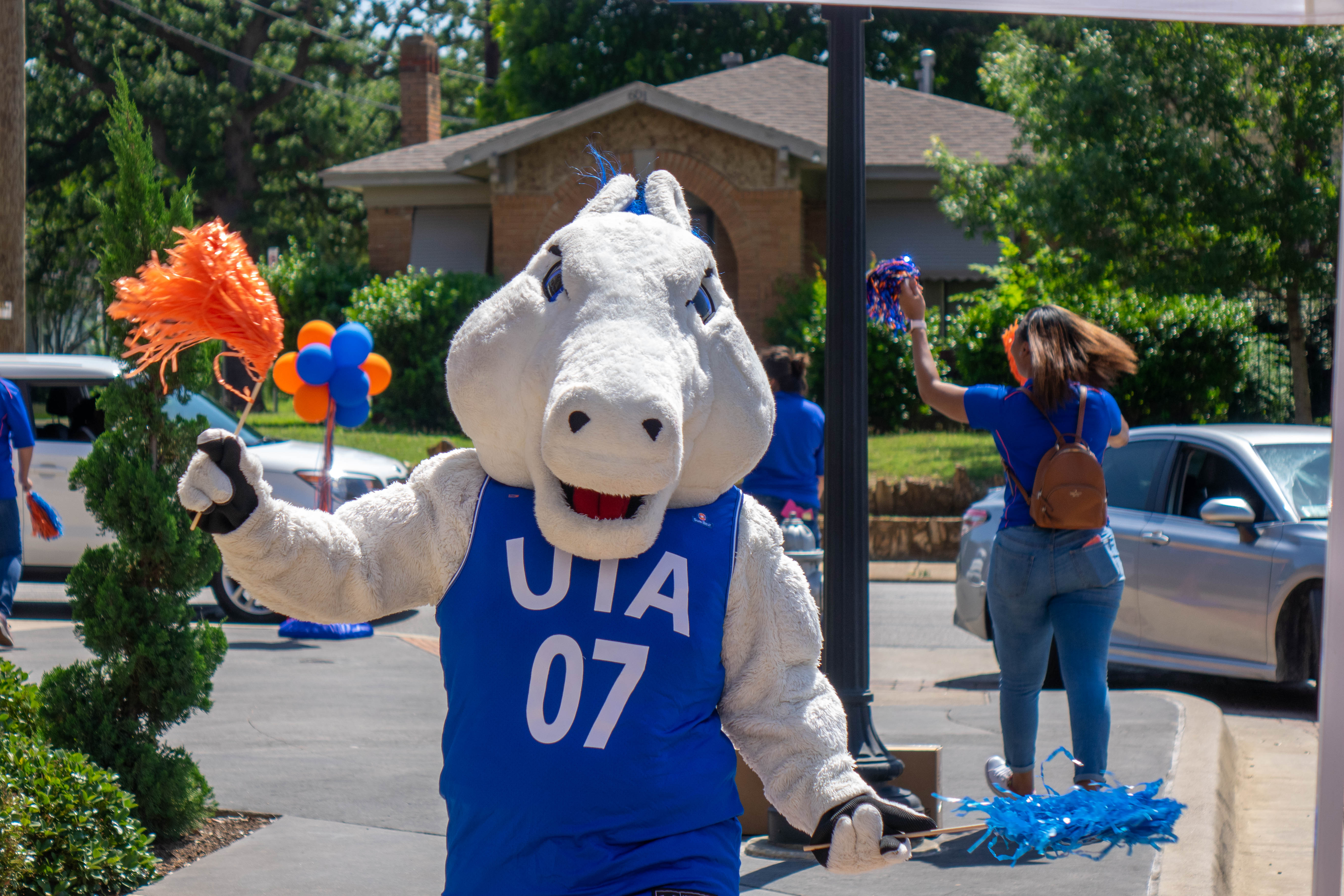 "These teens have had a tough year finishing high school, and they deserve a celebration of their success," said Troy Johnson, vice president of enrollment management. "We are proud to do our part to support our students during these unusual times while continuing to extend the promise of a better future that a UTA education offers."
Mimi Vu, a UTA senior double majoring in Chinese and political science, helped distribute giveaways and reminisced on her own freshman year experiences. She said she was proud to welcome a new class to UTA.
"Their freshman experience will be very different, but UTA allows you to cultivate your own experience," she said.