Kermanshachi earns Women in Technology Award
UTA civil engineer wins Dallas Business Journal award honoring tech mavericks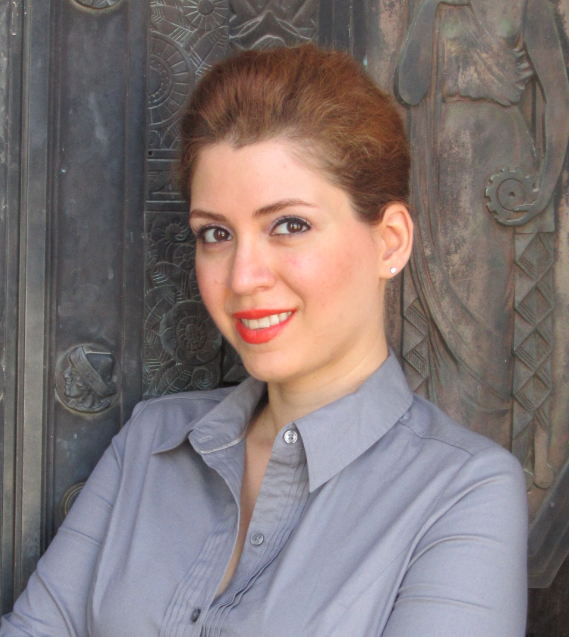 The University of Texas at Arlington's Sharareh "Sherri" Kermanshachi has been selected as a recipient of the 2020 Women in Technology Award from the Dallas Business Journal.
Kermanshachi, a civil engineering assistant professor, was one of 25 women to receive the honor. The 2020 Women in Technology honorees come from massive companies and smaller industry disruptors. They represent a variety of fields, including health care, insurance, manufacturing, transportation, energy, engineering, finance, legal, marketing and education.
Six judges—all alumni of the program—selected this year's Women in Technology winners and "Advocate" recipients. The awards celebrate and honor the tech mavericks who are forging the way for both women and future tech leaders in Dallas-Fort Worth.
Kermanshachi, who joined UTA in fall 2016, is an expert in construction engineering and management, resilient and interdependent infrastructures, project performance optimization and probabilistic risk analysis. She is also director of the Resilient Infrastructure and Sustainable Environment, or RISE, lab at UTA.
"The Women in Technology Award is a great honor," Kermanshachi said. "It not only is an honor to me and UTA, but encourages other women, both faculty and students, to persevere and excel in their respective engineering and science fields."
Ali Abolmaali, chair of the Civil Engineering Department, said Kermanshachi's award reflects UTA's commitment to securing outstanding faculty who excel in research and in the classroom.
"Dr. Kermanshachi is strong in both sectors. Students learn in her classrooms and in her lab," Abolmaali said. "With a varied number of funding agencies, her projects illuminate work in the infrastructure sector."
Last year, Kermanshachi was named to Civil + Structural Engineer magazine's Rising Stars list. She also won the 2018 Design-Build Institute of America Distinguished Leadership Award in the faculty category and was also the only academic recipient of the 2017 Texas and Louisiana Engineering News Record Top 20 Under 40 Award.
In addition to supervising multiple doctoral and master's students, Kermanshachi is the founder of UTA's Design-Build Institute of America student chapter and currently serves as its faculty adviser.
She has conducted several national- and state-level research projects that were awarded by the National Academies of Sciences, Engineering, and Medicine; Department of Labor; Texas Department of Transportation; U.S. Department of Transportation; Transportation Cooperative Research Program; National Cooperative Highway Research Program; Louisiana Department of Transportation and Development; Construction Industry Institute; city of Arlington; Engineering Information Foundation and city of Fort Worth. She has published more than 100 books, journal articles, conference papers and research reports and served as a panel member on multiple research projects funded by the National Academies of Sciences, Engineering, and Medicine and the U.S. Department of Transportation.
Kermanshachi also has received several other prestigious national and regional awards, including the American Society of Civil Engineers (ASCE), Professional Service Award; ASCE Excellence in Civil Engineering Education Fellowship; Utility Engineering & Surveying Institute Fellowship; ASCE Outstanding Reviewer; Albert Nelson Marquis Lifetime Achievement Award; Open Educational Resources Research Fellowship; DBIA Owner Scholarship and the Graduate Climate Award.