'Everyone needs at least one person who cares'
UTA pre-med student with heart for community service graduates with honors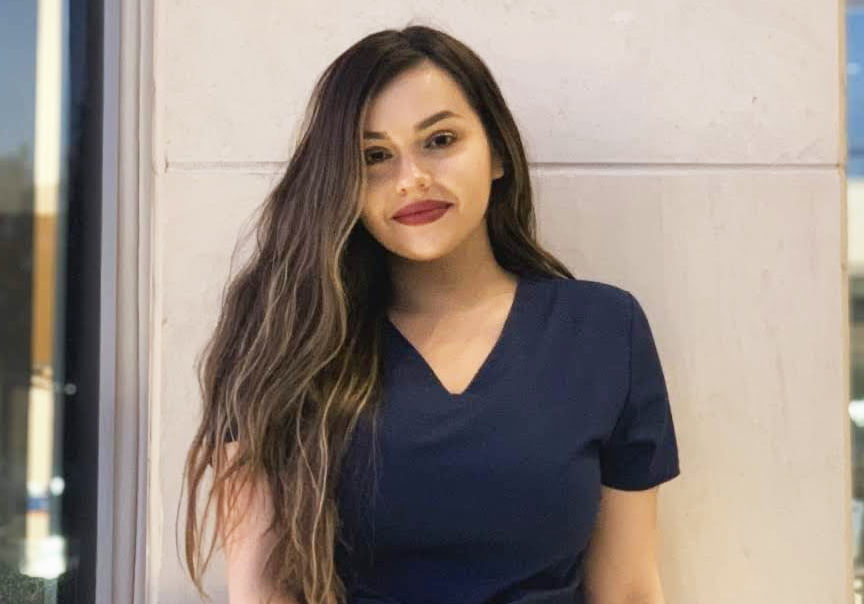 Sierra Lee said she feels her purpose in life is to serve others. At The University of Texas at Arlington, she did so by organizing multiple events aimed at serving individuals who are homeless in the Dallas-Fort Worth area.
Lee ('20 BS, Microbiology) was volunteer coordinator for the Minority Association of Pre-Medical Students (MAPS), winner of the 2019-20 Outstanding Contribution to the Greater Community Award from the UTA Office of Student Organizations.
"I try to help others in powerful, direct ways and serve the most underserved communities such as children, under-represented minorities, low socioeconomic status families, the homeless population and the elderly," Lee said. "All of these people and the issues they face are so important to me. They are what drive me to do my part in bridging the gap of socioeconomic health disparities and continuing the fight for health equity. I believe that the goal in life shouldn't be surviving, but thriving."
After watching a video on the challenges faced by homeless women in obtaining feminine hygiene products, Lee decided she needed to do something to help. As volunteer coordinator of the UTA Medical Dental Preparatory Association (MDPA), she organized donations resulting in 120 personal hygiene kits for people who are homeless in Fort Worth, along with subsequent efforts to serve warm meals.
This past fall, MDPA and MAPS merged in order to focus on collaboration between pre-med students; Lee led the combined groups' outreach efforts. Their most recent project was the COVID-19 Homeless Relief Initiative, for which Lee and her fellow MAPS members collected nearly $700 in donations. They used the funds to buy personal hygiene items and supplies to make homemade hand sanitizer and face masks. The group distributed more than 170 hygiene kits, 100 facemasks and 80 sandwiches.
"Sierra is an amazing student and an amazing person, the kind that any university would be proud to have at their school," said Steven Gellman, health professions advisor and adjunct professor. "It's so inspiring that she has the vison, the motivation and the compassion to always be thinking of what she can do to help others."
While at UTA, Lee facilitated partnerships between MDPA/MAPS and nonprofit organizations such as Mission Arlington, for which they assisted the Thanksgiving meal delivery program. Lee also coordinated health fairs at the Boys & Girls Clubs of Greater Tarrant County.
She has done all of this while also excelling academically, holding down a part-time job and, most importantly, being a single mom to her young son. She credits her mother and her support system for allowing her to be able to balance her many obligations.
"If it weren't for my small but strong support system, it would be nearly impossible for me to do anything I've done," she said. "My mom let me move back in with her and helped financially support us so I could pursue my education. My support system also includes the professors who have allowed me to bring my son to their classes and my classmates who help me with my son so I can coordinate my volunteer events."
Lee graduated from South Grand Prairie High School. After attending community college for a year, she qualified for a transfer scholarship to UTA, along with financial aid. She decided to focus on microbiology while taking an Honors Biology II class.
She went on to earn her bachelor's degree with a minor in biochemistry, while also being a member of the Honors College, for which she had to complete a required number of honors credits and a capstone project. In the fall she plans to interview for medical school and hopes to work as a medical scribe.
"At the essence of being a physician is serving others, so how can we advocate for the health and well-being of all but remain content knowing there are countless people barely getting by?" Lee asked. "Everyone needs at least one person who cares. My work is important because I might be the only one that day who has shown an interest in that person's well-being."
- Written by Greg Pederson, College of Science