Drive-in movie night featured Maverick-made films
Film showcase goes outside to show work of UTA student filmmakers
The University of Texas at Arlington held its first ever drive-in movie night to showcase several genres of short films produced by talented undergraduate and graduate students.
Cars parked six feet apart and guests stayed in their vehicles during the event to observe campus social distancing. Sixteen films were featured, encompassing genres that included short fiction, documentary, animation and experimental films from students in UTA's Art & Art History Film/ Video Program courses.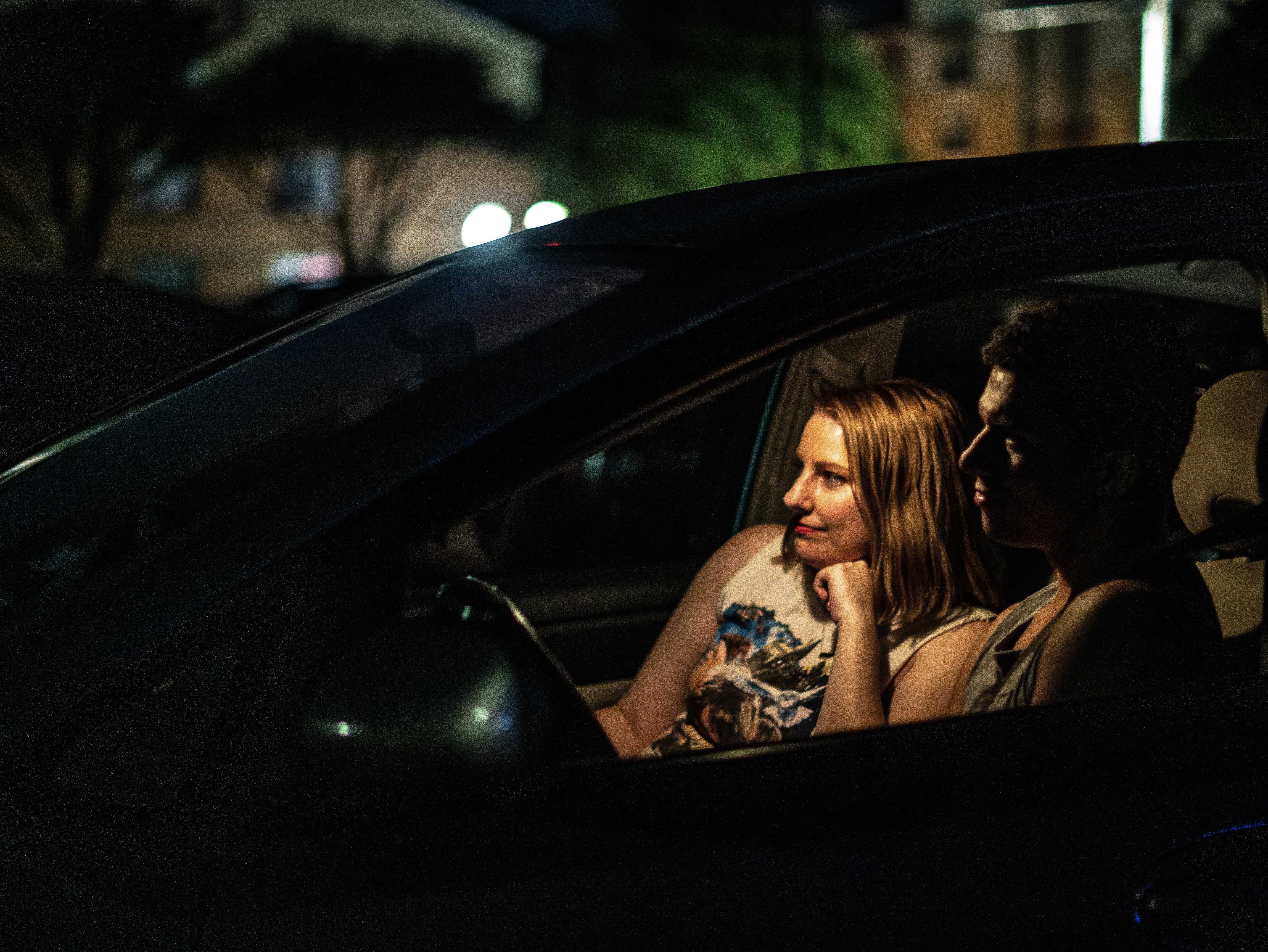 Approximately 100 cars and an estimated 300 people showed up for the May 30 event to watch such films as "Isle of Dogs," "Space Hamster," "Lipsick" and "Pigeons."
"Without audiences there is no reason to make a film," said Changhee Chun, the Morgan Woodward Distinguished Professor in Film. "When the coronavirus pandemic interrupted the spring semester, these artists accepted the challenge it posed with creative enthusiasm by completing interviews online and even using cell phones to film."
Keiona Thompson, a junior majoring in film and video production, said the drive-in showcase was a moment of accomplishment for classmates who view filmmaking as a way of self-expression.
"There were times during the COVID pandemic where the only thing I would see was my computer day and night," said Thompson. "Being able to showcase our work for the first time, other than through the eyes of the editors or the crew who help make it, gives you a feeling of both excitement and anxiousness. You don't know how the audience is going to react. That's the joy of filmmaking.