A message for Mavericks: Wear a mask
UTA requires face masks or cloth coverings in campus buildings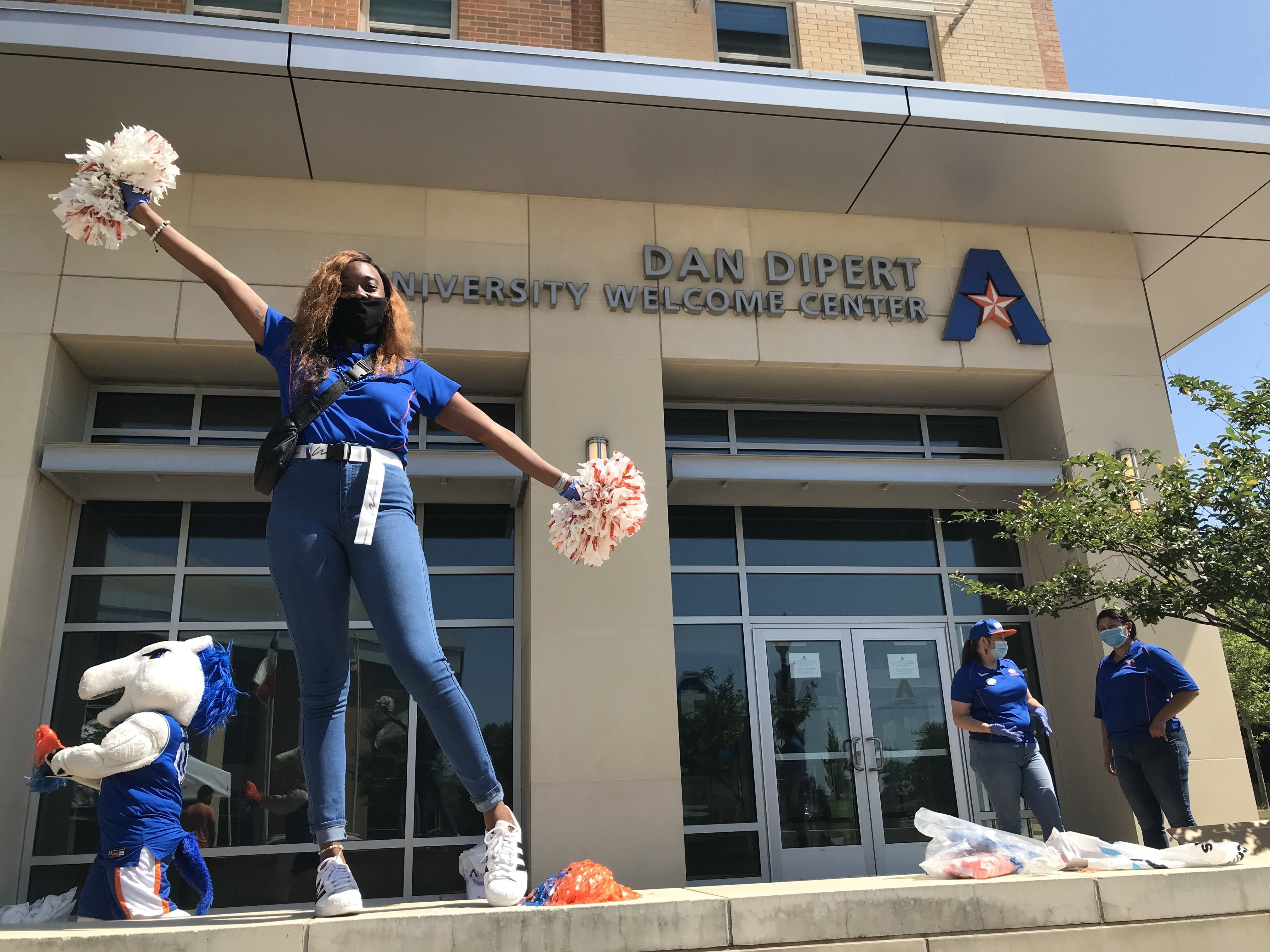 *Updated January 2021
In accordance with The Centers for Disease Control guidelines and state and local orders, The University of Texas at Arlington requires that everyone wear face masks or coverings in campus buildings, including during classes. The only exceptions are when in private offices, alone in labs and in apartment or residence hall rooms.
"I hope all Mavericks take these guidelines to heart and realize that UT Arlington is working incredibly hard to keep our community safe," said Lisa Nagy, vice president for student affairs. "Together we need to wear masks and maintain social distance to protect ourselves and the UTA community."
UTA's face-mask protocol applies to everyone on campus—all students, staff, faculty, contractors, vendors, suppliers and visitors—and is critical in minimizing risks to others. Masks or coverings must be worn while in campus buildings and elsewhere on campus when it's not possible to stay 6 feet away from other people.
Acceptable face coverings may include various forms of self-made or commercial masks or face covers (i.e. pleated ear loop masks, neck gaiters).
Face coverings should:
Cover the nose and below the chin

Fit snuggly, but comfortably, against the side of the face

Allow for breathing without restriction

Not include a valve of any kind that may allow respiratory droplets to escape

If cloth, be able to be laundered and machine dried without damage or change in shape.

"I think it's important that we don't put down our guard," said John Hall, vice president for administration and campus operations. "It's going to be incumbent on all of us, the thousands of students and faculty and staff, to create that culture where everyone conducts themselves in a socially responsible manner."
UTA will provide each student with a reusable cloth face mask. Cloth face masks are available to individuals or students at the University Center Campus Information Desk, the Main Library, and at The Commons Information Desk.
UTA Student Body President Blaize LaFleur, a junior political science major, said everyone in the Maverick family must take personal responsibility and show they care for one another.
"I want to make sure that I am not only keeping myself safe and healthy, but others here at UTA as well," LaFleur said. "It's crucial that everyone does their part, and that's as simple as wearing a face mask when out in public, including here on campus."
Check the Coronavirus Information page for up-to-date information on campus operations during the COVID-19 pandemic.