Enhanced campus cleaning at UTA
UTA plans thorough, frequent cleaning regimen as part of safe return to campus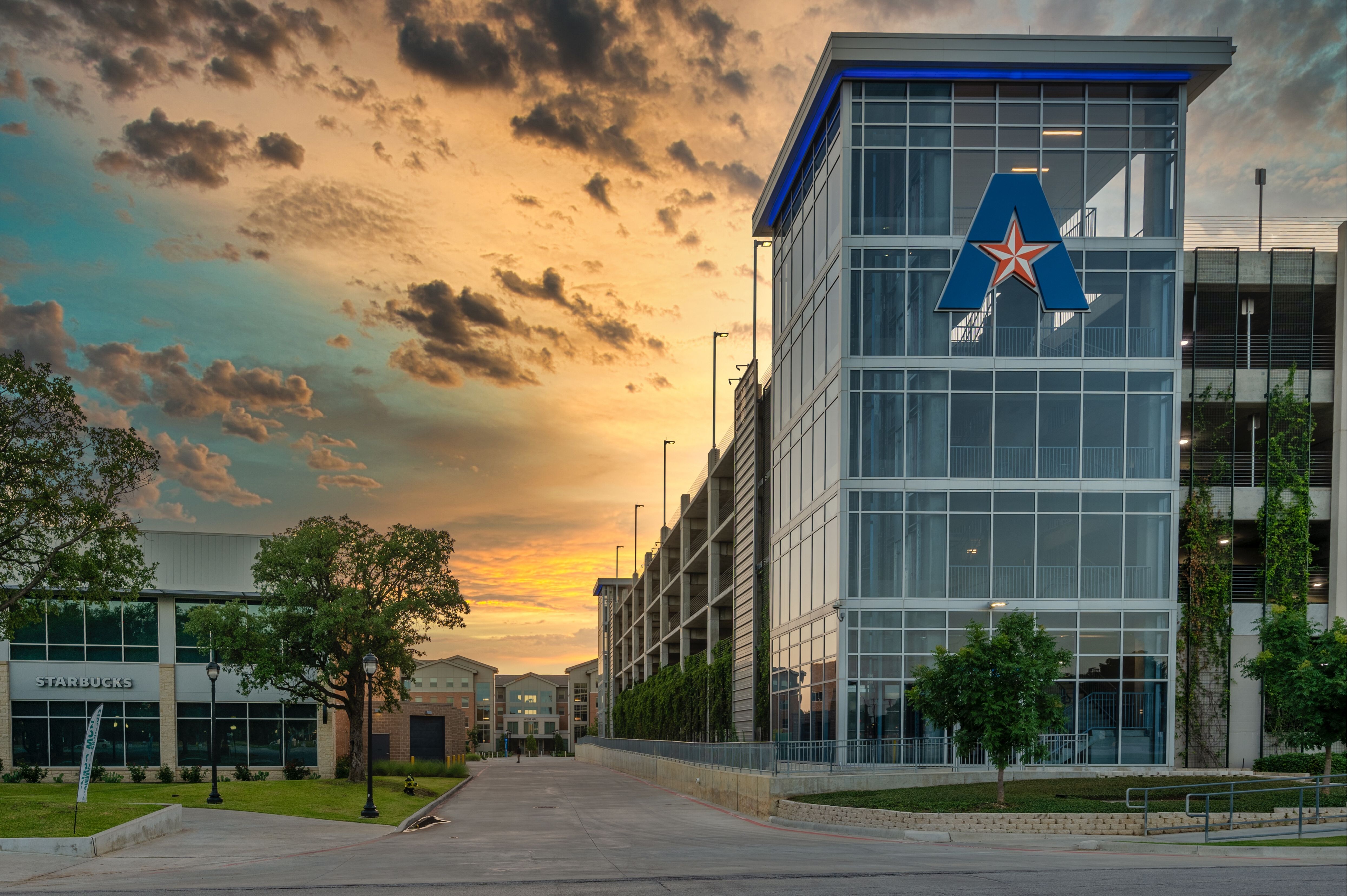 Everyone on campus for the Fall 2020 semester will see a beefed-up cleaning regimen to comply with The University of Texas at Arlington's adherence to Centers for Disease Control and Prevention (CDC) guidelines.
Don Lange, interim assistant vice president for Facilities and Campus Operations, said that cleanings have increased sharply in frequency, taking place throughout the day and evening, between classes, on weekends and at events to ensure the safety of students, faculty, staff and visitors.
"Misting equipment will be used on large areas to handle the cleaning more effectively," Lange said. "The misters will be used when people aren't around to facilitate sanitization of surfaces."
He notes that his department is looking for help from students, faculty and staff to sanitize as well.
"We have to depend on one another to help us keep UT Arlington as safe as possible," he said.
The additional safety and cleaning precautions include:
• disabling water fountains across campus to help deter the spread of the virus.
• increasing cleanings of outdoor areas, including doorways, shuttle bus stop benches and other areas where people congregate.
• cleaning common touch points in public spaces in campus buildings throughout each day and performing additional cleaning in the evening.
• providing disinfectant wipes and other cleaning supplies in each classroom for students and instructors to use on their desks and equipment.
"We plan to adjust and be flexible once the semester starts. Our goal is to clean more thoroughly wherever the campus population is meeting," Lange said. "Those classrooms and common spaces will receive more cleaning attention."
In addition, cleaning supplies are available to offices and departments so designated people in those areas can clean more frequently depending on needs and requirements.
If you need any cleaning supplies or support from Facilities Management contact the Facilities Management Service Call Center at 817-272-2000 or www.uta.edu/fixit.
Check the Mavs Back 2020 site for more stories on what to expect as UTA safely returns to campus for fall 2020. You also can check the Coronavirus and Fall 2020 Semester page, which is UTA's official site for up-to-date information on campus operations during the COVID-19 pandemic.