UTA professors preparing for new academic landscape
University offers new tools, techniques and training to help faculty teach online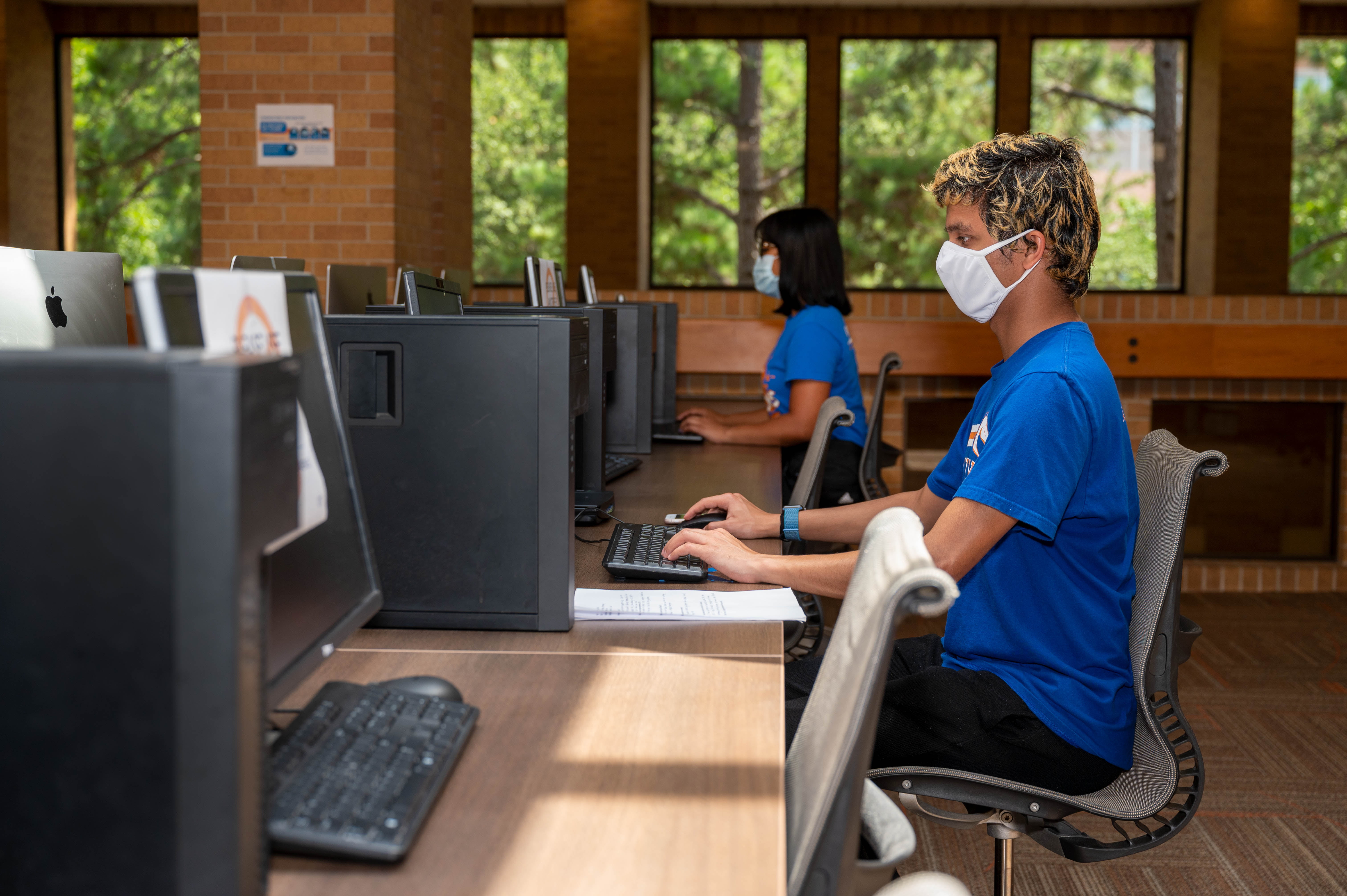 To support continued academic excellence in a new learning landscape, The University of Texas at Arlington has instituted robust training for faculty to help them learn new tools, techniques and best practices for different modalities.
Through UTA's Center for Distance Education (CDE) and Center for Research on Teaching and Learning Excellence (CRTLE), faculty have the opportunity to enroll in courses, workshops and mini bootcamps. Many courses are hosted in real time on Microsoft Teams with a recorded option available.
"Our teams in CDE and CRTLE have worked diligently to establish expansive training opportunities to support our faculty's academic continuity and engagement with students," said Maria Martinez-Cosio, associate vice provost for academic affairs. "We took the opportunity to learn from the spring semester and gather from our faculty about areas in which they need support. We then used this to build a training calendar with the needed depth and breadth.
"We're grateful for the faculty engaging in these trainings and are confident they will continue to help us adapt and respond to the needs of our campus."
To date, the various training sessions available have drawn more than 860 faculty participants. Over the summer months, the technical trainings are covering:
Canvas, which is UTA's learning management system
Echo360 active learning system
Microsoft Teams, which is UTA's communication and collaboration tool
In this same time period, six types of instructional design training are being offered:
Assessment tools and techniques to measure STEM learning
Open educational resources
Hybrid course delivery models
ID boot camp workshops
The courses are making a difference for UTA faculty. After completing an anonymous survey following a Canvas training session, one faculty participant said: "It was terrific and helped me so much. I gained a lot of new information not only about Canvas and its array of tools, but about how to better communicate with students via the syllabus and Canvas. Most importantly, I thought critically about what I am teaching and how I am teaching it."
Complete schedules for training opportunities can be found on the websites for CDE and CRTLE.
Check the Mavs Back 2020 site for more stories on what to expect as UTA safely returns to campus for fall 2020. You also can check the Coronavirus and Fall 2020 Semester page, which is UTA's official site for up-to-date information on campus operations during the COVID-19 pandemic.