Standardized test scores now optional for future Mavericks
UTA will be 'test score optional' for admission and scholarships through fall 2021
The University of Texas at Arlington will continue to incorporate "test score optional" admission and scholarships processes for undergraduates through fall 2021 to ease the burden on incoming students.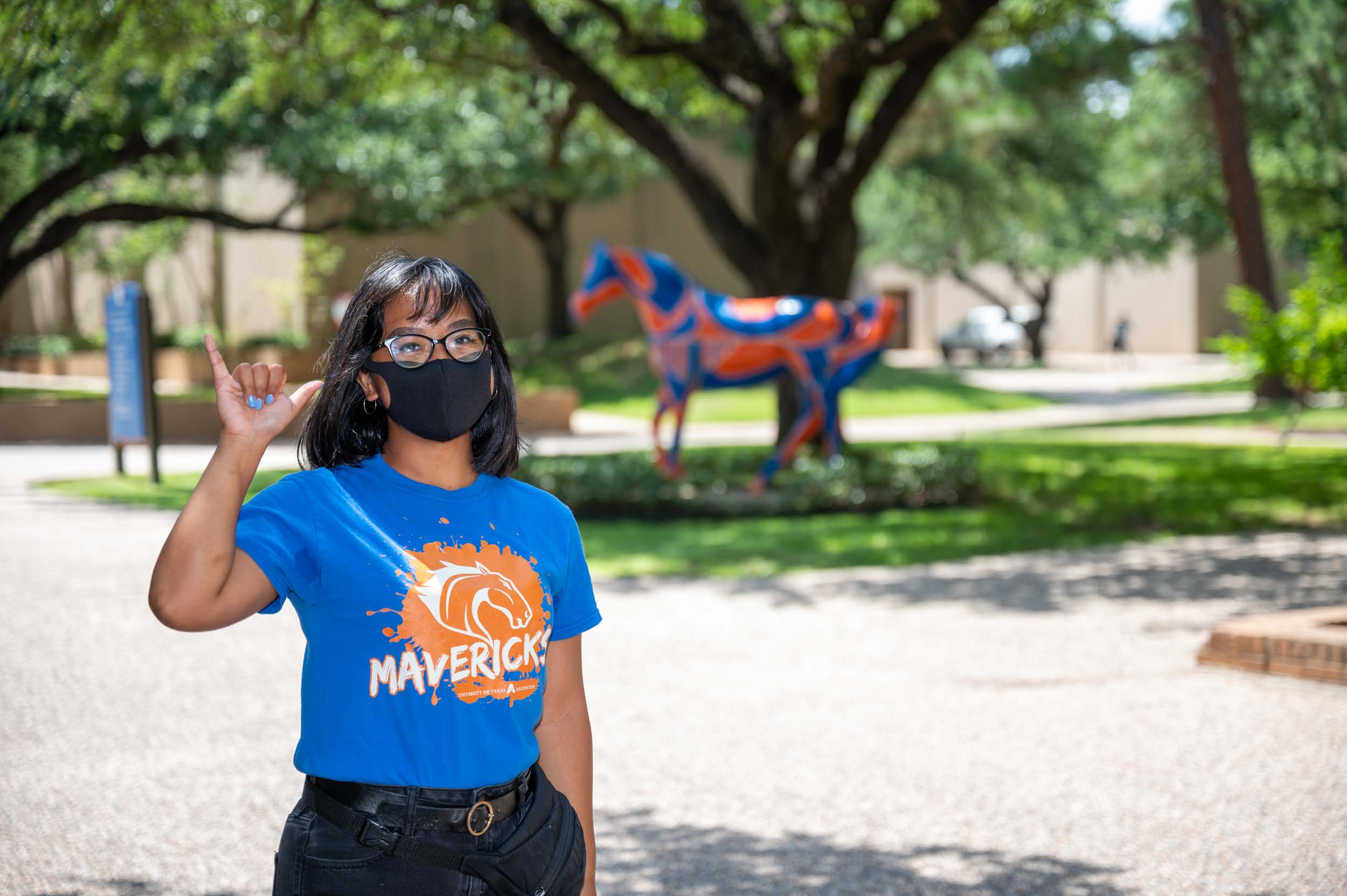 The temporary waiver means that undergraduates seeking admission to UTA through fall 2021 have the option of providing ACT and/or SAT scores. In the absence of these scores, applicants will be evaluated based on their high school records, such as GPA, class rank, courses taken and other relevant criteria.
Students who wish to include test scores in their applications may do so, with those results being taken into account during admission and scholarship decisions.
"It's our goal to alleviate the related stress and complications that have come about this year," said Troy Johnson, vice president of enrollment management. "We are proud to do our part to support our students during these unusual times, while continuing to extend the promise of a better future that a UTA education offers."
"We're working to ensure that UTA offers both access to a top university and academic excellence, so we'll be looking to admit 'test score optional' students who have shown solid high school performance and who are committed to completing a bachelor degree," Johnson said. "We understand the challenges many students and families are experiencing as they make their plans to progress from high school to university. That's why we're adjusting our admission application elements to make it less burdensome on students."
"Test score optional" admission takes effect immediately. Questions concerning UTA's "test score optional" processes may be directed to the Office of Admissions. The fall admission application is open and students may apply for admission using the ApplyTexas Application or the National Common Application.