UTA examines antimalarial drugs to treat COVID-19
For COVID-19 patients, benefits of antimalarial drugs are hypothetical, side effects are dangerous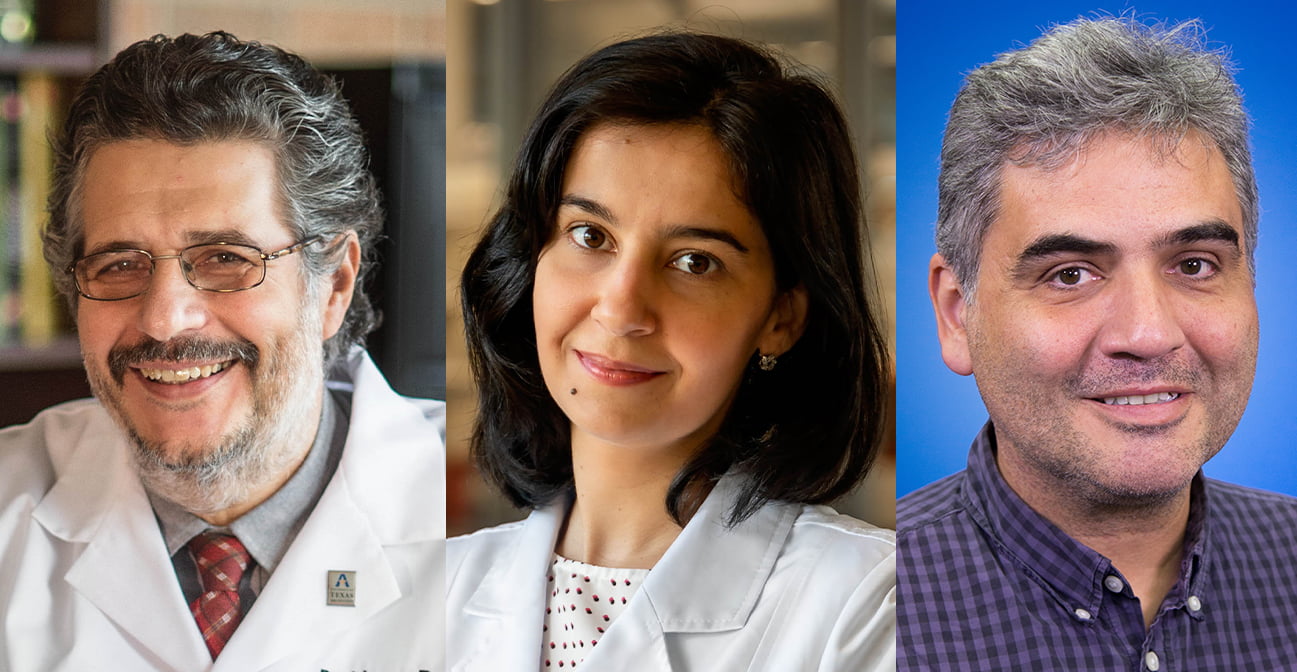 A published study from researchers at The University of Texas at Arlington suggests that using chloroquine and hydroxychloroquine on COVID-19 (SARS-Cov-2) patients can have dangerous side effects, especially for older adults.
The benefits of the drugs, say the authors, are "at best, hypothetical."
The study appears in the journal Revista de Saúde Publica. The authors are Claudia Biguetti, assistant professor of research; Mauro Toledo Marrelli, associate professor of research; and Marco Brotto, professor of nursing at UTA's College of Nursing and Health Innovation and director of the Bone-Muscle Research Center (BMRC).
"Using chloroquine and hydroxychloroquine as prophylactic or therapeutic alternatives for SARS-Cov-2 infection is, at best, hypothetical, but their side effects are factual," the researchers wrote. "In fact, the drugs could contribute to the exacerbation of musculoskeletal diseases in older adults at risk for developing severe COVID-19."
For almost 70 years, chloroquine and hydroxychloroquine have been prescribed treatments for malaria and autoimmune diseases, such as rheumatoid arthritis and lupus. Organizations such as the National Institutes of Health, the Federal Food and Drug Administration, the Centers for Disease Control and Prevention and the World Health Organization have voiced hesitation about using these drugs to treat COVID-19.
"There is a shortage of peer-reviewed, rigorous pre-clinical cell-based, animal-based and/or randomized clinical studies supporting the effectiveness of these two drugs for treating COVID-19." said Brotto, who is also a George W. and Hazel M. Jay Endowed Professor and director of UTA's nursing doctorate program. "In fact, in one randomized study in 821 subjects, hydroxychloroquine did not prevent COVID-19 infection.
"However, there is bounteous evidence of their detrimental side effects, including acute poisoning and even death," Brotto said. "There is also well-documented evidence that these drugs accumulate in cells from several tissues with consequent tissue injury in the liver, retina, skeletal and cardiac muscle cells. Effects include irreversible cardiac effects, myopathy and neuropathy."
According to the study, older adults, cardiovascular patients and patients with renal insufficiency are at higher risk for dangerous side effects from taking chloroquine and hydroxychloroquine to treat COVID-19.
"These drugs accumulate in the body and go into the muscles. With time, they start to make the muscles weaker—what we call myopathy," Brotto said. "Prescribing these two drugs can trigger problems in those populations. Doing so defies scientific reasoning and could cause further harm to these patients. It is our opinion that the risks outweigh the benefits."
Currently, UTA's researchers are exploring drug repurposing for therapeutic treatment of COVID-19.
"We only want to find the best treatment alternatives for patients based on the foundation of medical ethical treatment for over 2,500 years, 'First, do no harm,'" Brotto said.