New guidelines will help keep on-campus residents safe
UTA adopts new rules in residence halls to reduce the risk of COVID-19 transmission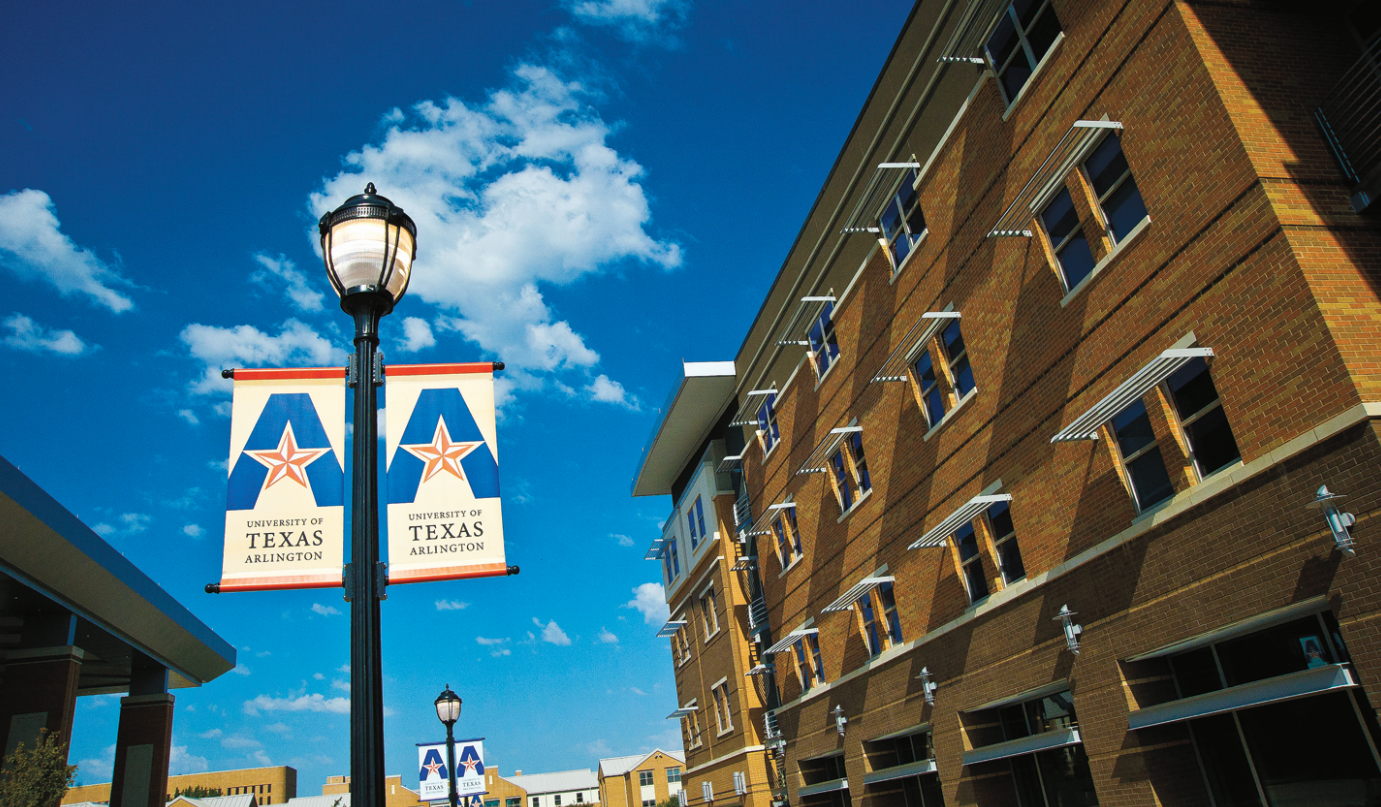 Students returning to University of Texas at Arlington housing for the Fall 2020 semester should expect some changes to their housing, dining and academic experience because of the coronavirus.
"Overall, our goal is to support the housing, dining and educational needs of our residents, regardless of any changes to the academic schedule or method of instruction," said Eric Leidlein, executive director of UTA Auxiliary Services. "Reducing the risk of COVID-19 transmission will require a joint effort between the University and its students."
"Facilities staff will follow CDC guidelines and expand their cleaning and disinfecting services," said Don Lange, assistant vice president of the Office of Facilities Management. "At the same time, campus residents will be expected to adhere to guidelines issued by both public health authorities and UTA."
UTA is following local, state and federal public health guidelines that address social distancing, limitations on mass gatherings, wearing a face covering, COVID diagnostic and surveillance testing, contact tracing, disinfection protocols, limitations on guests in student housing, and quarantine/isolation requirements.
"We will be relying on residents to take their temperature and self-monitor for symptoms daily, clean their own rooms and adhere to revised community guidelines whenever new ones are mandated," said Mari Duncan, director of Apartment and Residence Life.
Under the new community guidelines, roommates and suitemates are considered a "family unit" and are exempt from social distancing rules within their assigned residences. Students do not have to wear face coverings inside their units, unless a staff member needs to enter the space.
However, face coverings are required outside of the resident's assigned unit. This includes all common spaces, such as hallways, stairwells, elevators, lounges (social and study), community kitchens, community laundry rooms, class/conference rooms, computer labs and other campus facilities.
Community spaces will be open and face coverings will be required outside of the student's room or suite. Residents should wipe down surfaces in community spaces before and after use with the provided cleaning products. They will also need to maintain social distancing by staying 6 feet away from others and be mindful of the size and occupancy limitations of rooms.
To adhere to public health guidelines and maintain an environment of health and safety, the following rules will be in effect:
• Community kitchens: A sign-up process will be utilized for residents to reserve a time to use the community kitchens.
• Community laundry rooms: Use of community laundry rooms will be limited. A sign-up process may be utilized for residents to reserve a time to use the laundry rooms.
• Computer labs: Computer equipment in computer labs may be limited to encourage social distancing. Laptop computers may be available to check out from the Central Library.
• Lounges: Furnishings in social and study lounges may be limited to encourage social distancing.
• Elevators: Elevator capacity will be limited based on the size of the elevator, so students should use the stairs whenever possible. Signs with instructions will be placed in each elevator identifying number of riders and where to stand. When using the elevator, passengers must wear mask or face coverings and avoid touching the elevator buttons with exposed hand/fingers, if possible. They should wash their hands or use hand sanitizer with at least 60% alcohol upon departing the elevator.
• Public drinking fountains, water filling stations and ice machines: Services will be closed until further notice.
Out of respect for the health and welfare of others, inviting guests and visitors into the assigned residence is not allowed until further notice.
"Residents who become ill or show signs of COVID symptoms should contact the Health Center or their personal care physician without delay," advised Angela Middleton, M.D., director of Health Services. Thermometers will be provided, but it is recommended that residents bring their own.
UTA is designating Lipscomb Hall for use by housing residents who may need temporary quarantine or isolation accommodations due to COVID-19.
University Housing has modified its traditional move-in process to encourage enhanced social distancing. The Residence Hall move-in event will take place from Saturday, Aug. 22, through Wednesday, Aug. 25. Residents will be required to schedule a move-in appointment to limit the number of students moving in at the same time.
"Even with these changes, interest from students who want to live on campus remains strong," Leidlein said. "Students who have not already contracted for fall housing should do so without delay while space is still available."
For more information about University Housing, please visit www.uta.edu/housing.